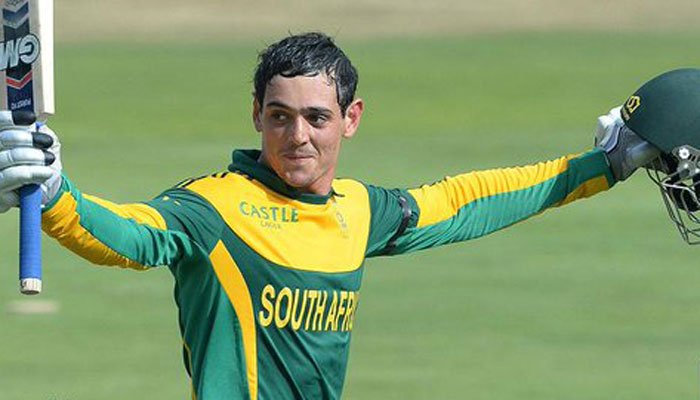 The first ODI between South Africa and India will be played on February 1 at Kingsmead in Durban and below you can find all the South Africa v India betting tips for this opener.
My Steemit.com Tipping Track Record So Far (Updated till January 31, 2017): If you bet 10 Steem units on each of my recommendations so far, you would have a profit of 88.66 Steem units.
This game will be played at Durban where it's interesting to see that over the past five years, six games have been played and an average of eight sixes a match have been hit.
As compared to that, Centurion and Johannesburg have seen 13.5 and 12 sixes a game apiece respectively, making it one of the lower six-hitting grounds among the top ones in the country. This is also why I would be interested in the Under 12 Sixes market.
What's also interesting to see is India's poor record at Durban where they have not won a single ODI and have fallen to 134-run, 135-run and 157-run defeats in the last three matches they have played. I don't see them perform this poorly again especially with a way stronger Indian bowling line-up.
The absence of AB de Villiers could be a factor here too and India might just edge out the opposition.
Here're my South Africa v India 1st ODI Betting Tips:
10 Steems on Less than 12 Sixes in the game: 5/6 (bet365)
-------------------------------------------------------------------------------------------------
Follow me on Steemit here & on Twitter here.
Also, if you have benefitted from my tips, consider tipping me using Crypto below. Thanks!
Bitcoin Wallet: 1PaHwoBdBBwgEvfAN8kUWv5U8DFLugEJQh
Bitcoin Cash Wallet: 1L6dYHDWmjHMranjymhn15g5QLybUhySKR
Ether Wallet:  0x9d1157a1e4dfb00ee782a9e153503e289a2cb23e
Legal: These are tips for those who want to have some fun betting and winning some cash for the odd beer. As with any other predictions, there's an equal chance of it going wrong and this is strictly for informative and entertainment purpose only. If you have a gambling problem, please seek help.