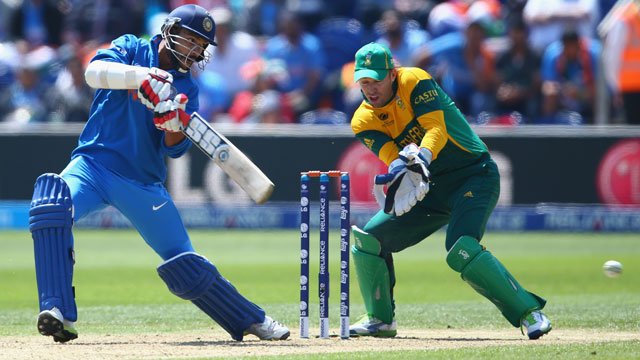 South Africa will look to pull one back and remain in the series when they play India in the second T20I at Centurion. This game will be played on Wednesday, February 21 & the South Africa v India betting tips for this game are below.
My Steemit.com Tipping Track Record So Far (Updated till February 15, 2018): If you bet 10 Steem units on each of my recommendations so far, you would have a profit of 84.5 Steem units.
Given how things have gone it comes as no surprise that South Africa are a whopping 6/4 to win this game at home. I would avoid it anyway. It isn't looking too good for South Africa against a rampaging Indian side.
With runs scored at more than 8.6 runs an over at this ground in T20Is in Centurion, I expect this to be another high-scoring contest, but I would still suggest to wait till after the toss to put your money. 
This is an inexperienced South African side and can easily fall away like they did in the second ODI on this very tour at this very ground.
Here's my South Africa v India 2nd T20I Betting Tips:
If India are batting first, 5 Steems on team batting first to score Over 175.5: 5/6 (bet365)
5 Steems on Highest Individual Score - Over 66.5: 5/6 (bet365)
-------------------------------------------------------------------------------------------------
Follow me on Steemit here & on Twitter here.
Also, if you have benefitted from my tips, consider tipping me using Crypto below. Thanks!
Bitcoin Wallet: 1PaHwoBdBBwgEvfAN8kUWv5U8DFLugEJQh
Bitcoin Cash Wallet: 1L6dYHDWmjHMranjymhn15g5QLybUhySKR
Ether Wallet:  0x9d1157a1e4dfb00ee782a9e153503e289a2cb23e
Legal: These are tips for those who want to have some fun betting and winning some cash for the odd beer. As with any other predictions, there's an equal chance of it going wrong and this is strictly for informative and entertainment purpose only. If you have a gambling problem, please seek help.