Awake survey with Shakib in IPL!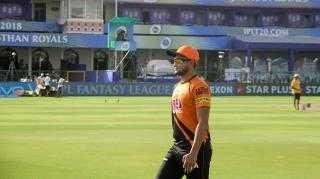 Not because of any record-figures or performance, Shakib Al Hasan was once again seen in the Rajiv Gandhi Stadium of Hyderabad for another reason. Two pictures of Shakib were repeatedly compared. One yesterday, the other before yesterday There is no cricketing thing, a strange survey was done with Shakib. Daddy, or clean shaved - like a good Sakib?
The bearded Shakib has been seen from the beginning of the IPL. Tomorrow, in the cleanshawd appearance against Kolkata. Commentator started a very interesting conversation with Shakib's two 'Look'. At one stage, the matter was no longer a matter of light, the topic of Shakib's two 'forms' was a matter of opinion. The question is made on TV, which Shakib you like better? According to the results of survey on the IPL website, more than 87 thousand voters have been voted till eight. 55 percent of the voters said that they preferred bearded leafy Shakib. The remaining 45 percent favor the cleanshived look of Shakib.
It is not always a matter of serious discussion; Sometimes the huge interest was created in light of the battles of the bat and the ball - the look of the two faces of Shakib. Otherwise, 87 thousand people will take part in this survey!