The lowest resistance line
I start with one line anywhere. The desire to open space to reveal the reality that lives deep within it. The form of lines and reforms is a thin line that expresses the elegance of movement as it begins to flow, thin lines become darker in front of others. The pen becomes a brush. Color mixes with water. They mixed up, together, they suggested something to me.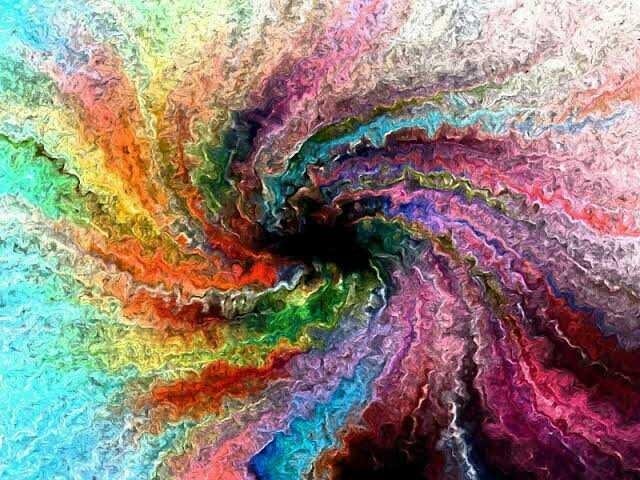 Sourece_image
This discovery is one of the most interesting elements for me. Shut up. Maybe there is someone under the shadow. I started to see everything in dim color values. The color is blue with green edges, and yellow pushes.
A whisper is at the end of my brush. I join. This brings me to mysterious places. After it was revealed, it disappeared. That is a dream. Other thoughts evoke ideas. I looked out the window facing the wall with a window, watching people enter and exit the window. I returned to my world. My brush swirled in the water that beat the rhythm on the side of the glass. Dark purple cuts the path through the red and blue fields. The color is not difficult to manage.
I painted rectangles of different sizes. In my mind, they are rooms. The room that will find the life there. Eyes suddenly looked at me. I'm always shocked. It feels so real. Who are you? We start the dialogue. Where are you? The whispers are now heard. I'm in my place of creation. I can go anywhere I want. He said it loud and clear. I can hear it far behind my mind.
More and more people seem to wonder where and who they are. Some have faces, others are part of the faceless crowd. They are people I pass every day, catch a glimpse and hurry, see but don't really see, think of other things. My thoughts are here and there. Hands hold objects. Boxes and eggs. Women think about creation, the center of the universe. It mixes with other thoughts.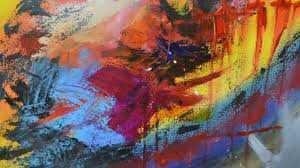 They stare at each other. Are we finished? Maybe. Alternate pages. That's white again. Untouched. Not spoken.
And so on, day, month, year, page after page. Enjoy the process, watch images grow and change. Give them life and sometimes hope some of them will disappear, go away. The books tell the story. They see it all, the good, the bad, and the bad. Nothing escapes. Nothing was edited. That's the rule. I cling to the tradition that I have created. If I do it, I have to see it. Whether I like it or not. These are all part of the process. "Truth" is not always accepted. Don't break the rules. This must continue, page by page. It must have a beginning and an end. Just as I live my life. Moment by moment, beginning, end.
I often look back at work, sometimes remembering when it happened, repeatedly seeing pictures as if someone else was there. Do i do this? I ask myself. If I like the job, I can't imagine how I did it. If I don't like it, I can't imagine how I did it. "There is no mistake in art," Richard Lindner once told me. It always comes to mind when I start making judgments. I have to trust him.
As I write this, I think about the job. History that has happened before. Time is very smooth. Like snow, like rain. Everything passes. All the same. We all live in the same minute. Every time I see a different story, your life, my life; It's same. It doesn't matter where and how we live. No matter how difficult it is. Time is a constant.