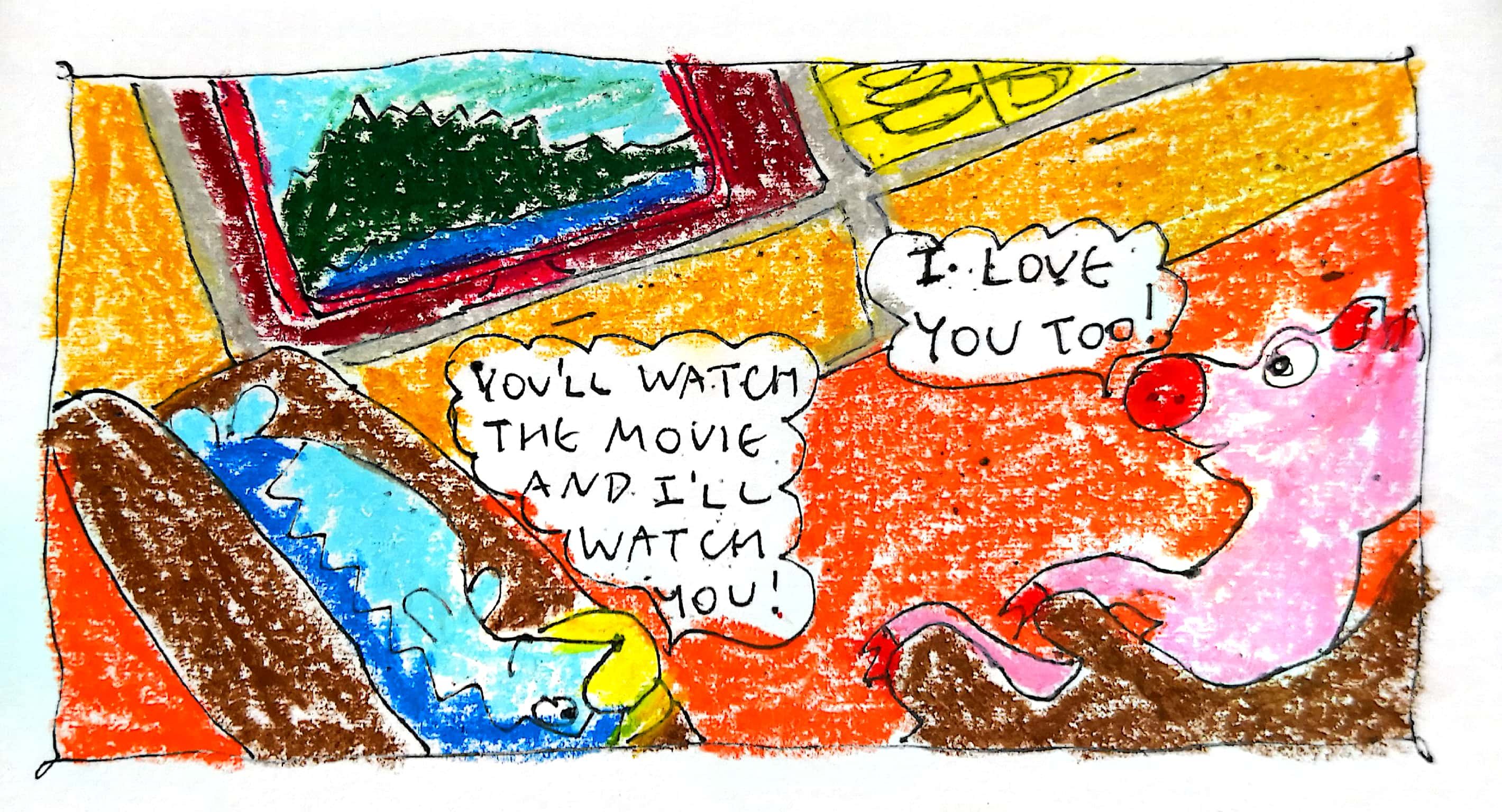 Sometimes when I create, it's difficult to get new ideas. But more often than not one idea leads to the next and I can catch a new idea every hour.
A flood of ideas.
For example, the ideas for the last 5 or 6 posts I wrote came to me suddenly, sometimes while I was writing one post. Sometimes when I was re-reading the last one. Usually I find new ideas when listening to inspirational podcasts.
It doesn't always work that way. I have to think harder when the subject matter doesn't move me. Then it can feel forced. But when we are talking about creativity, I get very passionate. I guess this is what helps me suddenly find new ideas. Or maybe the other way around - new ideas find me.
Then there is the question of retaining ideas, not losing them.
Have you ever had a curious idea come to you and you would be walking with this idea entire day but then suddenly forget and when the time comes to create, you can't remember it… It's very frustrating.
That's why I carry my notebook with me whenever I go. Sometimes I can draw Pinky and Spiky comic strip while waiting in the car or when others would simply scroll the phone.
But I guess even better way would be journaling. Sort of writing a diary. Then I would be able to write down all those interesting ideas and later act upon at least some of them.
I have tried to start writing a diary more than once but failed to continue. You probably know that feeling. At first, when the enthusiasm is high, you write every day but after a week or so, it becomes a drag, sort of one more thing you have to do with your limited time and you quit.
One diary writing technique that cartoonist Lynda Barry teaches might be easier to pursue. It only takes 7 or 8 minutes. In your notebook, you list 7-8 things you did in the last 24 hours for 2 minutes. Then list 7-8 things you saw in the last 24 hours. Also for 2 minutes. Then write something you heard someone say for 2 minutes. Like a sentence or two. And the last 2 minutes you spend drawing a picture from those previously listed ideas with something you did, saw or heard in the last 24 hours. That's it. That's only 8 minutes and you have your daily diary entry.
I think I'm going to try to start this type of diary again. But I have to figure out where to write it. It seems like it should be a larger notebook than the pocket one I use for drawing my comic strips. But then the problem is that I won't be able to carry it with me wherever I go.
I'm lazy. I like to have everything I need within arm's reach. So we'll see which one works best.
Then I'll always have something to choose to create from.
A sudden flood of ideas.
Do you write a diary? How often do you experience this flood of ideas? Let's keep this conversation going in the comments.