CREATE NATURALLY - DIRECTING FROM THE CLOUDS
In past posts I wrote about using the creative systems of motion pictures to enhance personal growth and creativity. Directing is very important to accomplish a motion picture and how we direct our lives is very important for our fulfillment and achieving our desires. Today I just want to say that there are many ways of looking at how you use your mind and inner awareness in directing your life and here is an imagination exercise perhaps to help.
Consider moving your awareness temporarily into the clouds so you can look back at your life like it is a moving picture and you are the director from afar and deep within too. Paradoxical indeed, but that is life. What do you want to create as the director - in the moment and in the future? Be a creative director, claim your power.
These are some of the thoughts that were engendered by the walk to take a couple of photos of clouds.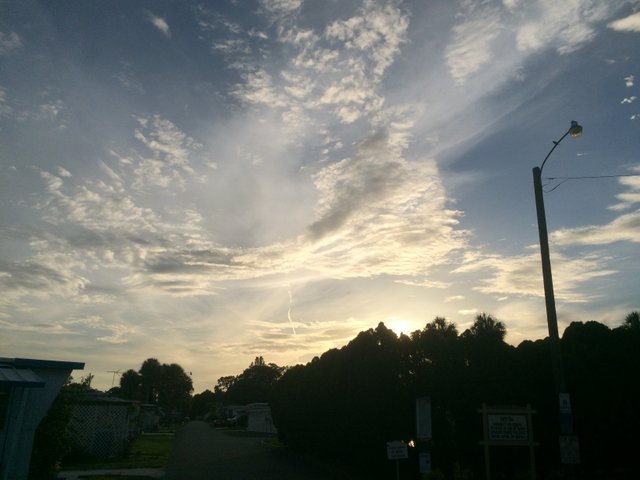 As I moved closer to a clear shot of the sky with clouds I was happy to catch this image to consider and contemplate.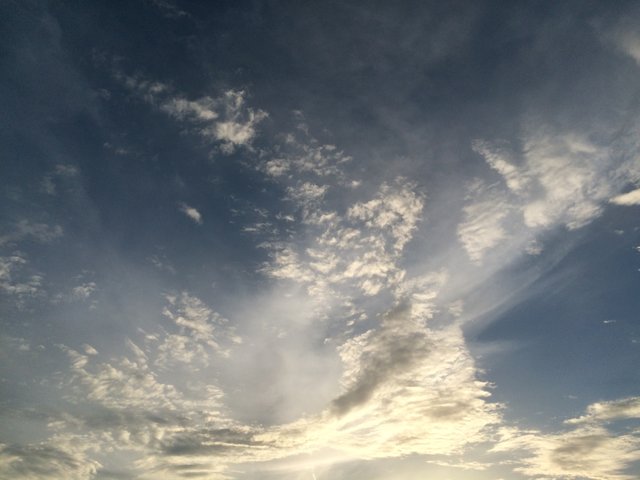 Imagine you're sitting on the edge of a cloud looking down at life around you. What do you want to create?
More love? Wealth? Freedom? Go for it - use your creative mind and go for your dreams - be the director and influence your life in worthwhile directions. I write these words to myself and encourage anyone else to consider and contemplate as well. Stay Creative.
All writing by Daniel Hime copyright 2018