Art and Creativity: Opportunities Lost!
"They" say it takes five years — give or take — to become an expert at something.
Of course, I have been going after my creative pursuits for much longer than that, but I decided that 2020 was going to be the year where I more actively started paying attention to the business end of my art.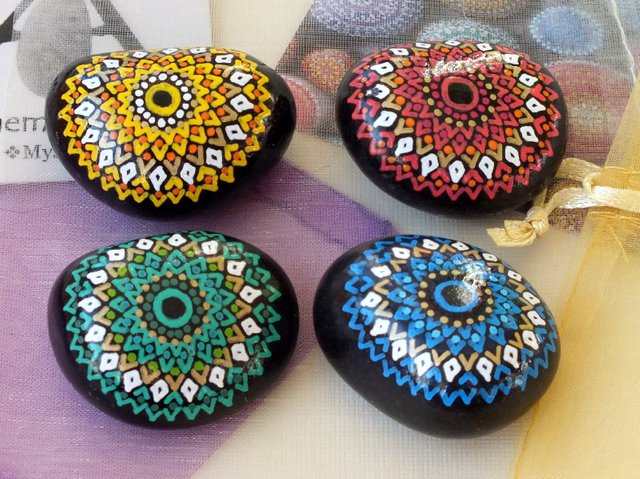 A matching "Protection" set...
A Bumpy Start...
Alas, I have gotten off to a pretty bumpy start.
A few days ago, I learned that the one local shop where I have had Alchemy Stones on display is going to be closing its doors at the end of February.
That was unexpected... this wasn't some new enterprise still in it's formative years; this place had been in business for 18 years! But you can never be sure what life will bring you... and, in this case, life brought terminal cancer to the store's owner... and so, I will be picking up my work from there sometime in the next couple of weeks.
As if that weren't enough... my wife and I just learned that a large event at the beginning of March — where we set up as vendors and typically do really well — is not going to be happening this year. Well, it's not going to be happening for us, this year. The organizer said we'd be invited back this year, but it didn't happen...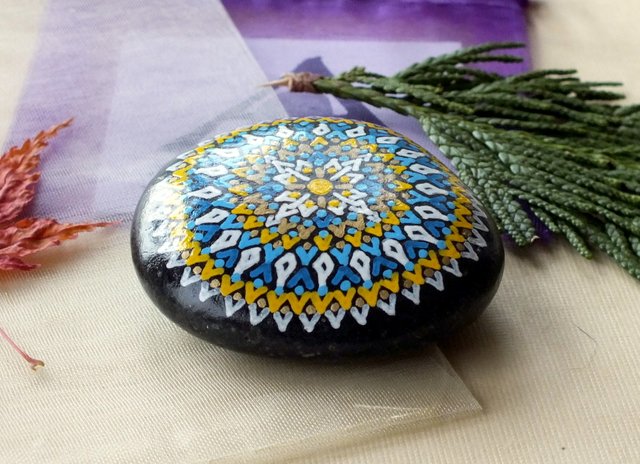 Compass Rose mandala design
Filling Gaps...
Not sure yet what I am going to do to try to fill the gaps left there... but I am having a notion to try to sell directly through the world of Steem.
Not just because I might make a sale or two, but because I believe it is important for the future of the community as a whole to have some commercial usages here.
At one point, I had considered giving @steembay a try, but I don't think it's really an active thing anymore... or, at least, it doesn't seem like the original creators are actively developing it and moving it forward.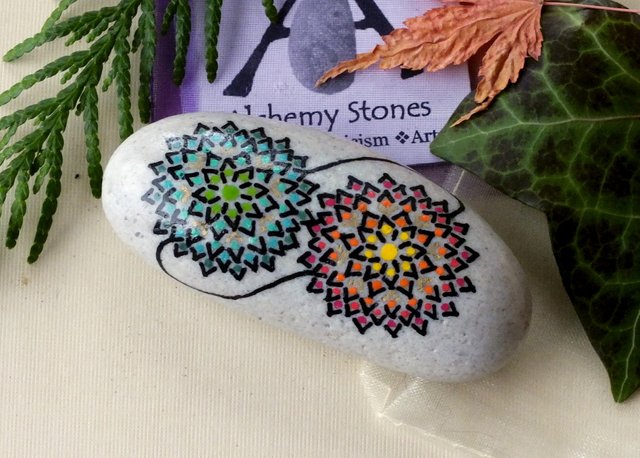 A white "Soulmate Stone"
Maybe a better direction will be to have a second look at @homesteaderscoop, which seems to have grown into a nice marketplace.
Perhaps I'll just try some combination of the above.
When I heard about the new LeoShop created as part of the @steem.leo SCOT tribe that was kinda exciting, but they are only doing digital goods at this point, so that's off the table.
Anyway, just trying to not let these things take the wind out of my sails...
Meanwhile, I'd also like to find time to pay more attention to this blog, but that's mostly a matter of finding the time and just sitting down and doing it!
Thanks for reading!

Thank You For Supporting!
Because I am trying to make some semblance of income — a living, even — I now add this footer to all my posts, in the hope that someone, somewhere, might decide to take a further look at my work, and perhaps consider supporting independent art.
Thank you, in advance, for your consideration and support!
My Alchemy Stones Patreon appeal
Alchemy Stones web site and blog
Thank you for supporting independent art!
2020.02.06 AS-TXT-029