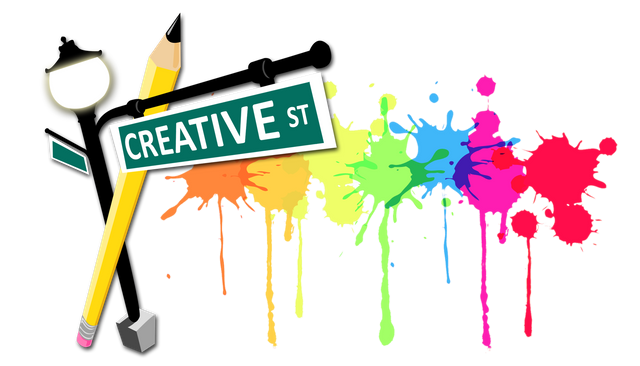 Creative Street Steemit Account will finally launch this month @creativestreet
This will contain all the art and craft group's announcements, blog, news, fundraising and even tutorials.
---
Creative Street (@creativestreet) is a group of young artists and youth volunteers here in the Philippines. Most of the original members were my friends and former workmates, but since then the community has grown among common friends and artists. We are now more than 20 who are dedicated to conduct and facilitate free art workshops for the children in the Philippines.
Creative Street started among the street children of Manila with a workshop held at Rizal Park last May 2018. Now our mission and vision is to reach every child in the Philippines, no matter what status they have, and teach them the values of art and crafts.
Core Value and Vision:
Doodling with crayons, pencils and other art materials is one of the most enjoyable parts of childhood. Most artists started out because they were inspired when they held and tried out a chosen art material/medium when they were still young.
Unfortunately, there are children who cannot afford to have a decent pencil or a box of crayons due to poverty.
In line with this, I have initiated to conduct simple art workshops for the less fortunate children. And with the help of my other volunteer artist friends, we aim to provide these free art lessons to the street children of Manila, hopefully catering to and assisting around 50 kids on every leg of Creative Street.
As artists, we just want to be able to share our talents and skills, and hopefully create a positive impact in the lives of these children. Because we believe that everyone has a talent in art that is just waiting to be tapped and we want to help them unleash their creativity through this initiative.
---
| section | content |
| --- | --- |
| | This content will showcase Creative Street's feature stories that we want to show off the world. |
| | The news section will feature the announcement of the upcoming activities and workshops. |
| | This section will reflect what happened on our workshop, all photos and videos will be posted under this category. Starting from the preparation up to the workshop proper to the end results. This is also a way to thank the people and institutions/ group who helps us. |
| | This will be the section where we will upload tutorials on how to make this and that especially the arts and craft we used in our workshops. This will enable the Steemians to experience the joy in making such things too, |
Why launch Creative Street on Steemit?
We raise some of our funds here on steemit and many steemians have been part of this movement. @adollaraday, @deveerei and @immarojas have been helping the group ever since I started posting things about Creatives fund raising and updates. Thus creating our own account might help in raising funds as well as awareness. 100% of the funds collected are solely for the children's workshop and art materials only.
I also believe that we can touch more and more people to start their own art and charity advocacy. People here on Steemit have a nice and good heart based on what I see, from their posts and comments. It encourages me to spread the love and good news here and everywhere.
---

It's a little ambitious to think but why not dream about it:
I can see that one of these bright days, that there would also be Creative Street workshops not only here in the Philippines but also in the other part of the world. Touching the hearts and hands of each children to maximize their creativity and imagination
Have a nice day everyone !