✂️👣 BecomeTheArtist Creative #2 🌷 [EN] Nature Collage [includes Step-by-Step]
Hellooo everyone!
See here my Nature Collage! It's a canvas of 30 cm x 30 cm, which I painted "wildly" in beige and added touches of lighter and dark brown and a kind of yellowish.
When dry I sticked items which I collected in the nature onto the canvas!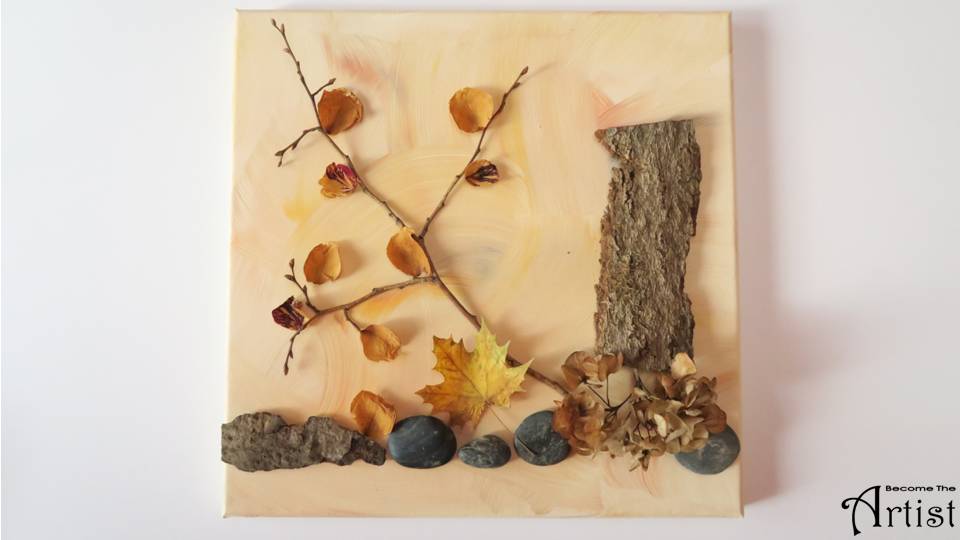 This realization is my entry for @beccadeal's contest : Creative Mind Challenge Week #2- Nature Collage- Enter To Win 10 SBD
Let's go and discover the process!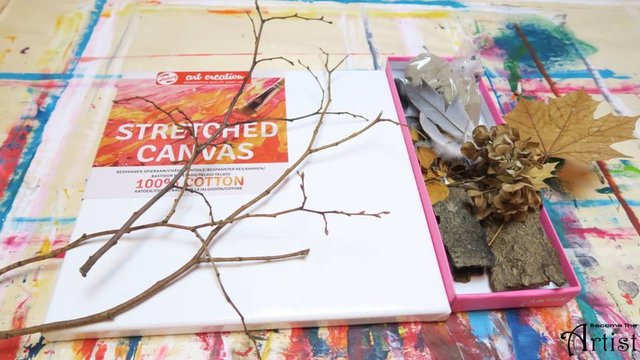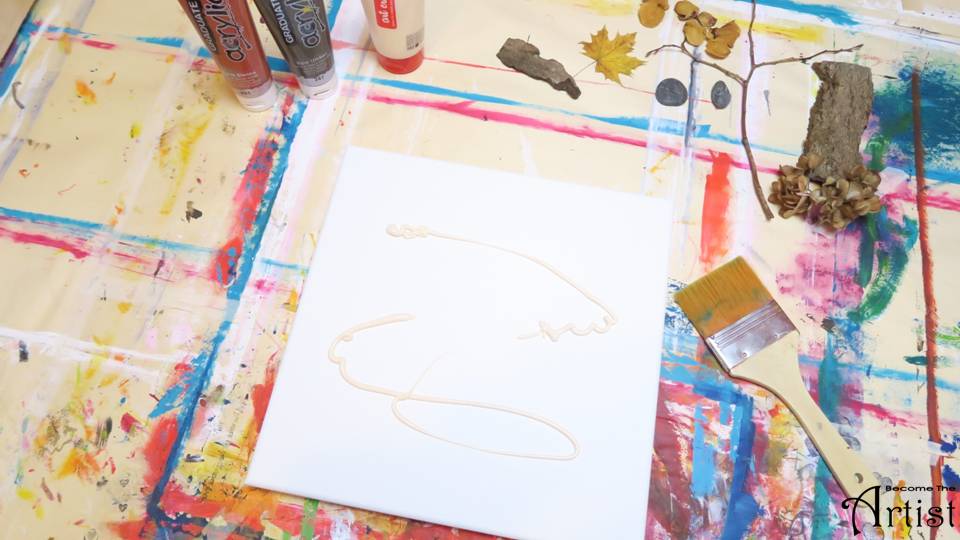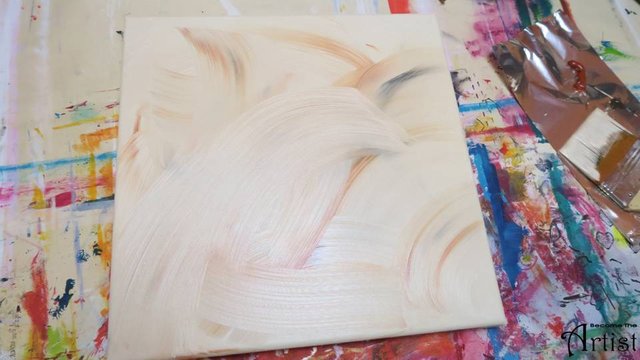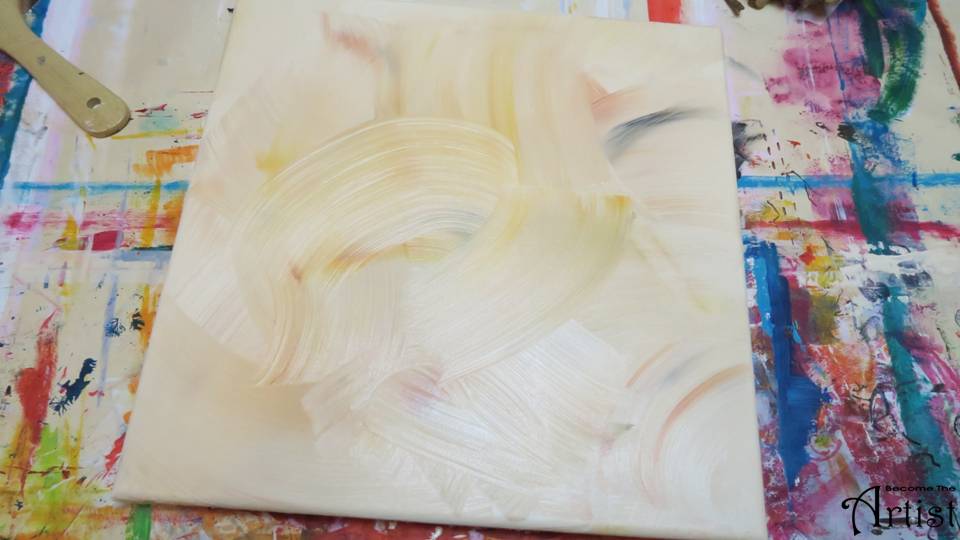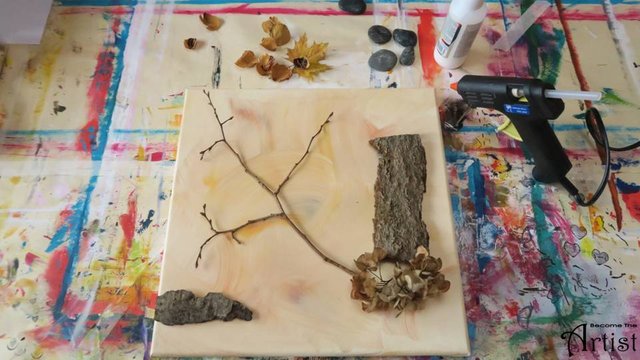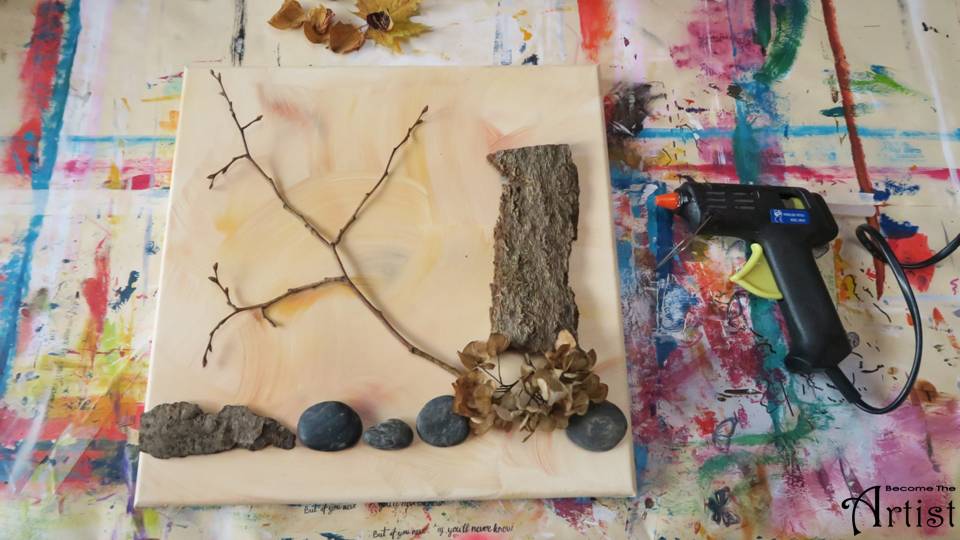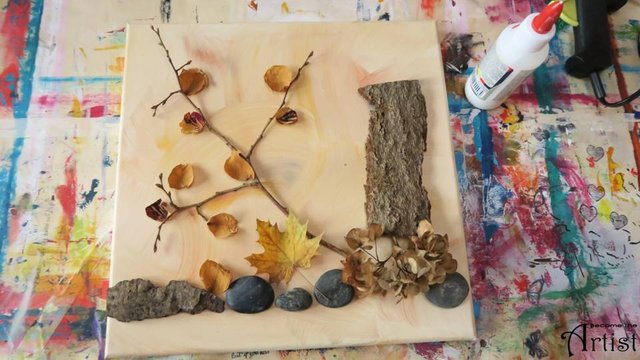 ---
---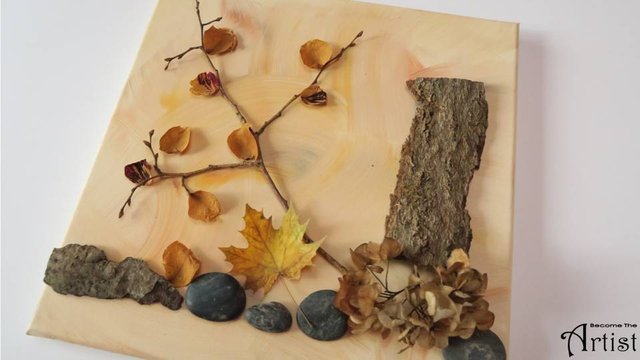 Thank you so much @beccadeals for organizing this contest and of course the inspiration you gave me with your chosen theme!
---
Take care and share!
BecomeTheArtist
🌷🌷🌷
---
UPVOTE ⭐⭐⭐ FOLLOW ⭐⭐⭐ COMMENT ⭐⭐⭐ RESTEEM
Take a tour on my blog to discover my art tutorials!
@BecomeTheArtist
🌷🌷🌷🌷🌷🌷🌷🌷🌷🌷🌷🌷
---
Some of my recent posts that might interest you :