OK! This is Round 4 for Crypto Logo Art Challenge and I feel the competition is getting tighter. But, apart from the results of the competition, I really enjoy how the process of making the artworks like famous artists have done. This time it's Litecoin, I've seen a lot of great entries. Maybe because Litecoin is so popular.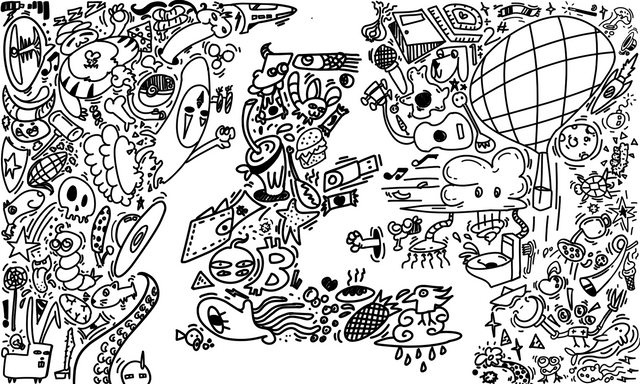 This is my entry for Crypto Logo Art Challenge hosted by @sndbox.
Title: Litecoin Doodle Crypto-Art
Artist:
@karmachela
Style: Doodle Art
Medium: Digital
Tool: Clip Studio Paint
What is the inspiration for this work?
This work is made with Doodle Art style, is an art style that carries practical and spontaneous scratches. Doddle art has a tendency of "horror vacui" that is the tendency to fear the emptiness. Thus, although doodle art is technically easy to create but will produce a beautiful and unique composition. One of the famous doodle artists is Sam Cox or better known as Mr. Doodle.
I use doodle art because it is inspired by Litecoin's vision that comes as a simpler crypto than Bitcoin. The concept of simplicity is very much aligned with the doodle art technique but from that simplicity can create something extraordinary when properly composted.
What is the process of making this work?
As I said before, technically doodle art is made in a practical way. I created this work digitally using Clip Studio Paint software. This work was made in 1680 width by 1008 height with high resolution of 300 dpi. To make this work at least just needed marker pen tool and eraser tool. Here are the screenchots of the manufacturing process.
Step 01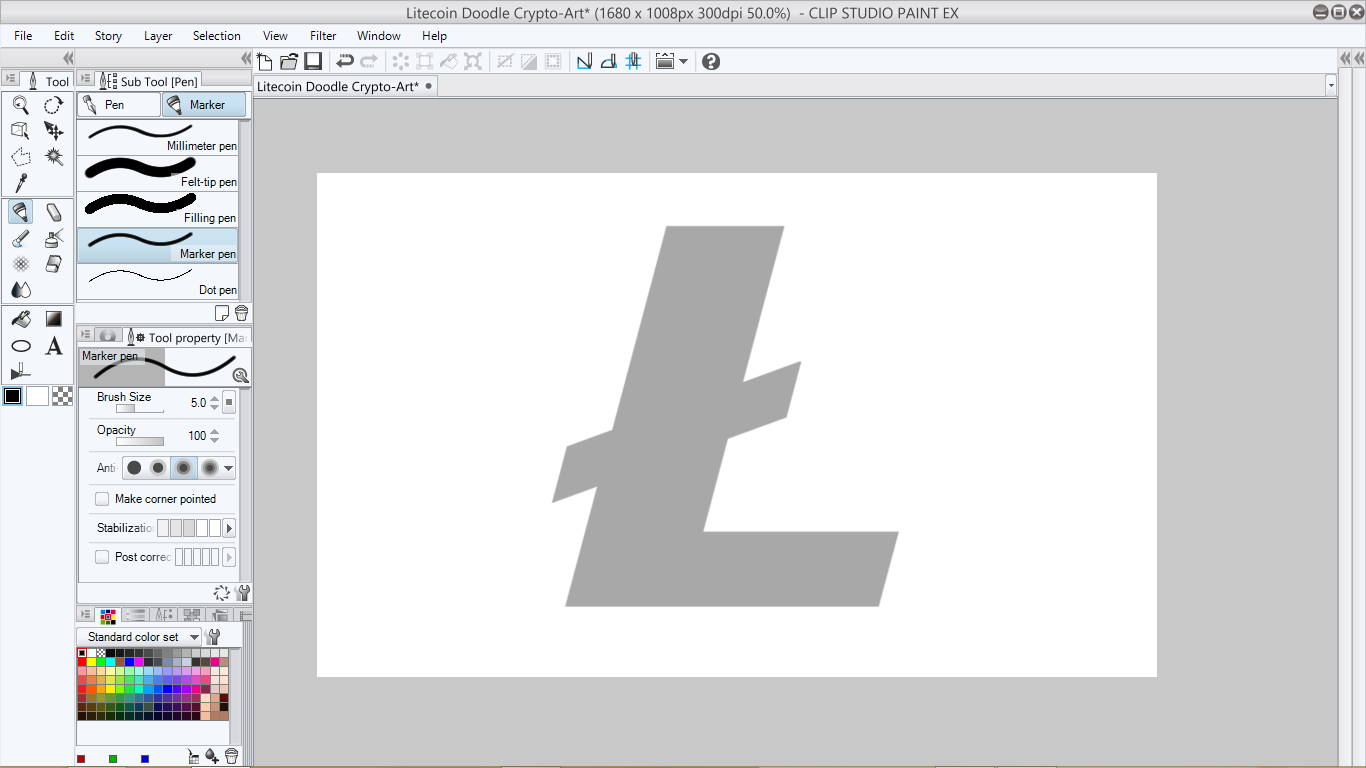 Step 02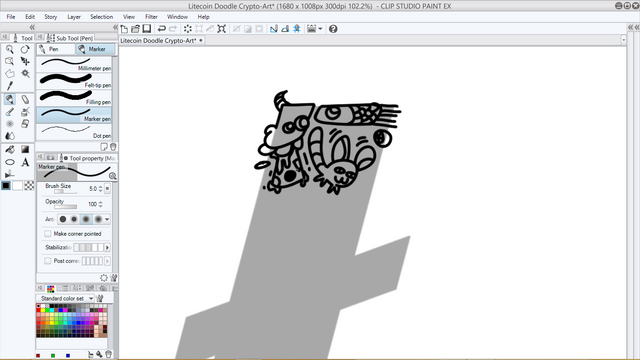 Step 03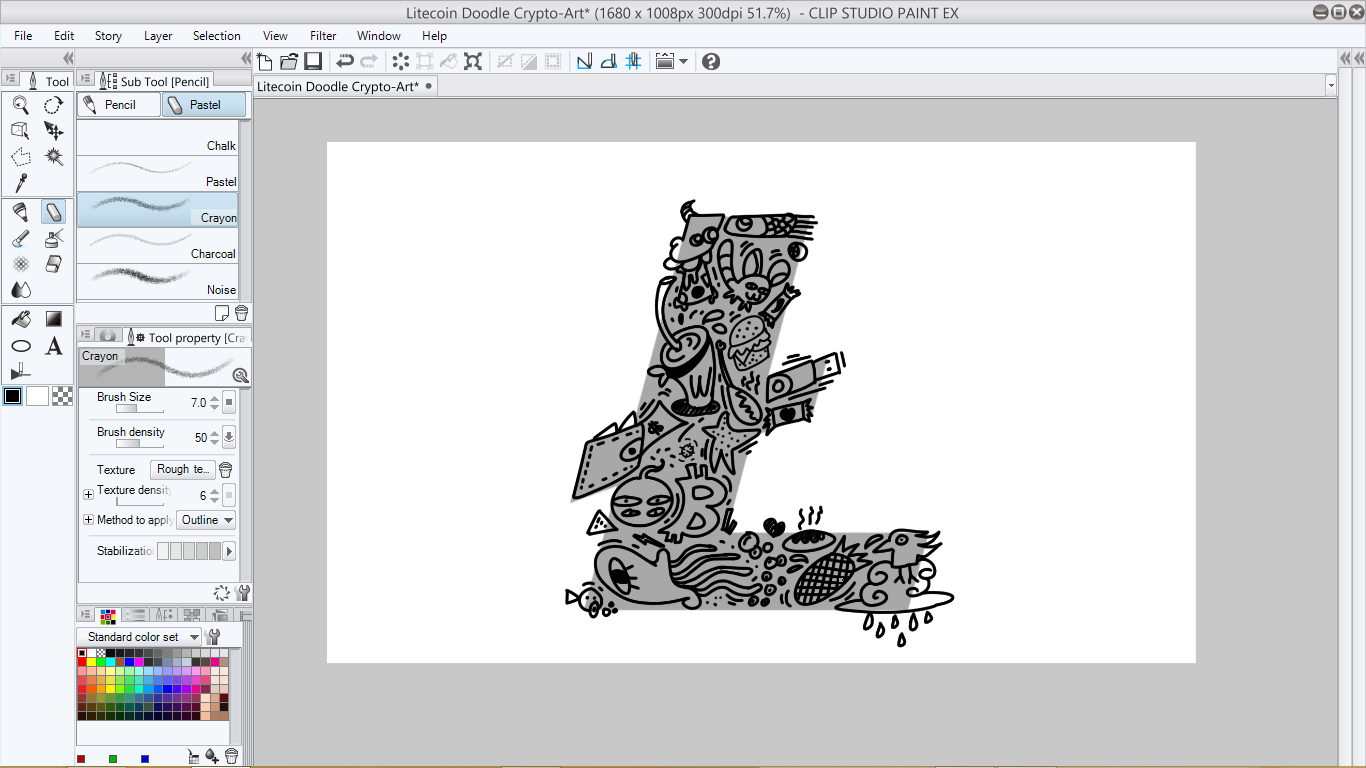 Step 04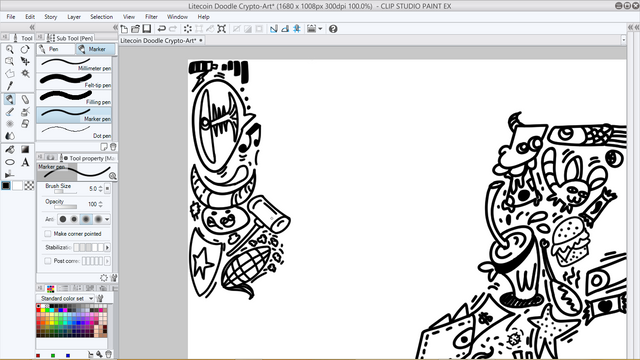 Step 05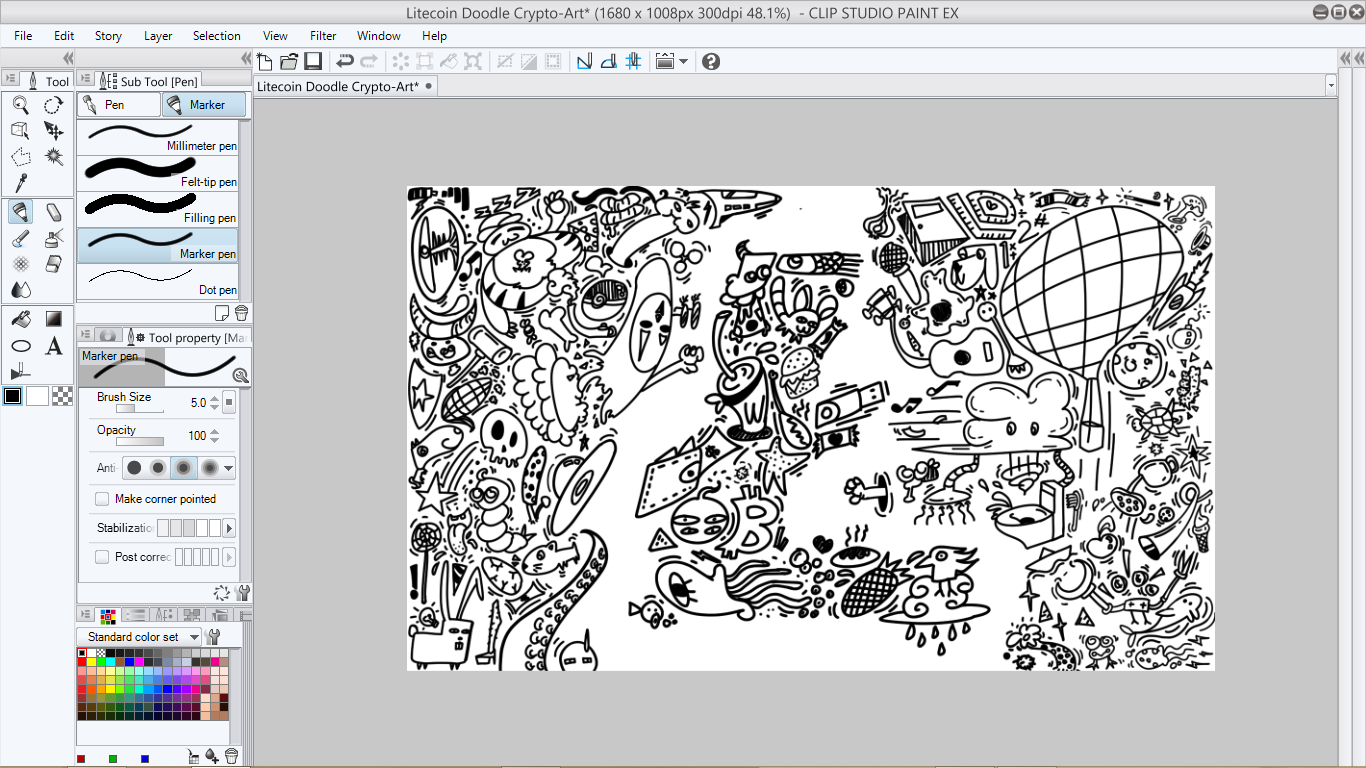 This work is licensed under a Creative Commons Attribution 4.0 International License.
Thanks for read my post. Please support me to make more crypto-arts by Upvote, Comment, Resteem, Follow and Donation to @karmachela.