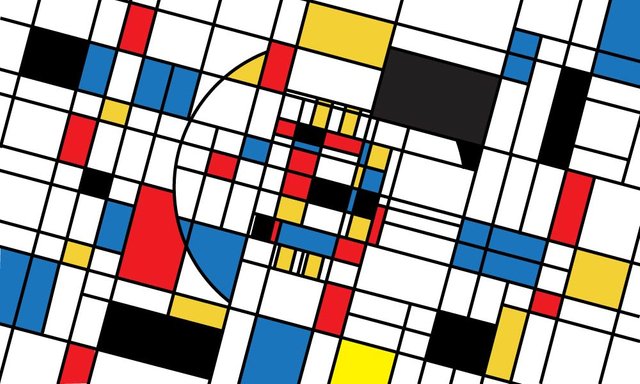 Hi guys,
Today I made a logo art for @creativecripto in abstract style.
The idea is straightforward; use the style and colors of Mondrian to create an artistic Bitcoin logo. I am obsessed with grids as well so I thought this was a good fit for me.
Mondrian had a very geometric, almost dry style, but he created the basis of a systematic approach to art that has a lot of connection with design: the use of a grid that allows many compositions and variations and a narrow and consistent color palette, just to name a couple.
Process
I started with redrawing the logo; now we have a vector file instead of a raster image. Next step was to place the logo to fit the 1000x600px format.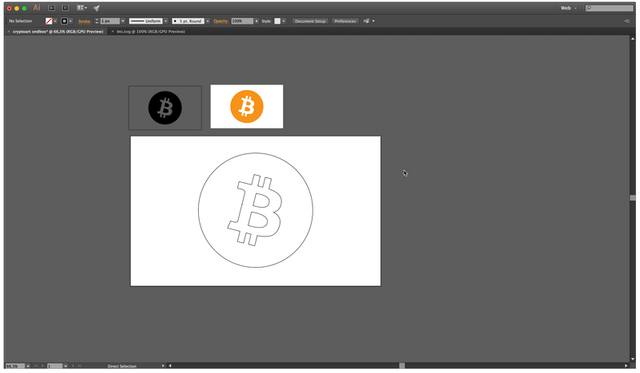 Then, I created a grid with the rectangular grid tool in Illustrator. I made the cells to fit exactly with the boundaries of the circle on the BTC logo. I rotated the grid to follow the same direction as the B and started to draw the thick black guidelines.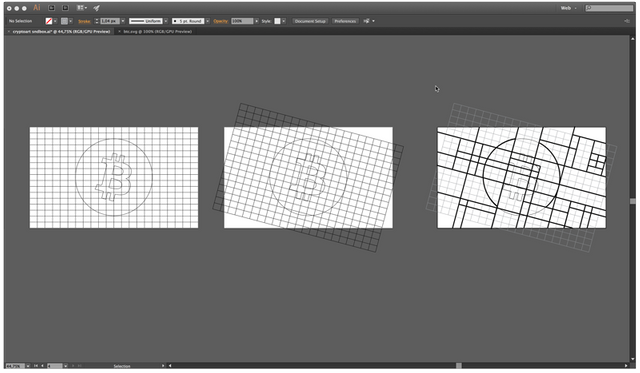 I started to fill the spaces and draw lines, while creating a balanced composition. In the center I created more subdivisions to reflect the B without breaking the geometry of the artwork.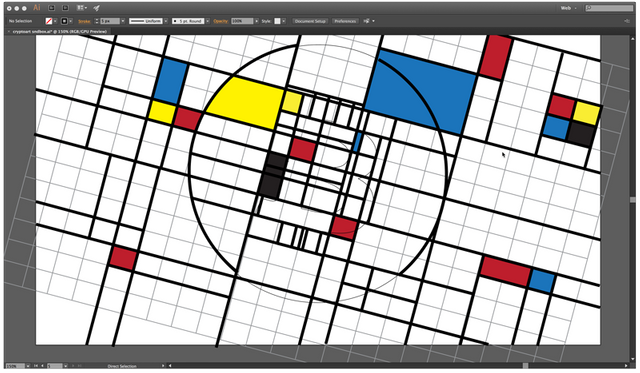 Here is a more advanced version.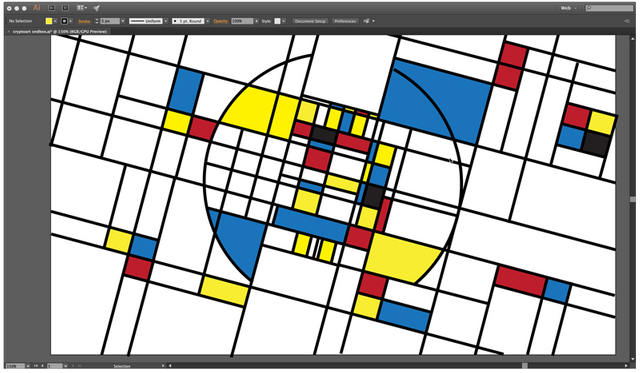 There were a lot of changes, in color, lines and composition guided by mi intuition and gut feeling.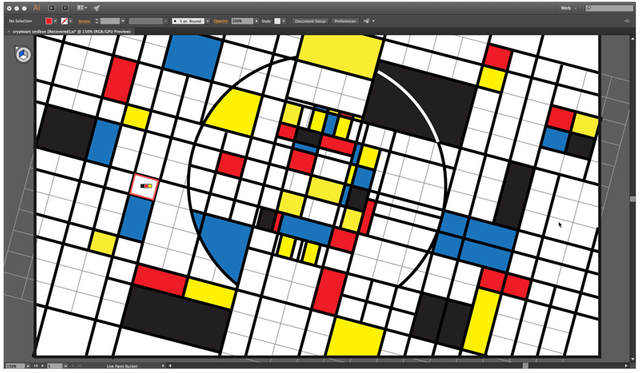 The final image at the beginning of the post reflects all the changes that went into it.
That's it you guys, thanks for reading and seeing my process. I hope you took something away from this.
If you want to know when I post follow me on:
Twitter https://twitter.com/Creativista_
For the occasional pic of my work, life and creations follow me on:
Instagram http://instagram.com/creativista_ or
Steepshop http://steepshop.com/@creativista