Marble card #18138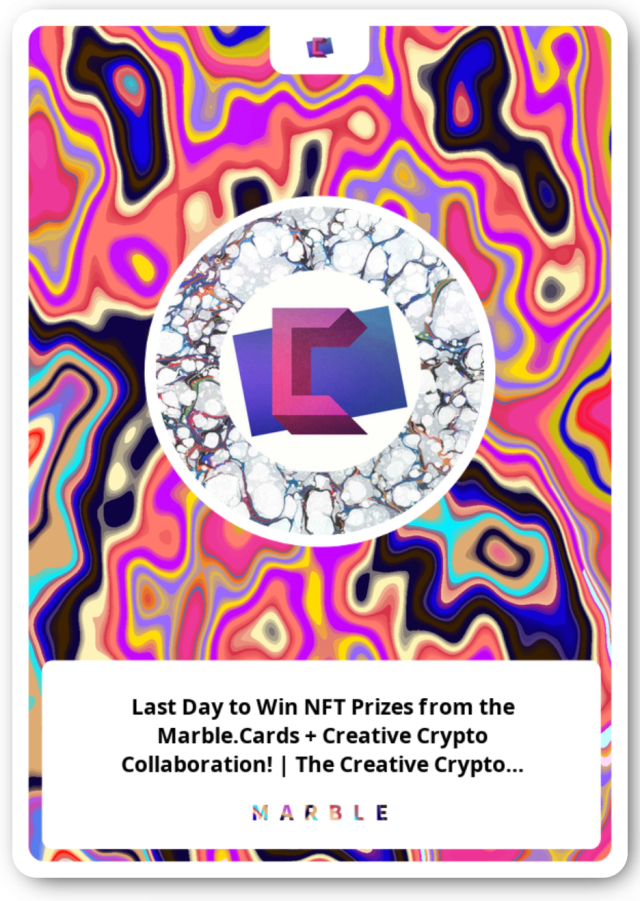 Card Profile: https://marble.cards/card/18138
Original Article: https://thecreativecrypto.com/last-day-to-win-nft-prizes-from-the-marble-cards-creative-crypto-collaboration/
Owner: WGMeets
Read more about the Marble.Cards project in our interview with founder Johan Unger here.
---
Marble.Cards is an Ethereum-based platform that allows users to 'marble' online content into tokenized collectibles.

This Carousel highlights Marble.Cards that have tokenized content from The Creative Crypto.


📄 Creative Crypto Homepage
🐤 Twitter
🎨About the Magazine

A magazine dedicated to all things creative on the blockchain. This Steem account hosts a chronological record of all visual and written publication content.

Visit our @steempress - powered magazine: https://thecreativecrypto.com/marble-card-18138/