SONICGROOVE: The Miners Are LIVE and CHEAP! This is a new way to distribute the token!
Miners are listed at 5 Steem!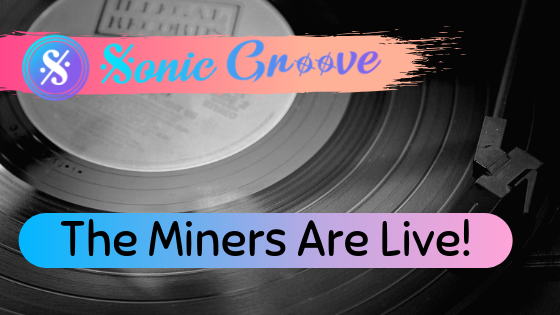 Get In Now
So this is how we're going to go with the SONIC token for @sonicgroove.
We are not puting a sell wall up on the market, the market will happen organicly as payouts start to come in.
We are puting 25% of the pool into mining, and selling them at 5 Steem each! There will be many for sale.
There are two reasons for this:
We feel that people that are interested in mining are more likely to stake their rewards
We have seen many projects put up huge sell walls that create an artifical "top" to the market. With this, the market will determine the value instead of us putting a huge indicator up.
So the official symbol on steem-engine is SONICMM. It's one-size-fits-all. One miner, one chance per chunk. And at 5 Steem, we think they're a bargain for you to continue to earn as long as you keep the miner staked.
Please, do not spend more than what you can afford, we make zero promises as far as ROI, payouts, or value.
---
While I have you here, I should let you know that the account @notgroovy is our flag/muting account. I am not shy in handing out mutes for tag mis-use
I wanted the account @webuiltthiscity, but @Isaria said I was too old and that reference would go over people's heads. I then angled for @ nickleback. But that was shot down as well.
sigh So @notgroovy it is.
Thanks guys!