Secora's Daily Drawings: ✨ 🚀 👽 👍
Here's another lil alien guy I drew! Riding in his spaceship making an exhaust thumbs up.
All drawn in Adobe Fresco using my ipadpro. 😎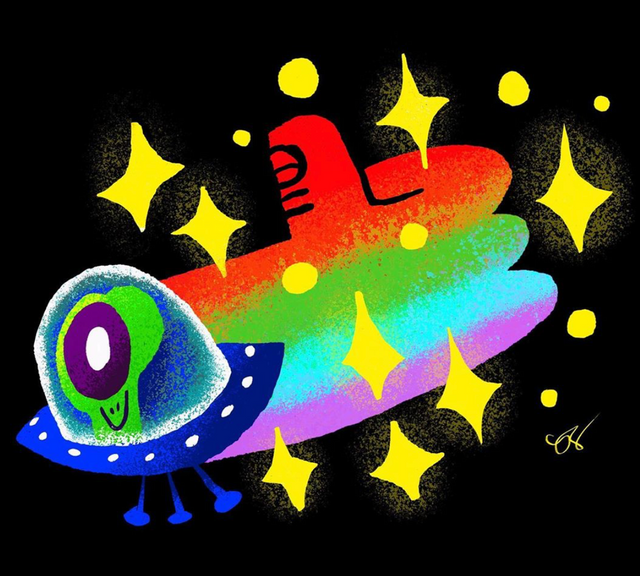 I also made a holographic sticker out of this lil fella. (Had to slightly alter it to make it look better in sticker form)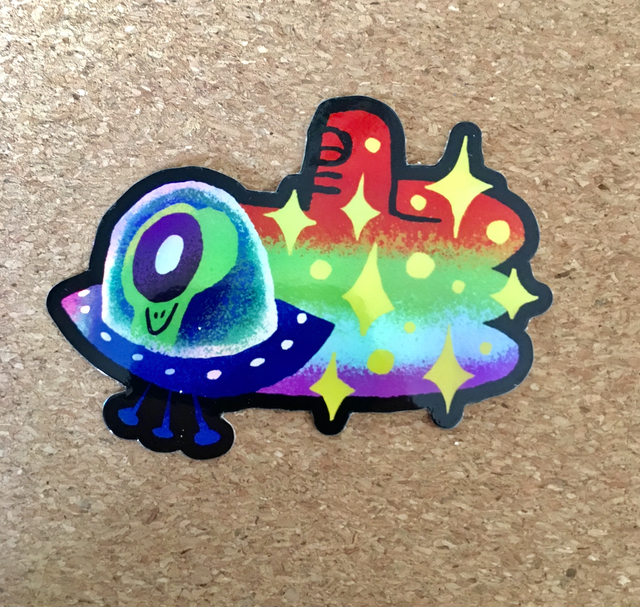 Thanks for stopping by!