Photo Challenge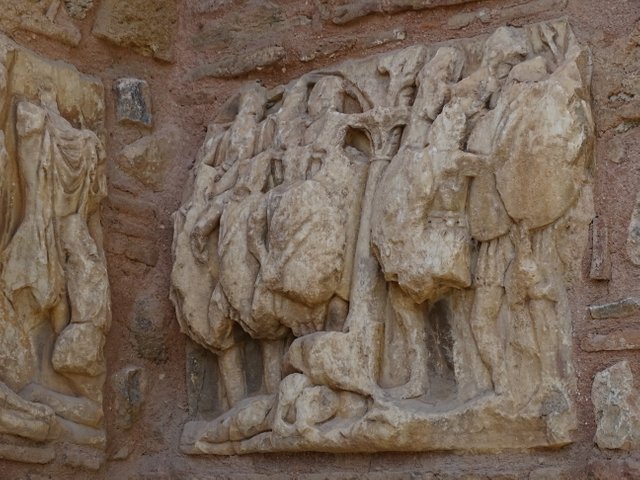 Ancient people used to spend a lot of time creating these reliefs on the wall.
They used 'marble' to build them.
A lot of money would be spent to make these buildings look great.
---
Collection of Photos of Hot Air Balloon Flight in Cappadocia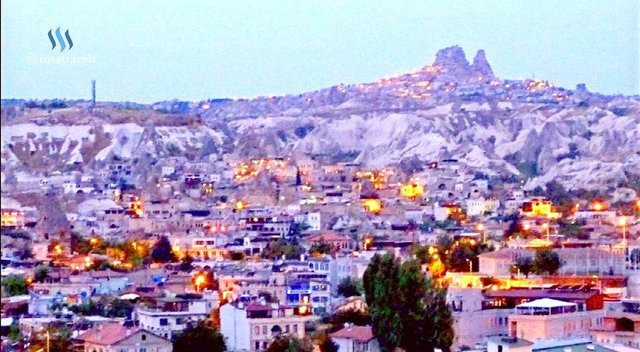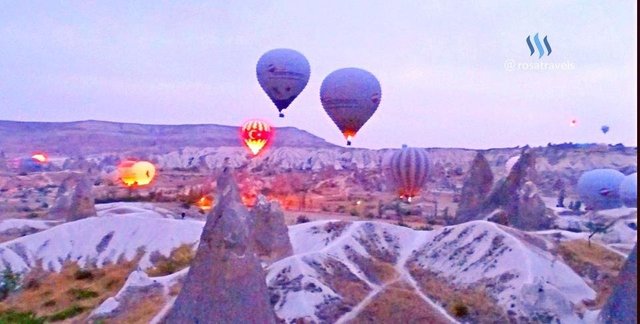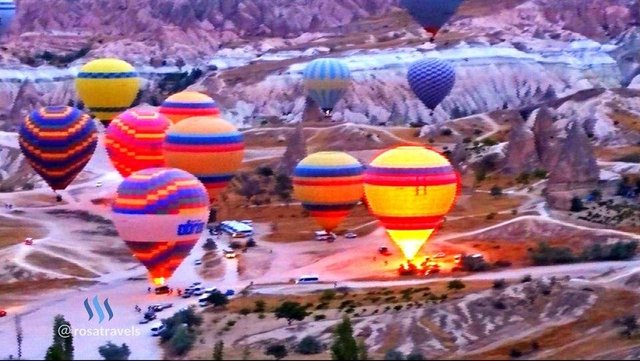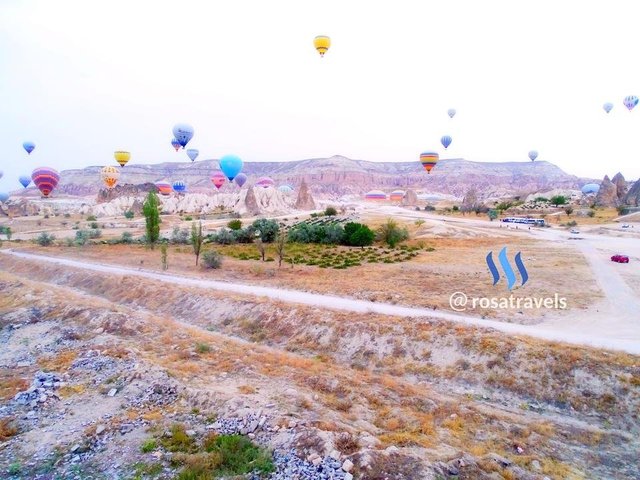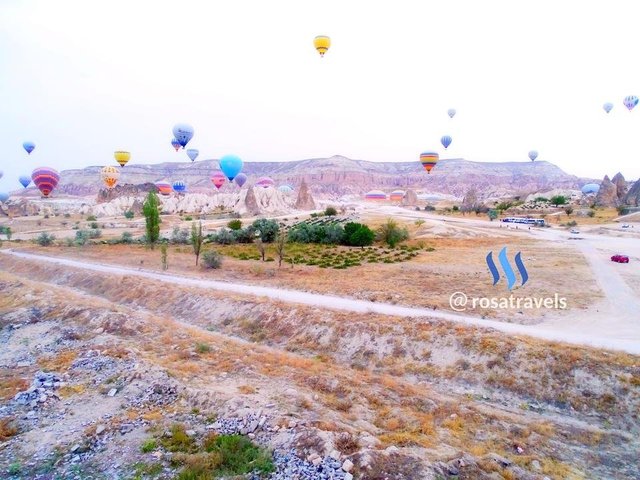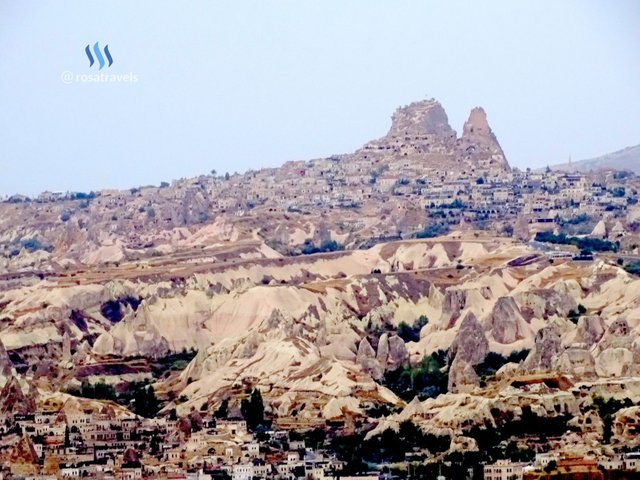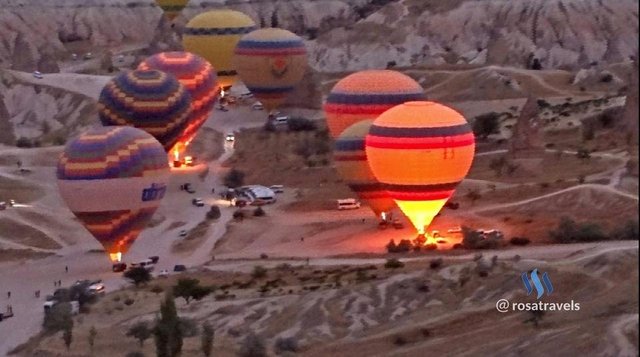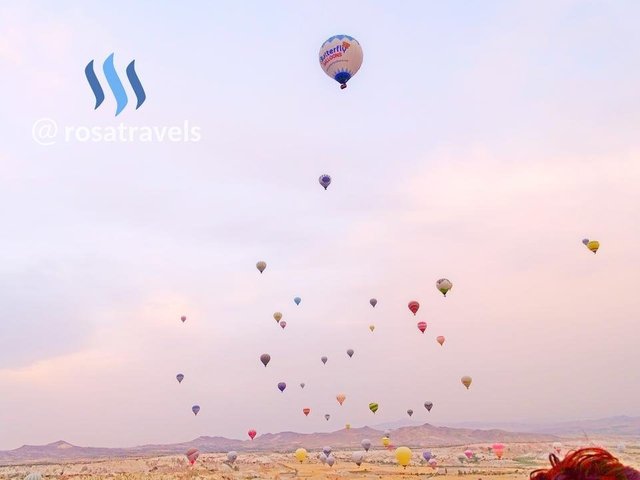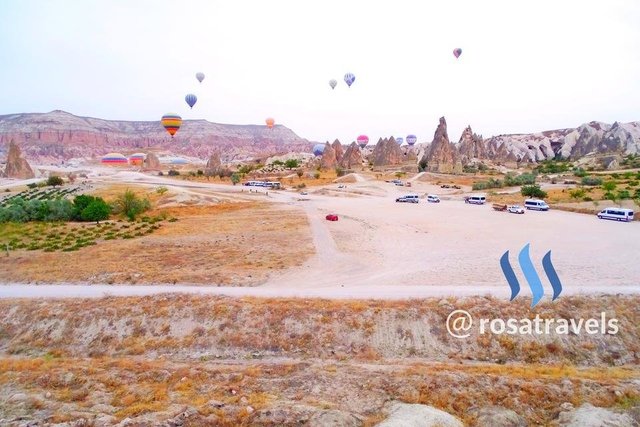 In front of you, you can also see 10 other balloons just got launched for their flights. It is actually quite fun to launch together, flying up together in the sky.
---
This is our Hot Air Balloon
We are already in the basket.
Very intense moment!
Very exciting moment indeed!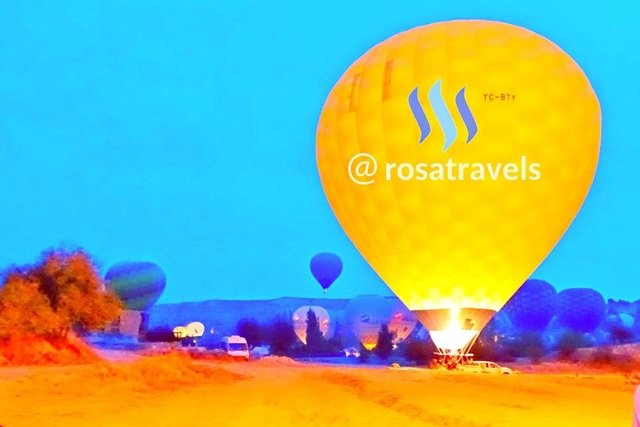 Once in a life time experience!
The most exciting part is getting the balloons ready for the Hot Air Balloon ride.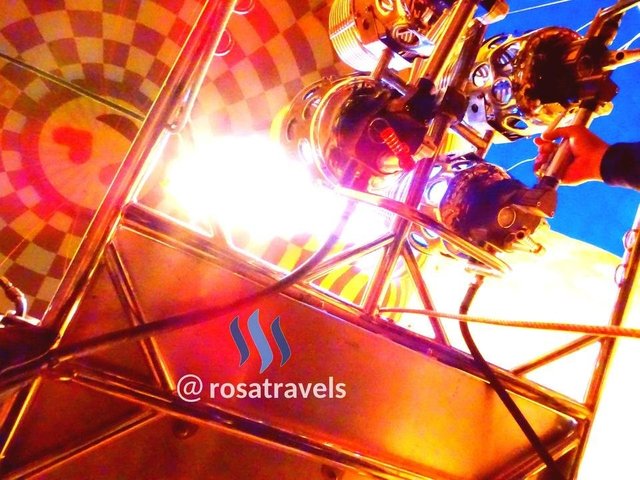 When there is enough air in the balloon, the crew would blast the burner flame into the envelope mouth. This is how the air heats up inside to build pressure until the balloon inflates all the way.
When this happens, the balloon will lift off the ground.
The ground crews will hold the basket down until the launch crew goes on board. There are 2 different kinds of crew working at the same time for the launch.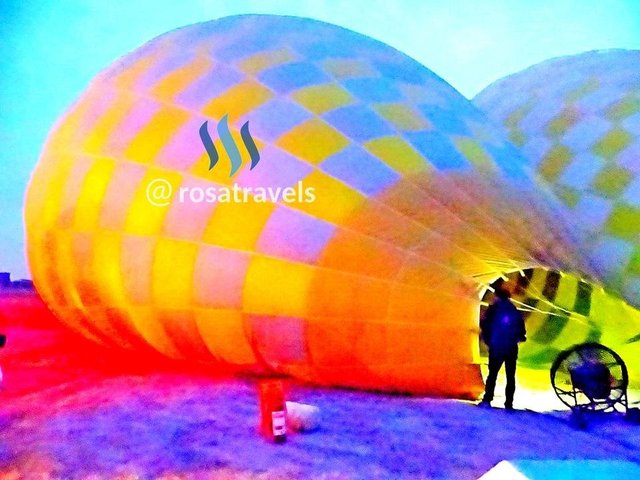 Map of Turkey
Cappadocia is located in Central Turkey. One can get here by plane, flying into Istanbul and then you can take domestic flights to Cappadocia.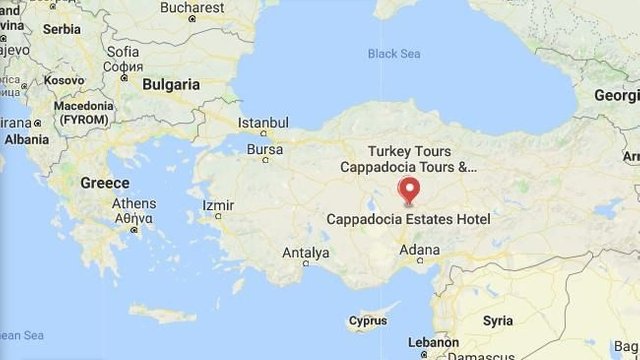 We drove from Istanbul to Cappadocia. It takes about 3 days of easy driving.
You must make a visit to Cappadocia at least once in your life time. Make sure you spend some time walking some of these mountain trails when you come to Cappadocia. It is very natural and scenic.

Map of Ulchisar
Ulchisar is located at the highest point of Cappadocia land. If you wish to stay at the place that is most scenic, Ulchisar is the town to go.


Thank you for reading this post! If you like the photo please upvote, resteem, comment and follow me for more upcoming stories and sharing.
谢谢你的阅读!希望你喜欢。如果你喜欢我的分享, 请点赞并跟随我。
.

---
Posted from my blog with SteemPress : http://steemit.secretstosuccesswithrosa.com/2019/08/13/the-great-decoration-reliefs-on-the-nicene-walls-%e5%9c%9f%e8%80%b3%e5%85%b6/
---