On one of my walks, I noticed little ants on small flowers and I thought it will be nice to practice my macro photography skills. Start shooting the but they were very fast and here are the photos that iI manage to make.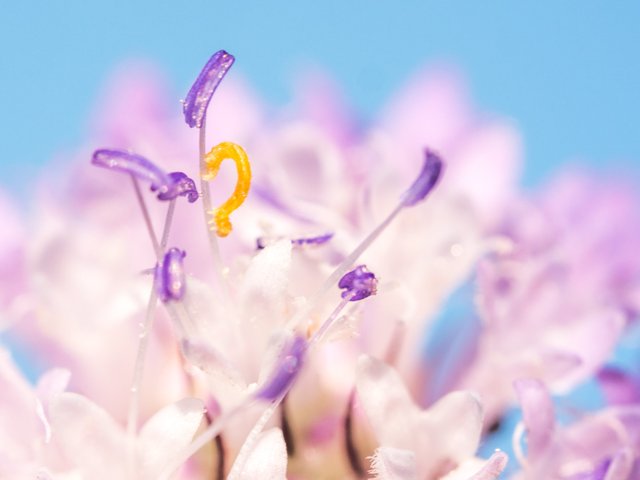 Oh, there is a little yellow caterpillar, that I thought is part of the flower, but was on stamen handle. Then the chasing start :)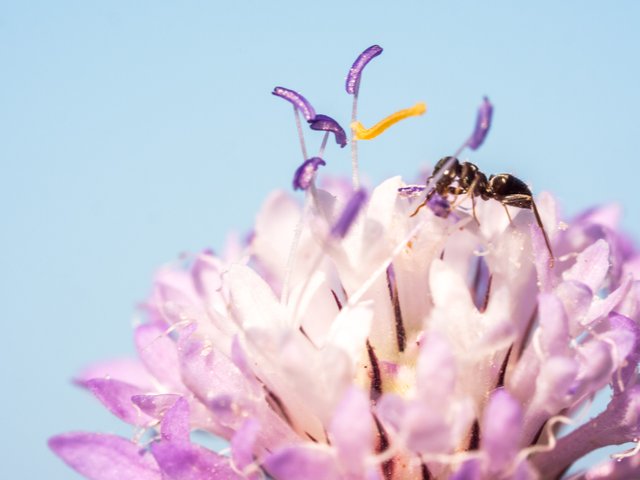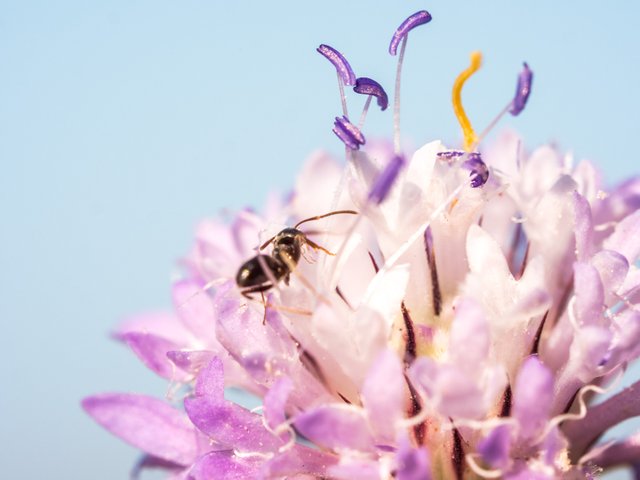 The little caterpillar even jumps from one stamen handle to another. but the ants are too fast. I moved to another flower.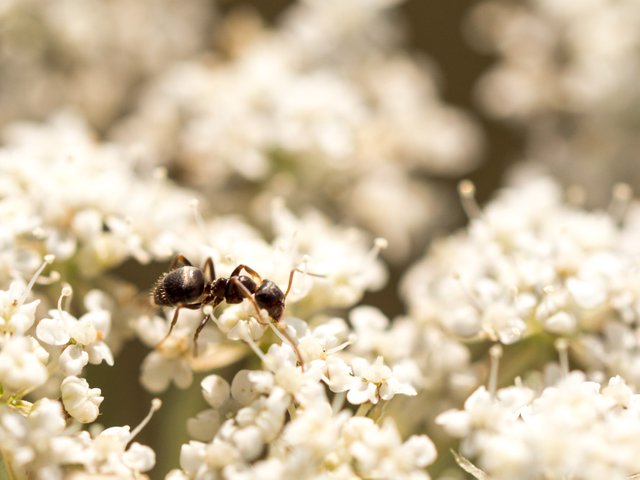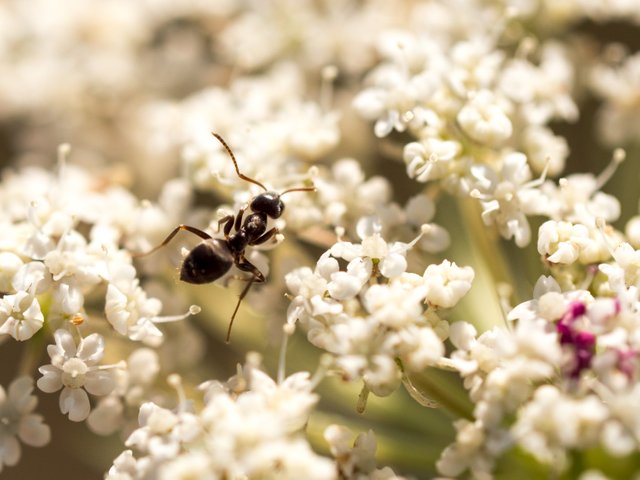 Spent around 15 min and leave them be. So amazing is this little world.

| Camera use | Panasonic Lumix GX8 |
| --- | --- |
| Lens | Olympus M.Zuiko Digital ED 60mm f/2.8 Macro |
| Settings | ISO 100 ; 60 mm ; f/2.8 to 6 ; 1/250 sec. to 1/800 |
Thank you for stopping by!
I hope you enjoyed watching my photos as I enjoyed when making them.