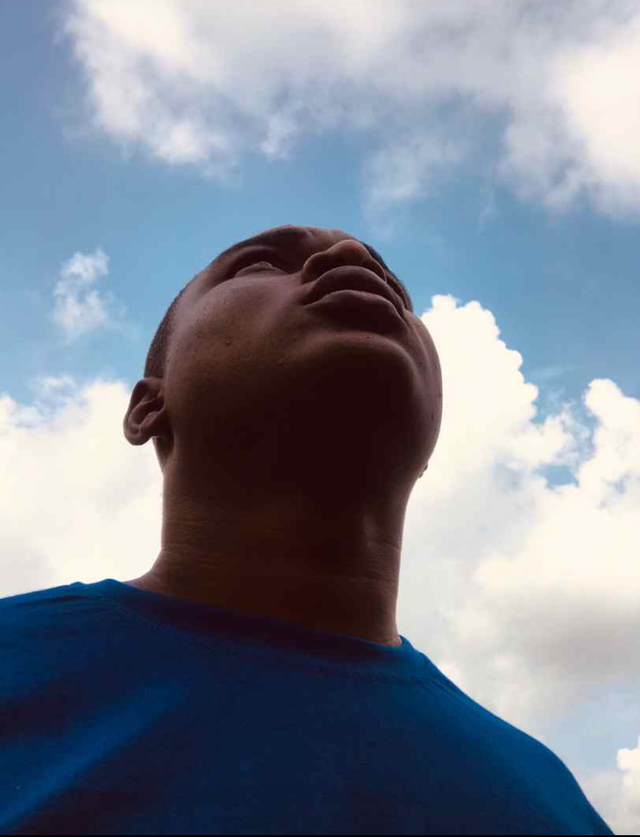 I really do not know much about this picture. Why the person in that picture who happens to be my cousin decided to give that lovely pose in there. The creativity is there no doubt and that is what caught my attention and I decide to share with you guys.
As far as I can see in the picture, he is looking into the sky. Not sure what exactly caught his attention from up there in the sky. Maybe he was being talk to by God in heaven....lol. That was a joke mehn.
The sky is a beautiful one and I will agree with him if he was actually appreciating the beauty of the blue sky by looking straight at it like that. It is a very lovely and creative picture as I said and am glad to be sharing this out for you guys to have a look.
Thanks for checking on my blog....