Hello everyone, this drawing I made last year! It is based on a ancient myth it's called " The red thread"
It' about 2 people that are connected by an invisible red thread. Whatever they will do or try they will always be connected.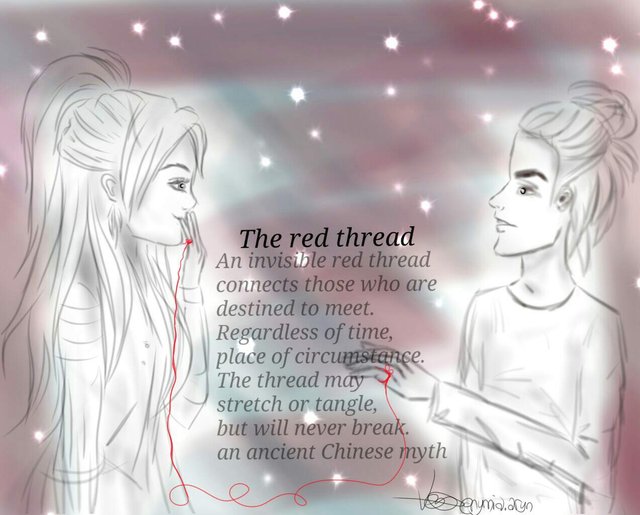 I have seen a Spanish movie with this title and I really noticed that story although the ending isn't very happy sometimes the movie needs some realism aswell!

Source: Pinterest
Here is how I made my drawing: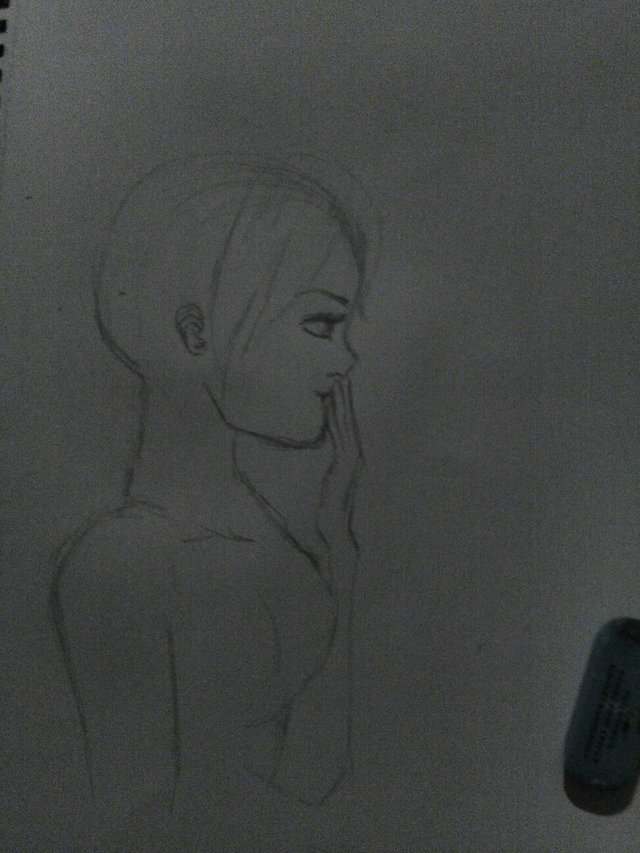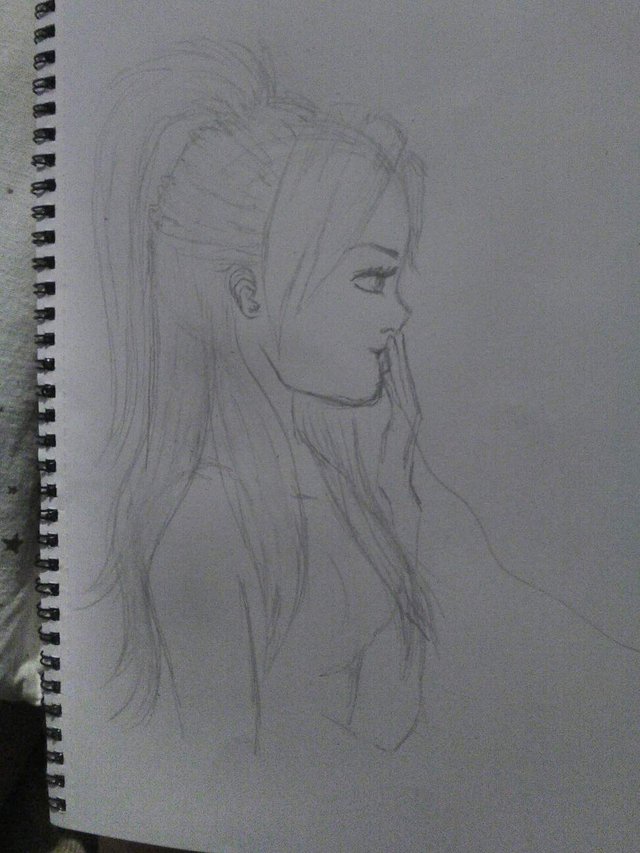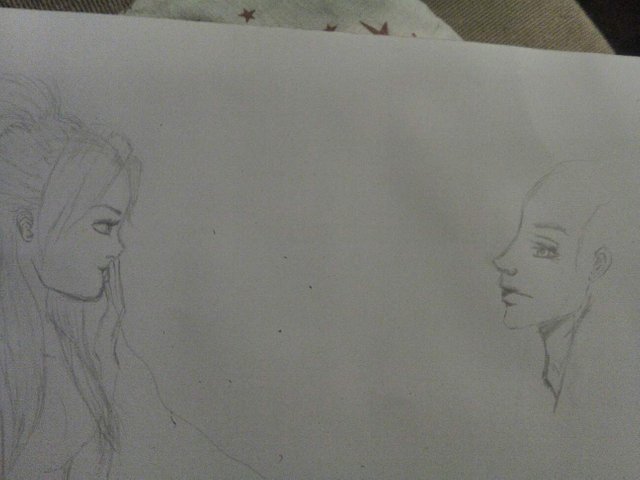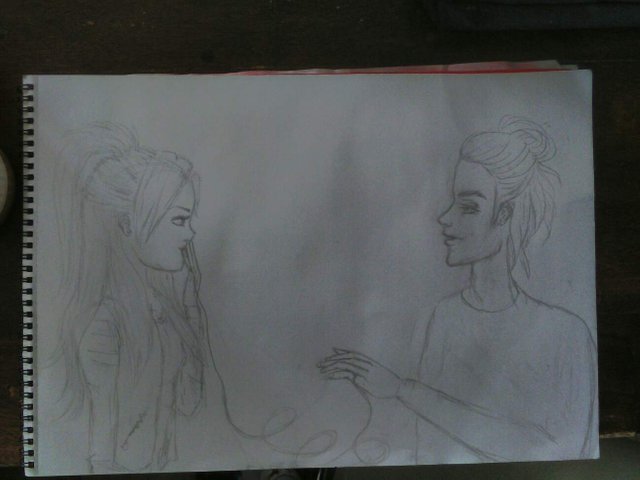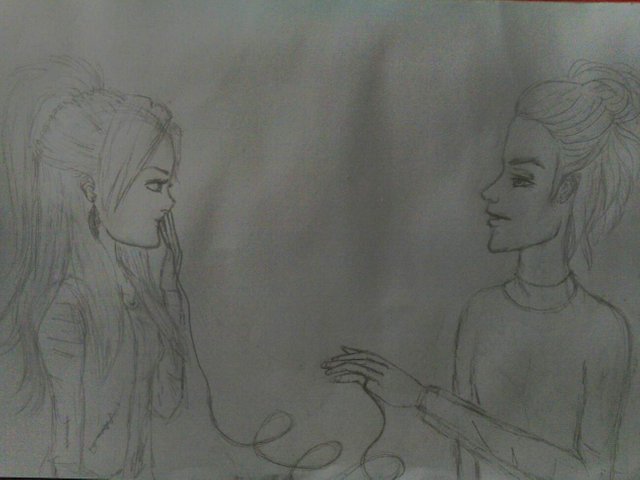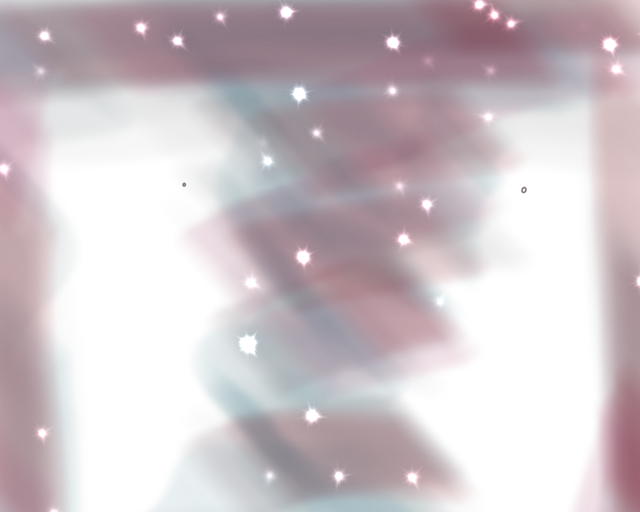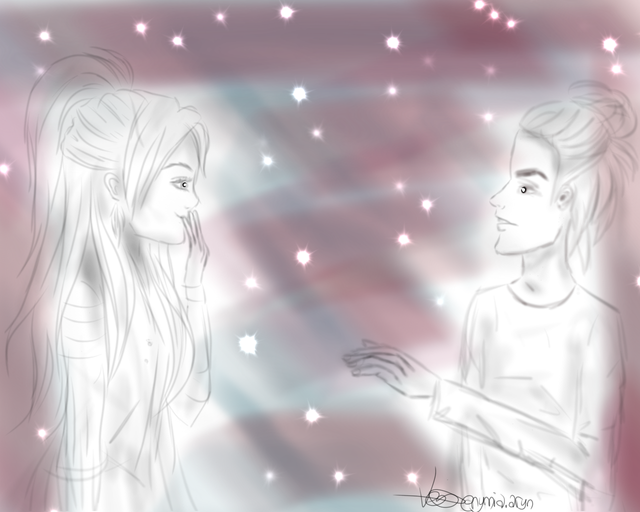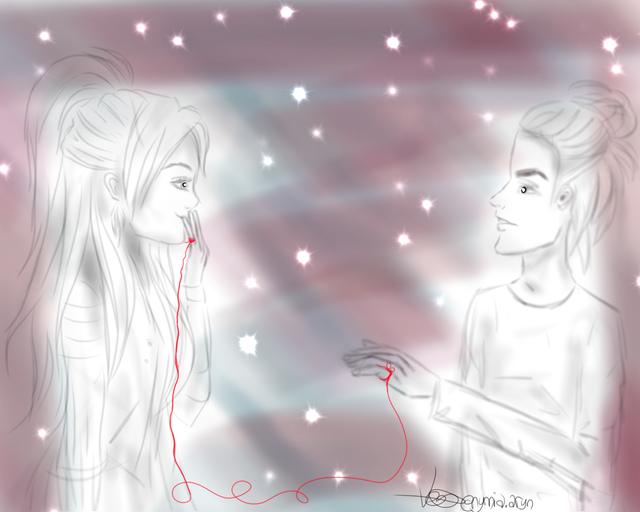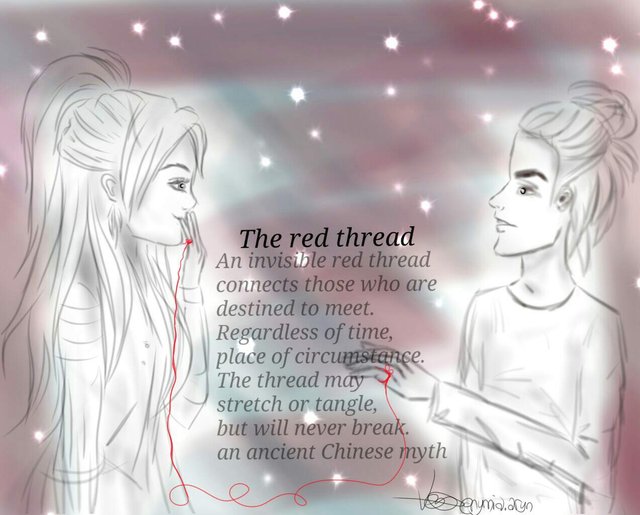 I have done some traditional work and some digital work on this project. Both were really fun and interesting for this one.
Thank you for your visit, I really appreciate the support 💗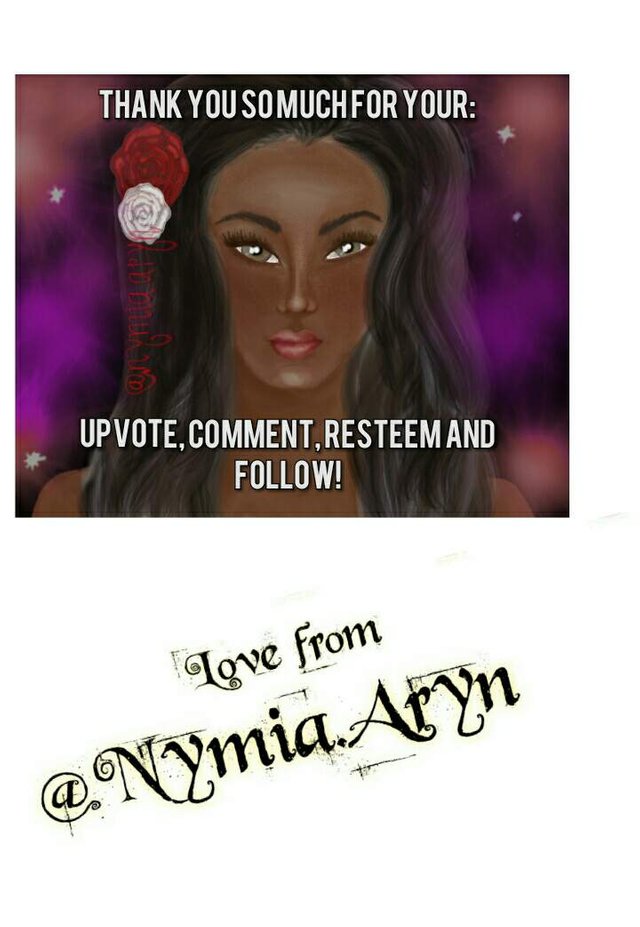 Posted using Partiko Android