Enjoy
The Beauty of Spring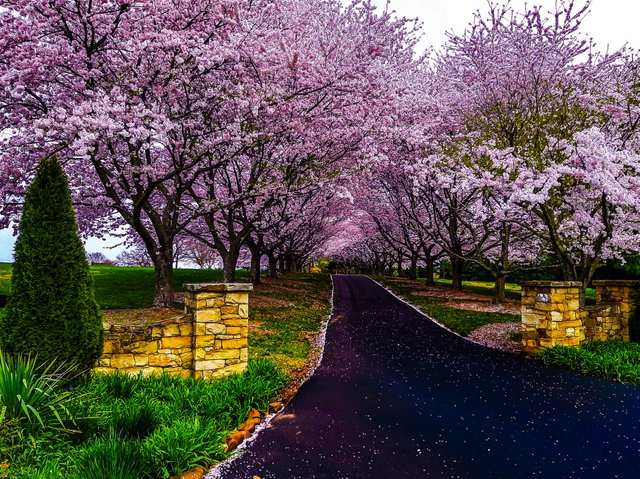 I was out for a drive with my almost 90 year old mother. With the social distancing and even most church gatherings closed, my mom has been cooped up in the house. I ordered take out pizza and took my mom for about an 80 mile drive on Sunday afternoon. We went to places she knew well and she had many stories and memories to share. We stopped and had ate our pizza. Later as we were heading towards home, we saw these beautiful flowering trees lining the entrance to a home. It was so beautiful, I turned around and went back to appreciate the beauty for a little while longer.
Time with Mom, pizza and some beautiful sites. What a great day!
Thanks
Daddy William
Missing my family in the Philippines. We are a world apart but our hearts are close.