I saw a big, round, red sun getting ready to set into the sea
I run fast with my camera to take a shot, but I missed it
Only a small piece was there, showing that a few moments ago - a sunset was the center of everyone's attention
The time I went there, everyone was looking at a different direction .. no more sunset to admire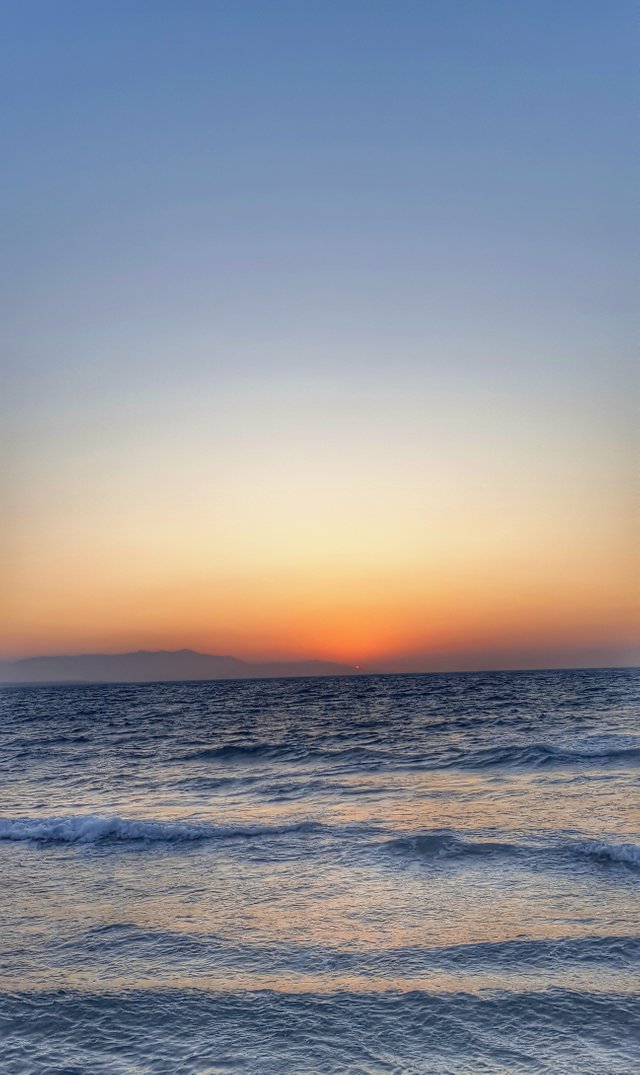 Does it matter how fast you run?
If at the end, what you run for, is not there any more?
Does it matter if you run slow and miss it?
At least you did not put yourself into too much trouble.
---
For me, I do not regret running those extra steps, even if I missed what I wished to capture.
Some extra steps, some extra thoughts, some extra effort for a beautiful moment of nature.
---
I hope you had a lovely summer Sunday
And remember that time you enjoy wasting, is never wasted...
---
"Time and effort can get you anything you want in the world. But nothing in the world can get you more time."
― Matt Fox