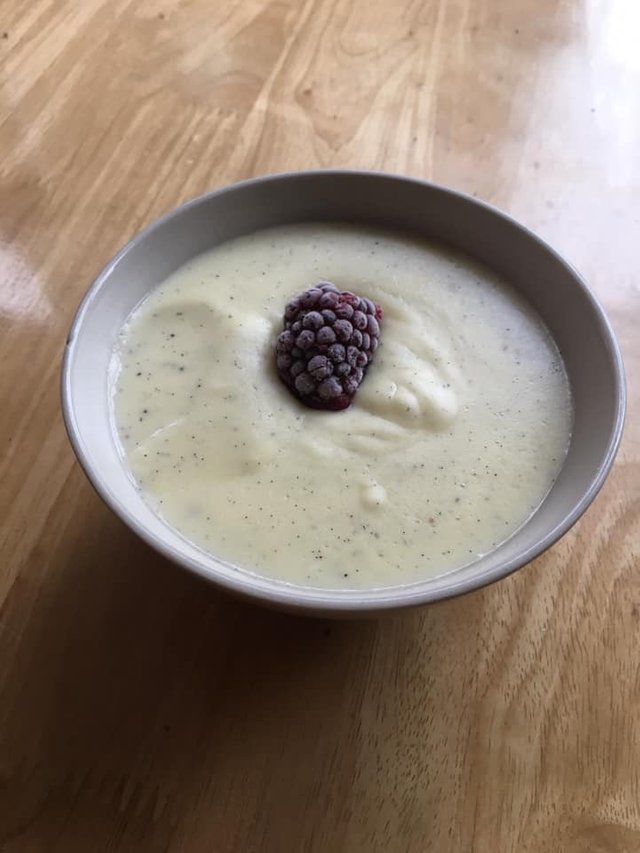 2 egg yolks
200ml full fat milk
0cal sweetener
5g cornflour or 8gr cocoa powder for chocolate flavour
Vanilla pod or vanilla extract
In small bowl,mix 30ml milk with egg yolks, cornflour and sweetener.
Pour the rest of the milk (170mil) into small pan and bring to boil. Take of the heat and pour in egg yolk mixture, stir quickly and put it back on the hob just till becomes thick.
Serve immediately, it turns to liquid within 30 min😁
Around 280cal
Nice and easy😉
What's your fave pudding?
*(Polish translation)
2 żółtka
200 ml pełnotłustego mleka
Słodzik w pros sky 0cal
5 g mąki ziemniaczanej lub 8 g kakao dla smaku czekolady
Laska wanili lub ekstrakt waniliowy
W małej misce wymieszaj 30 ml mleka z żółtkami, mąką ziemniaczanej i słodzikiem.
Wlej resztę mleka (170 ml) do malego garnka i zagotuj. Zdejmij z ognia i wlej mieszankę żółtka, szybko wymieszaj i odłóż z powrotem na płytę kuchenną, aż zgestnieje.
Podawaj natychmiast, poniewaz zamienis się w płyn w ciągu 30 minut😉
Calosc zawiera około 280cal
Proste jak 2+2 😉
Jaki smak budyniu lubicie najbardziej?