Interaction of networked communities and critical multiculturalism as praxis.
The experience of digital culture, in its different platforms is able to make us get in touch with different cultural actors, get involved in the most different causes, and bring proximity, the most diverse discussions about life in society with regard to this perspective. of civilizing progress.
Truly plural societies are culturally and socially diverse, as well as politically democratic societies. Although cultural diversity is originally a reality that exists independently of our will, the concept has been refined in recent decades (GOLDSTEIN, STRUBE, 2018 p22). For Barros 2008 p19, cultural diversity presents itself as a project, a deliberate search, a starting point.
For Bauman (2012), modern / contemporary life sustained in consumption and individualism destroyed the project of national culture, and we live in an age conducive to cultural exchange, driven by the ease of transition of information and individuals. (BRIDGES, 2014, p. 428).
In this context we saw the advent and popularization of digital devices, and the internet, which reflected in the creation of a new culture, in which distances and times were shortened in the formation of digital networks and communities interested in the most diverse subjects, and causes. (ZUIN, 2018, p.129)
In the field of human relations, the internet was able to suppress space, distances, and temporalities, so that the idea of ​​community is no longer defined based on geographical proximity, but rather by a virtual meeting point. (ZUIN, 2018, p.136)
Facebook, Instagram, Youtube and Twiter are examples of platforms that have suppressed these spaces, while so-called Dapps, decentralized applications have the potential to also allow users of their social networks to be collaborative.
For this work I will use the example of the Dapps developed on the Steem blockchain, in agreement with the concept of culture as structure, "set of rules in constant transformation, practices that live new inventive processes and / or loss of meaning due to new orders. "(BRIDGES, 2014, p. 427). And as praxis "… that values ​​its characteristic of free and creative attitude that goes against the training and technicist control of modern society" (PONTES, 2014, p. 426). To reflect on questions of how structural actions are capable of promoting a critical multiculturalist praxis in this type of environment.
Both concepts presented by Zygmunt Bauman (2012), with the intention of making a discussion about the decentralized applications in force in Steem.
Founded in 2016 by Ned Scott and Dan Larimer (creator of the Bitshares project), the Steemit platform was first built on the blockchain Steem, an open source blog-driven social media network focused on original and monetized content without the need advertising or selling user data.
Under this framework, users are encouraged to support each other according to the content of real relevance through upvotes, which represent likes with monetary value according to the size of each individual wallet, measured using their cryptocurrency. Steem.
On the other hand, not using content search algorithms similar to those that are reacted by the individual causes people to unite around content tags, and form communities according to the convergence points, interests, and views. of the world. The monetary value of the upvote is highly volatile, as Steem is an asset traded on active crypto exchanges and subject to constant dollar market pricing.
Perhaps due to the decentralization factor of blockchain and open source, participants in this community over time have developed new applications, social initiatives and digital endeavors.
Several social interaction platforms have emerged, such as Steempeak, Dsound, Dtube, Busy, Dclik, Fundition, 3speak, and Dlike. Initiatives such as Steem Basic Income, TravelFeed, Minnow Support Project, and Clean Planet. And endeavors, like the Drug Wars games, Steem Monsters, and the upvote bots. In addition to secondary utility tokens, and content communities.
In this kind of platform inequality is accepted, in which unequal content is subject to unequal rewards. What for Bauman, indifference to difference presents itself, in theory, as an ordeal of cultural pluralism. (ZUIN, 2018, p. 75)
Steem's social interaction platforms, through a meritocratic system, the user who holds the largest number of cryptocurrencies (or tokens), has the ability to deliver more significant, and more economically valuable, votes for the content. most interest you for a period of seven days after publication.
According to Silva and Bradim:
Critical multiculturalism raises the banner of the plurality of cultural identities, heterogeneity as the hallmark of each group and opposes the standardization and uniformity defined by the dominant groups. Celebrating the right to difference in social relations as a way of ensuring peaceful and tolerant coexistence among individuals characterizes the commitment to democracy and social justice, in the means of power relations in which such differences are built. To conceive, finally, multiculturalism in a critical and resistance perspective can contribute to trigger and strengthen actions articulated to a daily social practice in defense of cultural diversity, human life, above all discriminatory, prejudiced or exclusionary. (2008, p.64)
In a decentralized network, what structural actions are capable of promoting critical multiculturalism as praxis in this kind of environment? This is an unanswered question, for Bauman the destruction of a national cultural project, based on consumption and individualism, makes us deliver the consequences of their own choices.
Social media assume a public space role of political participation, cultural production and entertainment. While networked communities have a logic of decentralized operation on different platforms, and peripheral cultures are disseminated without intermediaries of the cultural industry, a set of social institutions linked to the production and distribution of symbolic goods. (VIGANO, 2019, p.31)
In Steem we can see that the participating network communities of this ecosystem also develop their own platforms for political participation, such as those exemplified above, especially the 3speak platform, which with the slogan "Deplatformed content, offensive jokes, citizen journalists and blockchain tech "is a video platform intended for content producers kicked out of Youtube.
If every space is virtual culture, it is also a political space for the construction of hegemony, clash of ideas and worldviews, I end this text by repeating and broadening the question. What, and how, are structural, and / or structuring cultural actions capable of promoting critical, sustainable multiculturalism as praxis in this kind of environment?
A great hug!
Guilherme Faquetti
October 24, 2019!
---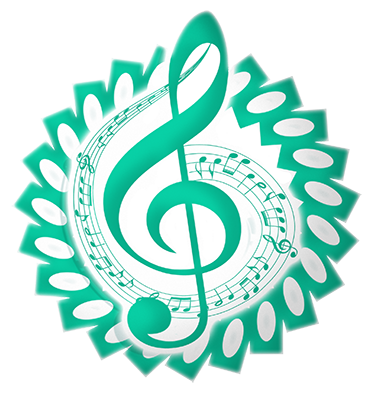 The classical music community at #classical-music and Discord. Follow our community accounts @classical-music and @classical-radio. Follow our curation trail (classical-radio) at SteemAuto Community Logo by ivan.atman
---

---
ptgram power: | faça parte | grupos | projetos | membros |
| ptg shares | trilha premium | fórum externo | fórum na blockchain |
siga: | @brazine | @brazilians | @camoes | @coiotes | @dailycharity | @imagemvirtual | @msp-brasil | @ptgram-power |

---
References.
BARROS, José Márcio (Org.). Diversidade cultural: da proteção à promoção. Belo
Horizonte: Autêntica, 2008
BAUMAN, Zygmunt. Ensaios sobre o conceito de cultura. Rio de Janeiro: Zahar, 2012.
GOLDSTEIN, Ilana S.; STRUBE, Christian. Cultura e Desenvolvimento. São Paulo:
Editora Senac São Paulo, 2018
PONTES, Matheus Mesquita. Zygmunt Bauman e o conceito de cultura. Opsis, Catalão, v. 14, n. 2, p.425-429, 2014. Disponível em: . Acesso em: 25 set. 2017.
SILVA, Maria José Albuquerque, BRANDIM, Maria Rejane Lima, Multiculturalismo e Educação: em defesa da diversidade cultural. Diversa. Ano1, n
ZUIN, Lidia. Teorias da cultura / Lidia Zuin. – São Paulo: Editora Senac São Paulo, 2018. (Série Universitária)
VIGANÓ, Suzana Schmidt . Teorias da Cultura: Pós-Graduação Gestão Cultural- turma 1901. São Paulo: Editora Senac São Paulo, 2019
About Steem. Disponivel em: https://coinmarketcap.com/currencies/steem/ Acesso em 07/04/2019
Steem Apps. Descentrelised apps on Steem. Disponivel em: <https://steemapps.com/ >. Acesso em 07/04/2019
Steem Basic Income. Disponivel em: http://busy.org/@steembasicincome. Acesso em 07/04/2019
3speak. Disponivel em: <https://3speak.online/ >. Acesso em 24/09/2019