Splinterlands Art Contest! -Week 70- Dragon Battle
In this opportunity for my participation in the Splinterlands Art Contest! // Week 70. I decided to do something different and creative for this week, I chose two cards of the dragon element, specifically of the characters -Diamond Dragon- and also -Gold Dragon- with the intention to merge these two cards, and create as a kind of battle between these two incredible dragons to show who turns out to be the strongest.
I decided to take a risk by recreating these two dragons and making some changes in their appearance. I also added some effects and textures to give both of them my own touch. As always, I use colored pencils, markers and some paint for the background of my illustrations.
I hope you really like my idea of merging these two cards, and that you are enjoying my work so far. Thanks to @splinterlands for leading this contest and giving us the opportunity.
Here I leave you with the final result and part of the creation process: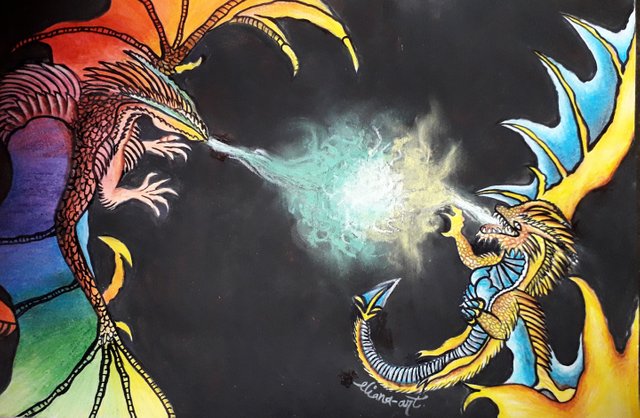 Step by step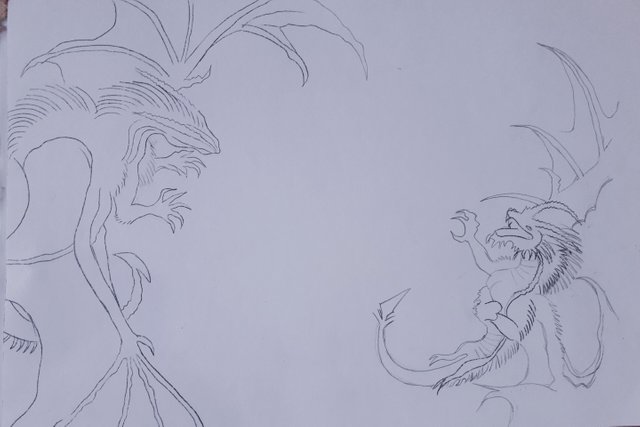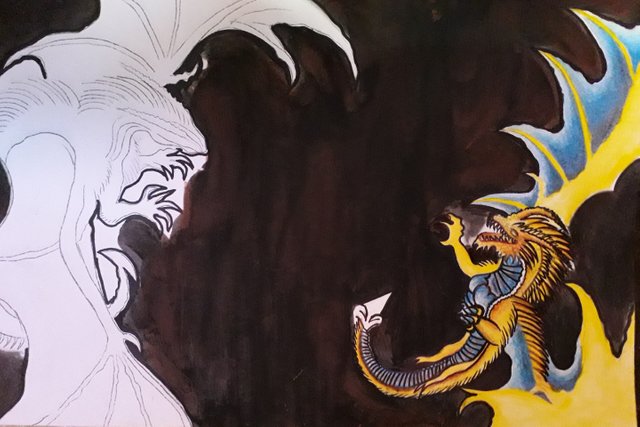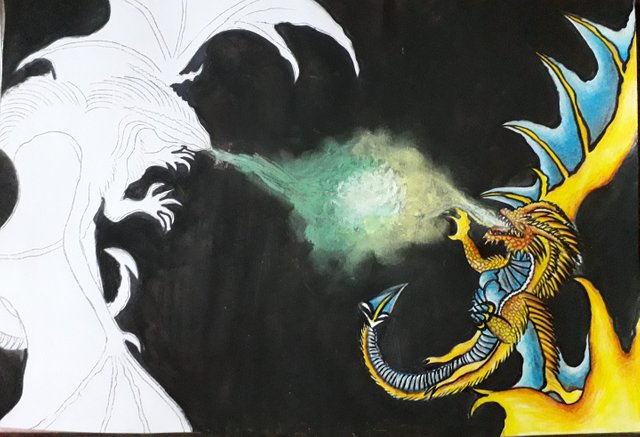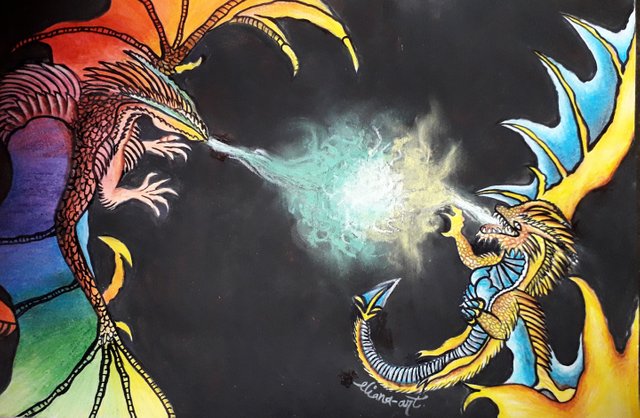 Hoping that you liked my work, any comment or suggestion I do not hesitate to do so, grateful for the support received, I say goodbye until next time.