Created a cartoon style vector art digital drawing of a Xenomorph from the Alien movie series. I made an outline of the creature using an image from the movie Alien Covenant and colored it in.
https://dksartwork.com/xenomorph-from-alien-movies/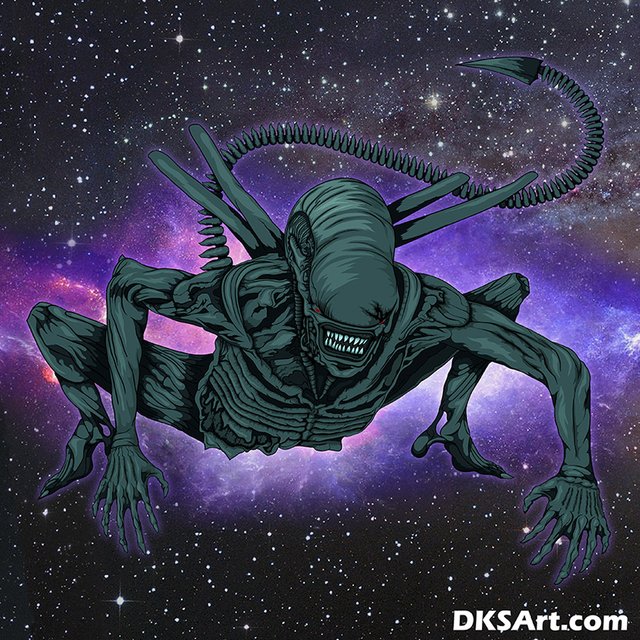 If you like to color, an outline is also available on my website you can print and color in yourself :)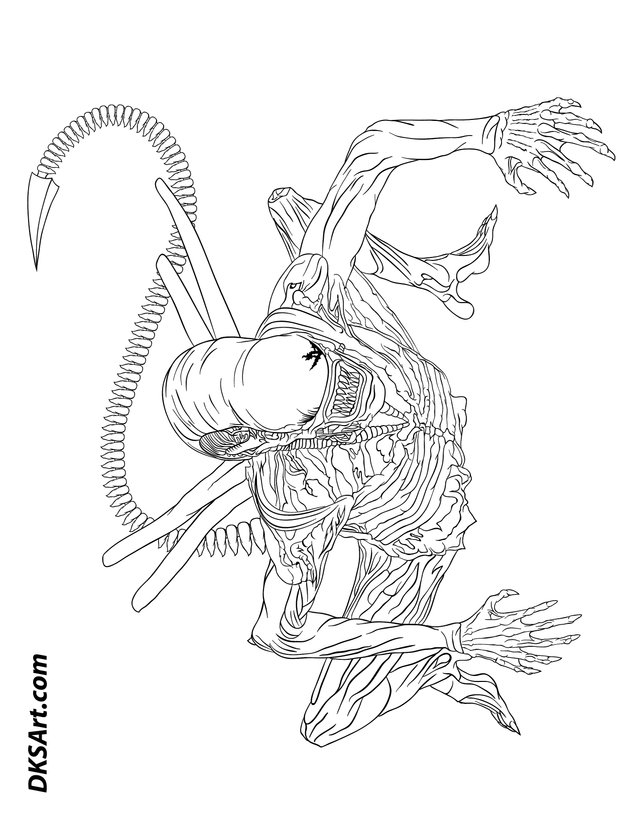 Below is a video of me creating this digital art.