Time for a Lego Contest!!! - This one's for you Jimbo!!! - No Resteem, Upvote or Follow Required
It has come to my attention, that I'm a fair bit overdue for running a Lego based contest. Thanks to Jimbo (@steemean) for the reminder, so I'll keep this short and sweet.
Firstly there will be two prizes.
1st Place will choose which prize they want, 2nd place will get the other prize.
So what are the prizes?
Firstly, an US$10 voucher for my Bricklink Store (www.brickmanbrad.com.au) is the first prize. There are no restrictions on what you can use the voucher on, so if you don't use the whole lot on Lego, any unused amount can go towards postage costs.
Secondly, you can opt to receive 10 Shares of @steembasicincome (sbi)
So what do you have to do?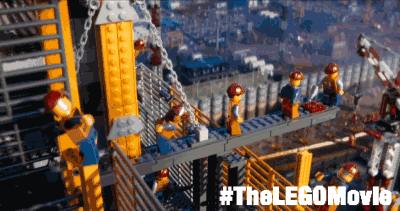 (image from giphy.com)
Fair question. Firstly, you need to build something. Anything. And post a photo of it in the comments below. My only requirement, is that the photo also conrtains a piece of paper with your Steem name on it, just so we know it's not an image taken from Google or somewhere else.
That's it. It's that simple. No Resteem, Upvote or Follow Required
The winners will be decided by a random generator after this post reaches payout, so you have some time to decide what you want to enter.
Good Luck, and most importantly, Play Well!!!