2017 Throwback
Time sure flies!
2017 feels like yesterday, I can't believe it's been four years ever since I started digital drawing.
Admittedly, I didn't pick up on illustration until the end of 2018. Like many, I was discouraged by my lack of ability, creativity and simply didn't like how my drawings turned out. There were other factors that also kept me from developing my skills, as it was a chaotic and dark period for me– I felt like crying every day, my appetite was non-existent, I feel like giving up on everything, to the point of hoping one day I just simply wouldn't wake up.
But I chose not to give up.
I got my shit together, started to get the hang on the crypto rewarding sites when PTC weren't enough– my financial situation improved, giving me hope that one day I might be able to live a better life. I found Steemit and many other sites, in which I could turn my passions into profit.
I started drawing again as result. Even though I was unsure, took the opportunity and purchased the software I always desired, but only could dream of before (Clip Studio Paint). Discovered @creary and it helped me getting again on track.
This is Tsuyu Asui from Boku no Hero Academia, and one of the first drawings marking the beginning of this journey as well. I did this back on November of 2017, and I upload this very piece when I first started on Steemit.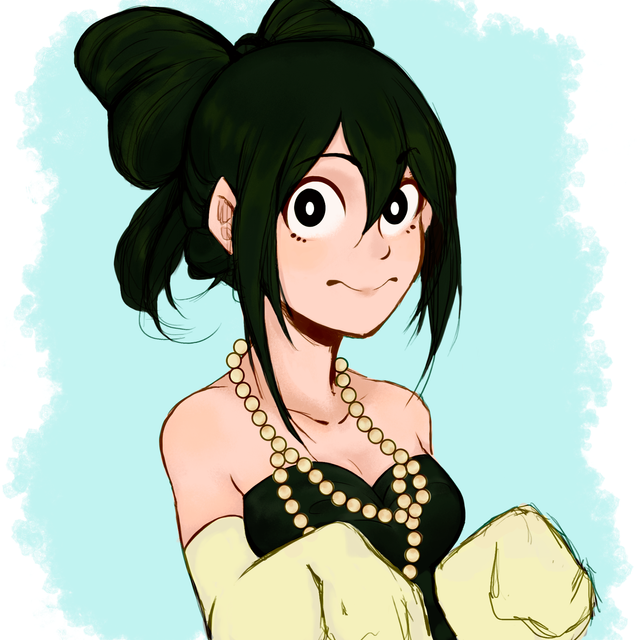 Today, I present you Tsuyu once more.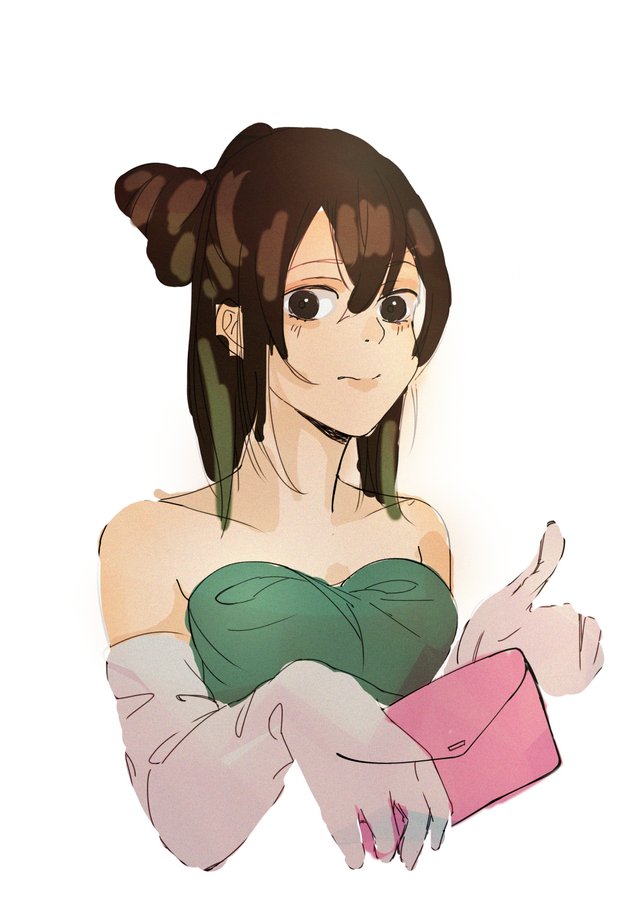 Naturally, this is just a snipped instead of the real deal, as the careless coloring and uneven line (not to mention that side of the pouch i forgot erasing). But man, this does bring tears to my eyes.
Let's go up and beyong, Plus Ultra!