Hello again my fellow designers :)
How are you? I must tell you that I'm tired in the past few days. I had my exams, watched and took care of my sick dog and got a new job and everything is happening at the same time. I hope things will settle soon and I will live more peacefully next month. However, I want to be productive here also but I see that my time management is not that good. I'll have to write my posts in the morning because, at this time, I'm too tired to write them in the evening.
Today, I want to talk about design. I am eager to know your process of designing and I want to share mine with you. Last year my Russian friend Sergej asked me if I wanted to make a logo for his associations. Of course, I said yes because of two reasons. One is that it is my profession and the other is simply because I support what he is doing.
---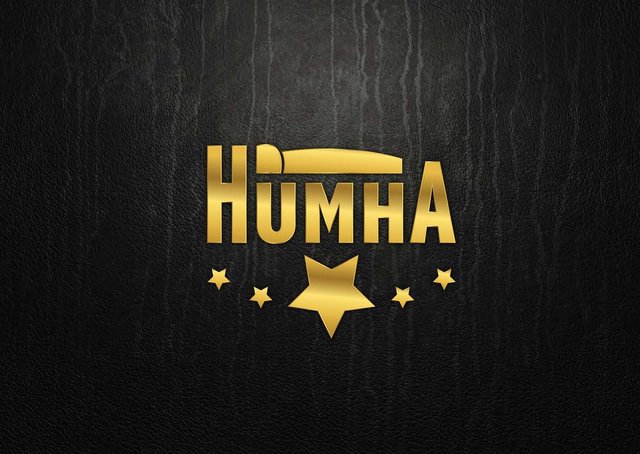 ---
My friend Sergej started an association that connects hostels and millennials. It is an awesome plan and I hope it will be a strong plan and it will become a thing here in Croatia. He has some very good ideas. His initial thought is brilliant and I hope you will hear about it in the tourism guide in Pula, Croatia but not only there.
---
PROJECT H.U.M.H.A.
Every beginning of my projects starts with hints. I put as much of them on one paper than combine them in my head and when I get one idea I make a sketch of it on another paper. I make dozens of sketch because I don't want to stop on just one idea. So I made some sketches and picked several ideas for my friend and then had a quick pitch to explain to him what have I imagined and what more can we do with those logos I made.
Here are some of my ideas for the same logo that I extracted from my hints.
---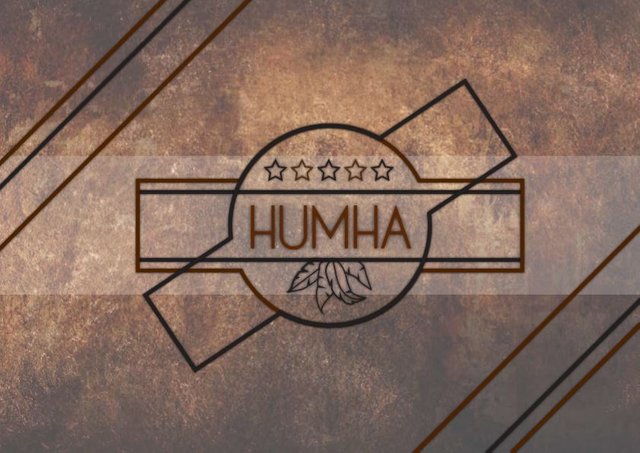 ---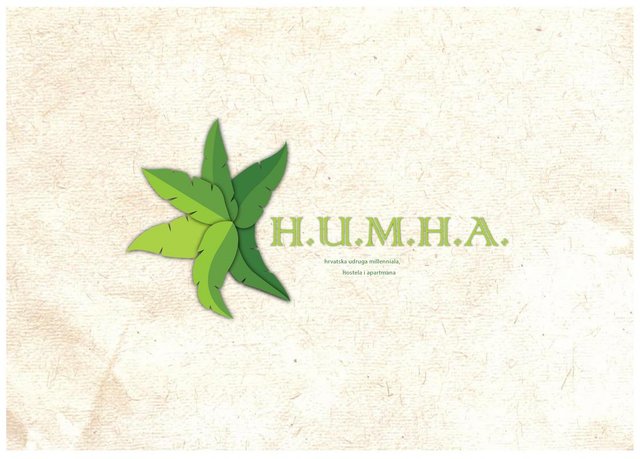 ---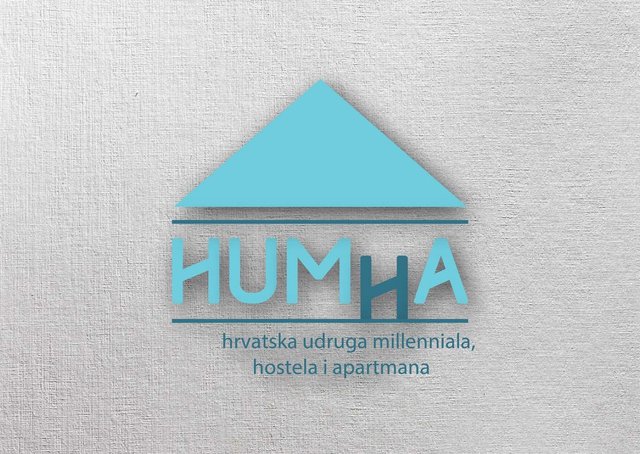 ---
After he chose a logo that is a personally best-functioning logo for what he wanted. He wanted it to be for millennials but also kind of fine and smooth and also travel work related. His decision made me happy so I went even further and made a small visual identity, business cards, stamps, and some posters.
I wanna show you my business card ideas and I want to tell you that again we agreed on the same design. It is so nice to have your friend as a client. The atmosphere is much cozier and I can work more freely. This is the picture for my business card ideas and he choose the third one. Also the one that I loved the most. It has an elegant touch but it is also interesting because of the shapes and shadows.
---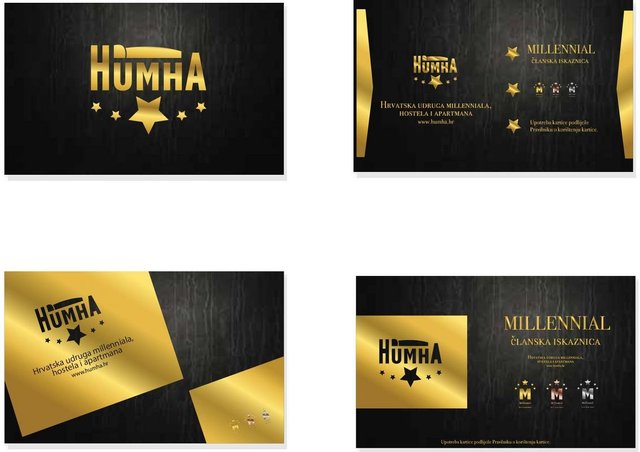 ---
As you can see, the business card has stamps that we need to have as a traveler so we can collect points and benefits from the association. I had to make several designs of that stamp and this time he choose the last one on the picture (right bottom corner).
After we choose the stamp design we had to separate it with colors. Gold, silver and bronze, and each has its amount of points and benefits. I can't wait to start to collect them. It only means I am going to start to travel a lot and I want that so bad. My little dream is to go around the world and open my mind regarding very different cultures and people and everything they have to share from their lives. Maybe this will be the start. Who knows
---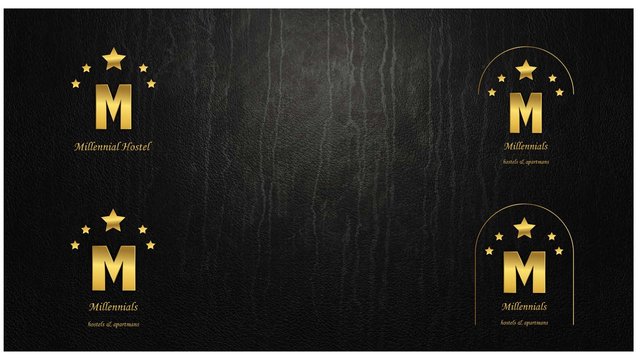 ---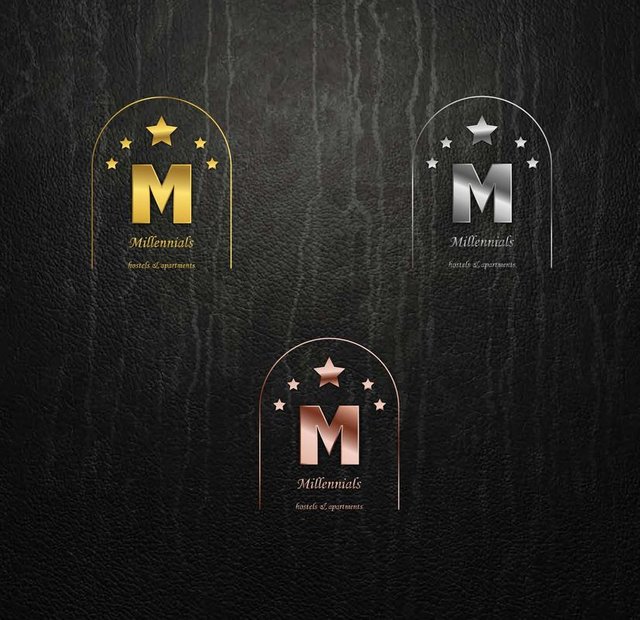 ---
At the end of this awesome journey, I made some posters so we can have them hang around both the city of Pula and the rest of Croatia. I searched for lovely colors and wanted it to be modern but also not too much modern so the millennials can enjoy it. Of course, there has to be sea or flip flops or anything that screams summer. I had problems with font here. I tried and tried but none font made me satisfied. Maybe I looked into it soo much that my eyes go numb.
Sometimes that happens to me. I look into something for so long that I tend to lose focus and start to see everything as ether same or bad. So, in general, my solution to this problem is to go and have some lunch or talk with somebody or go for a walk or play some game. Just so your eyes can rest and later see it liiiiittle more objectively.
---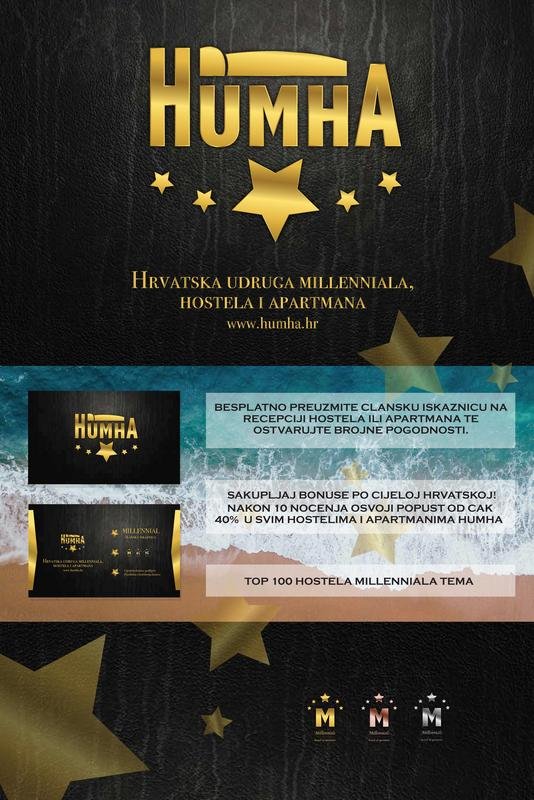 ---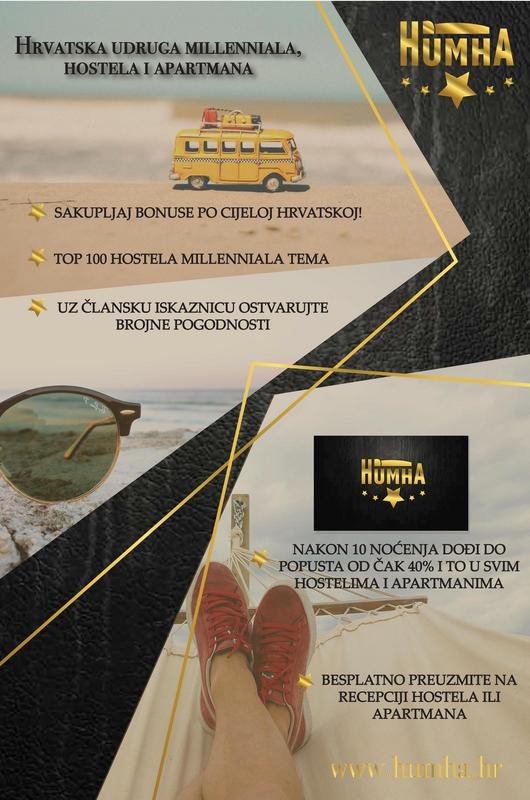 ---
For the end, I made some small visual identity and my idea was to make it simple but easy to remember. I always want people to have my designs somewhere in their head, even if they don't remember from and what exactly is it, I just want them to know about it. I would like to expand this visual identity one day but first I have to wait for the association to take place in this country.
---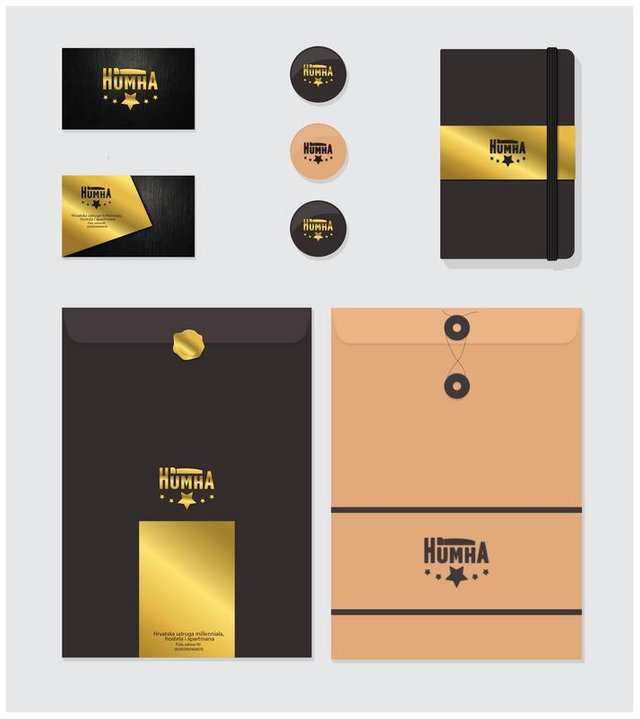 ---
---
I hope you had enjoyed this little design trip with me and I hope there will be more of them in the future. Tell me if you like it or better, tell me why don't you like it. Criticism is gold in my business and, as I said in my previous posts, I need it in order to grow in this business. More the critics, more beautiful design I make.
Be creative, help those who deserve and take time for yourself. Also, I love to see some creative work from you so feel free to send me a link to your post or something. I will be happy to share my ideas and get some of yours. That's why we are here, right?
Steem on! Cheers :)
Posted using Partiko Android