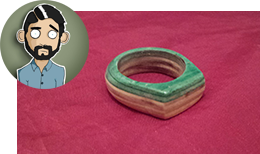 I am a slacker
As some of you might already have gathered I am quite the fan of being creative and making things/drawing things/designing thing etc. One of the things I used to do a lot as a kid was build things with wood.
When I was 12 my brothers, the neighborhood kids and I build a massive hut in the garden. Using pallets we would find lying around (as we lived in a brand new neighborhood there were plenty).
It was so damn massive that at a certain point the municipality stepped in demanding it was taken down. Their excuse "it's not sturdy..."
HA! we invited the partypoopers over so they could test their claim. They left with the tail between their legs after feeling how well build it was. To safe face they still demanded it was taken down, but we could leave it until after summer.
Anyhow... I'm losing track of the topic at hand.
This creativity combined with me being a slacker and my lack of discipline often results in projects that never really get finished... But luckily some do!

Sk8r Boi
I used to be quite the skater kid, bailing on school to hit the skate park. Hang out with my friends there. Accumulate skateboard deck, as it was extremely cool to have them hanging all over your room. the more worn the better.
But like many things this was just a fase, I grew over it (well not really grew over it... my body just became less indestructible)
That however did leave me with my collection of Skateboards and what to do with them....
Well one day I decided to see how a piece of skateboard would look like as a ring.

Turns out it looks quite damn good (in my own opinion)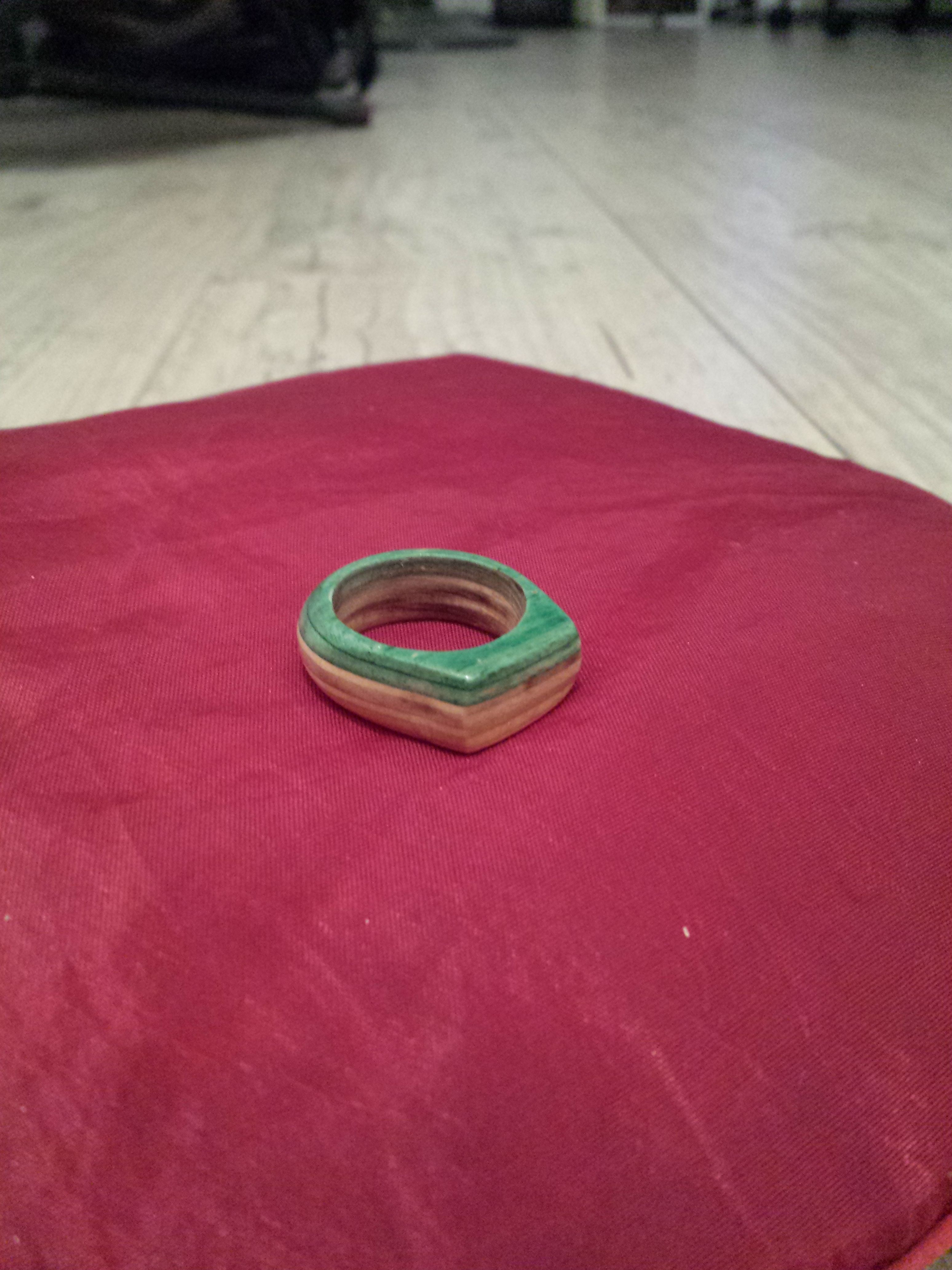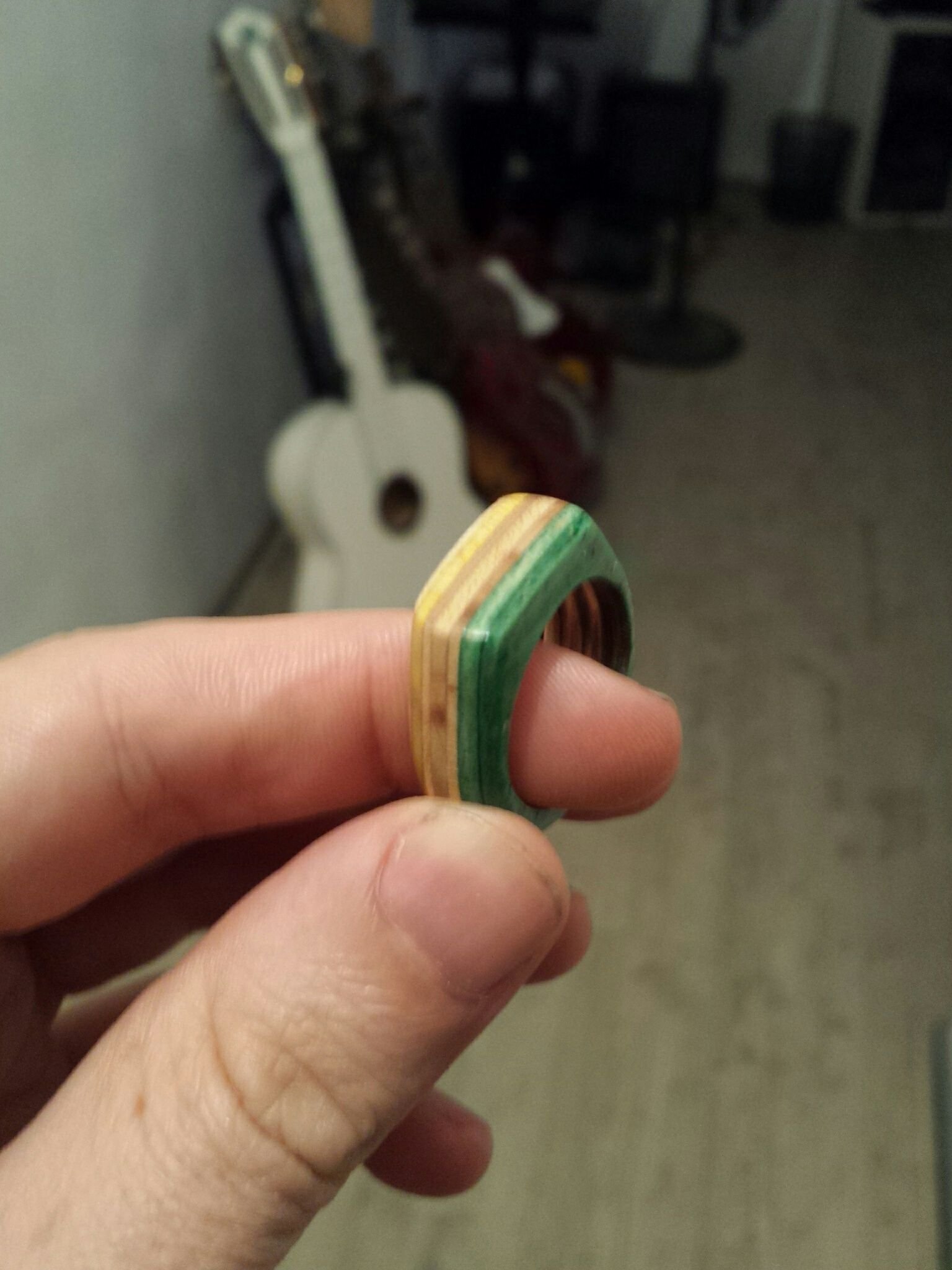 Recognise that Guitar? it is the one from the post more than a week ago
Sooooo Steamians! what do you think? How would I do as a wood jewelry maker?
anxious to hear your opinion guys!
🐺 @wolv