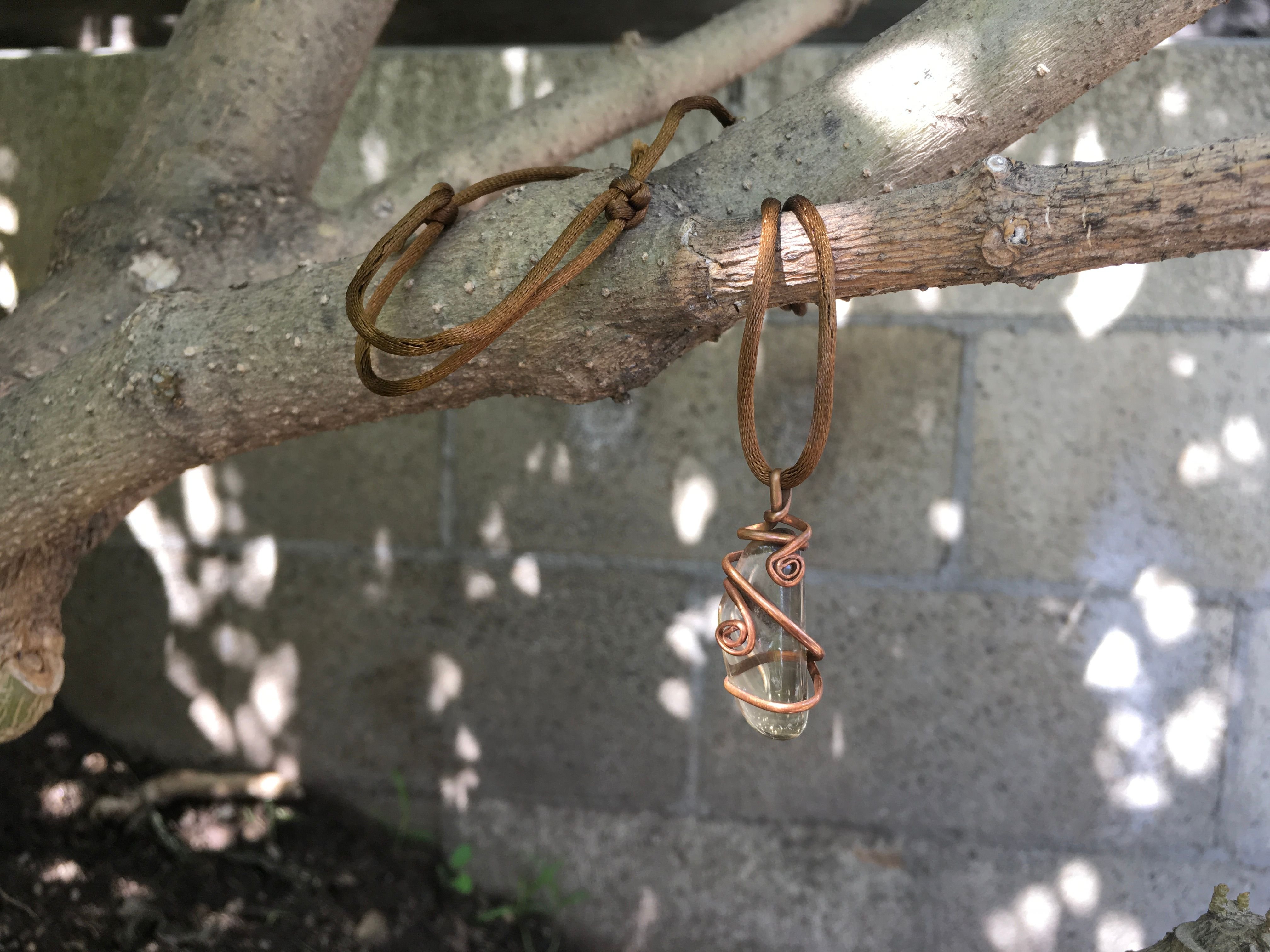 When I am vending at markets one of the most common things I hear from customers is "Gosh, I wish I could do this." My reply is always "Maybe you can! Have you ever tried?" The reason why I reply this way is because I find that a lot of people really are creative and can have a lot of fun making things, they just haven't had anyone to encourage them to try. People get nervous and fearful of failure, and for some, it just hasn't occurred to them to try.
I think this is a sad thing, because creative exercise can be a really beneficial thing for people. It works different parts of your brain and can be a great emotional outlet. Doing something like wire-wrapping can also develop your logical reasoning as you tackle issues like "how do I get this crystal to be stable and secure?"
If you have some time, and have at least a mild interest in jewelry, try this project! I have designed it to be easy and very inexpensive, even free. So if you mess up, there is no worry about wasted materials!
Before we start, I want to say it does not have to be perfect!! When you are practicing something, it is not typical to immediately get the hang of it and have a beautiful, perfect pendant right away. That is why we practice, and why we practice with inexpensive materials. Just have fun and don't worry if it doesn't turn out exactly the way you thought it would. You will see that my practice pendant for this exercise is also not perfect, because that is not the point.
Materials
1 or 2 pairs of pliers (preferrably needle nose or round nose, but whatever you have as long as it is small enough for jewelry)
Wire (copper or aluminum) (12-18 inches)
A stone
Details on gathering materials
Pick a Stone: If this is your first time, don't use nice crystal, go outside and pick up a regular rock. It doesn't have to be anything in particular, just make sure it is solid. You don't want your rock crumbling apart while you are trying to wrap it. Also, if you can find something similar in size and shape to what you think you might wrap later, it will help you get more practical practice ;D
Pick your metal: When I started wrapping, I used 14 gauge copper housing wire. That is also what I used for this project. Now this may not be the way to go for you. It was for me because a friend of mine worked in construction and he gave me the extra wire that was going to be thrown out. Free is good! But if you don't have access to a free metal like that, don't go this route. 14 gauge wire is also rather difficult to use because it is so thick. Instead you can use aluminum craft wire. You can get it at any craft store and it is VERY easy to bend. However, I would not recommend using it for any future work that you plan on actually wearing.
Prepare the Wire
** If you are using aluminum or other craft wire, skip this step.
As I started with housing wire, I had to first strip the insulation off of the outside. If you have wire strippers, more power to ya! If you don't, you can use a knife like I did.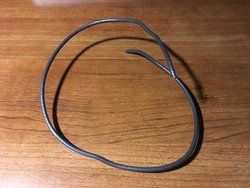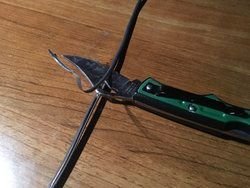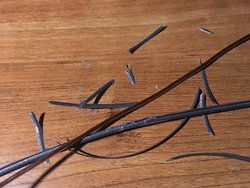 Get Started
Next, it is time to pick up your stone and get started! This is where the creativity comes in. My recommendation is just do whatever comes to mind, but remember that your stone needs to be secure in the end. As you practice, you will learn what works and what doesn't and things will change with each stone that you use. Just let it flow and have fun trying.
I do most of the wrapping with my hands, but if I am making some sharp angles or some spirals I will use my pliers.
Below I have pictures of my example with the 14 gauge wire. Below that I have pictures of a smaller stone I did with a 20 gauge wire (much thinner). Remember you are not trying to make yours look just like mine. Make it yours. :)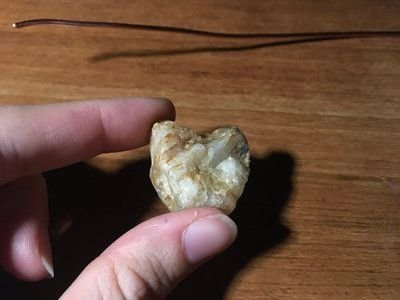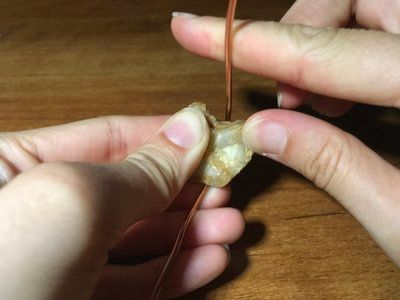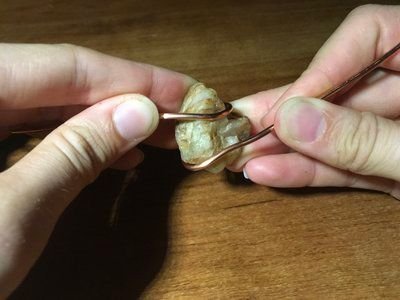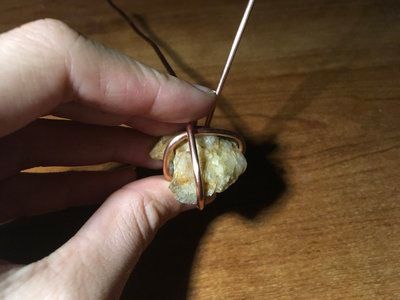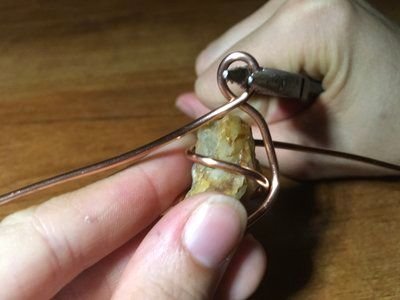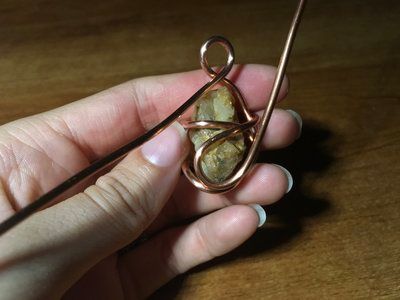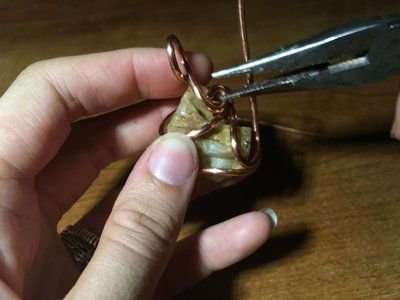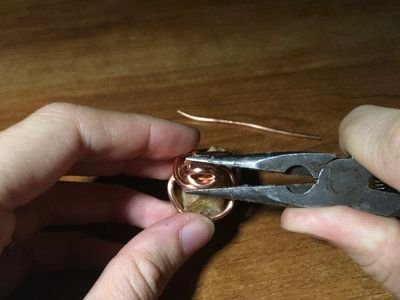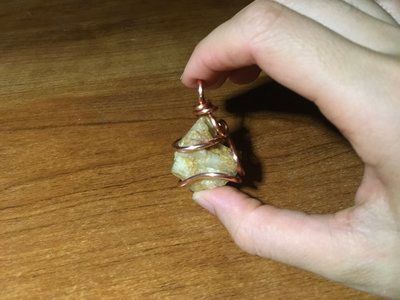 EXAMPLE 2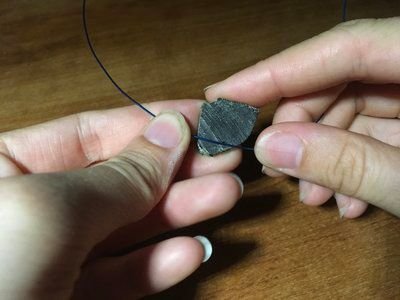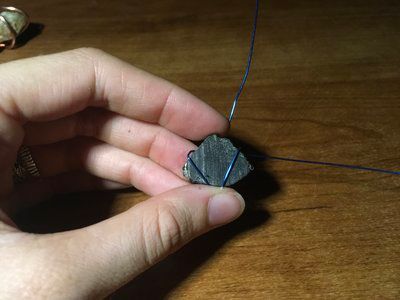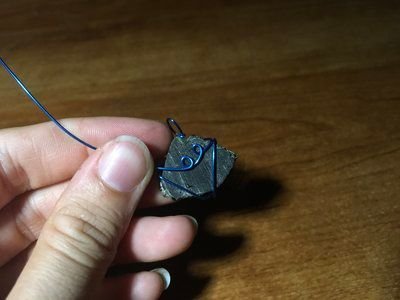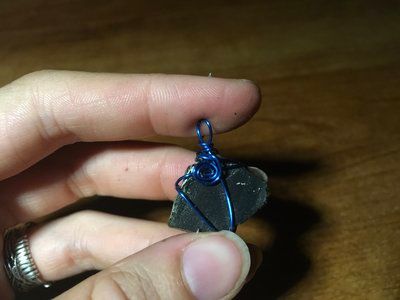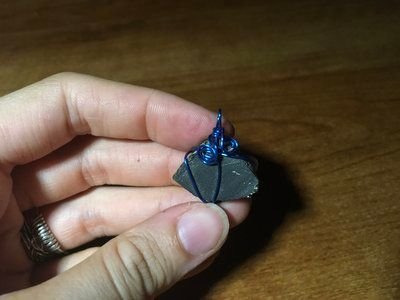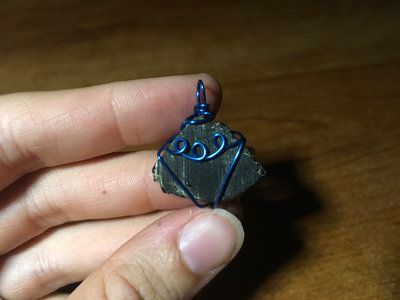 More Practice!
After you have tried it once, I urge you to try at least one more time. If it's not fun, don't do it. It's not something that everyone enjoys doing and that's okay. But if you do like it, keep on practicing. Once you are comfortable, you can try using a metal you would actually like, such as quality copper or sterling silver. And you can use that crystal that has been sitting on your shelf for a year that you really like but didn't know what to do with.
Wire wrapping can be a lovely hobby. And who knows, maybe it could be a lovely business for you. You won't know until you try! As always, thanks for reading and you can check out my Etsy shop at https://www.etsy.com/shop/ARInfiniteCreations I've just reopened my shop after a long break so I could use some business. As such, I am offering a Solar Eclipse discount particularly for Steemians!
On my Etsy shop, use the discount code: STEEMITECLIPSE and get a whopping 50% discount!
Thank you all for your support! Much love <3 <3