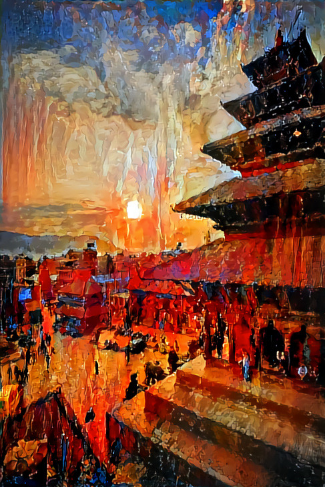 Ocaso
'Ocaso' ⛩ is a digital painting created by Michelena. This piece depicts that of an oil painting with the brush strokes 🖍 and textures. Collect this piece on Creary at https://creary.net/art/@difelice5000/ocaso.
About Creary
A blockchain-based social network of creative portfolios that rewards creatives and curators.
📍 Website
🐤 Twitter
💬 Chatroom
📰 Blog
---
About Creative Crypto
📄 Creative Crypto Homepage
🐤 Twitter
🎨 Submit an Article
A magazine dedicated to all things creative on the blockchain. This Steem account hosts a chronological record of all exploratory, visual, and written publication content.