Hi gays!
I returned to you four hours after the last publication as promised. A few minutes ago I selected the winner in the Lottery for the jury with the help of a random number generator. Here is a print screen of this simple process. 24 contestants wanted to act as a jury and made their choice. Each member of the jury was assigned a number. A list of all jury members can be seen here by link .
I input the number of participants in the number generator and clicked on the "Generate" button.
---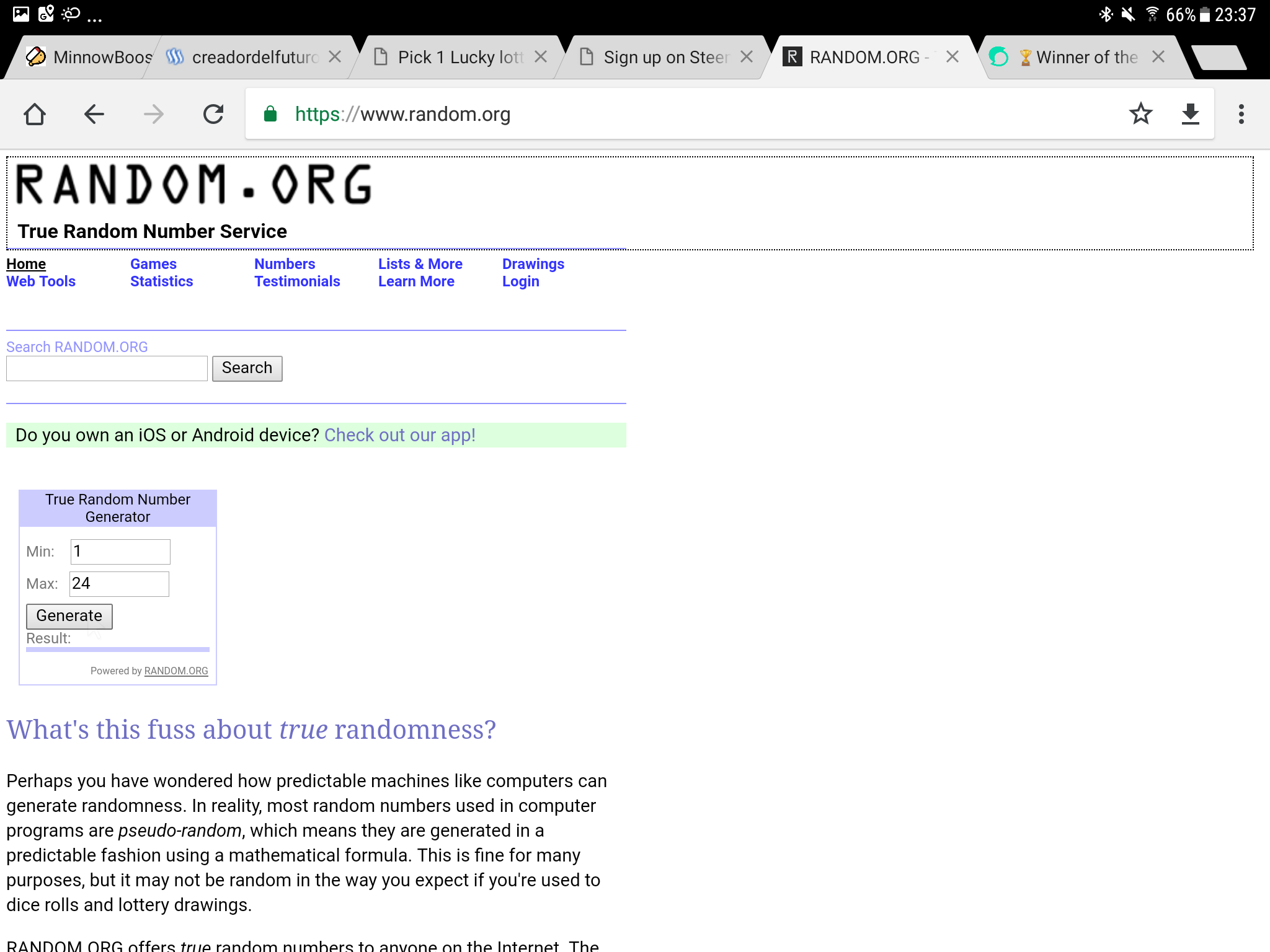 ---
The program instantly gave out a random number of 10.
---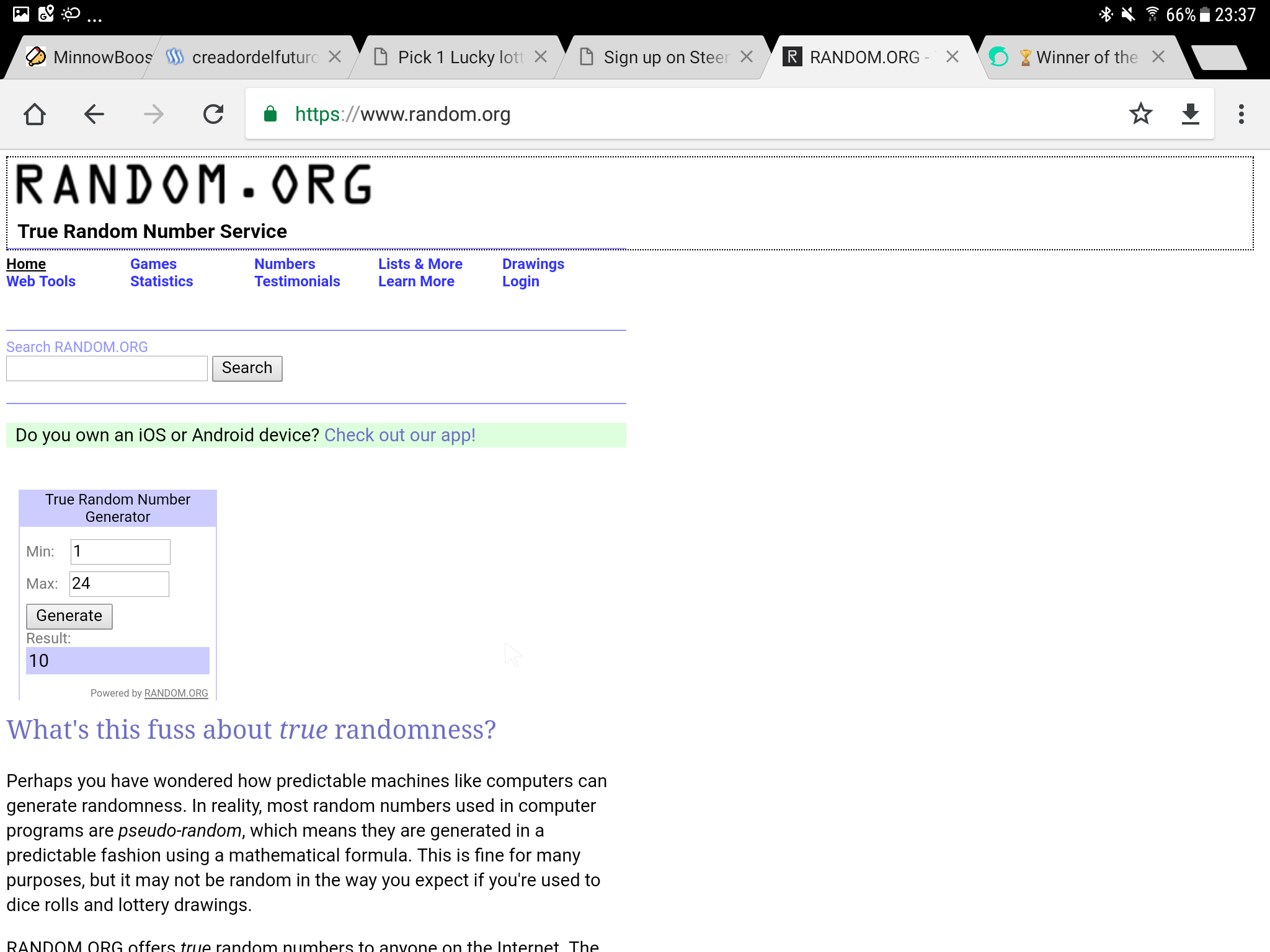 ---
Thus, today the most lucky among the participants was 😎🥁🥁🥁🥁🥁🥁🥁🥁
I will send him 10 sbd.
---
About the contest!
For those who joined us now, let us explain what is happening here.
This game was invented by me spontaneously for my friends. At the first stage I publish one of my original photos, which seems unusual or amusing to me, and I ask you to come up with a title for it. Anyone who wishes can offer his title in the comment field. This can be done only within 24 hours after the publication of the starting post. The next day I publish the second post with a full list of participants and their titles. The jury of the competition is the contestants themselves. The next 24 hours each participant who came up with the title must choose the best title from the list, excluding his own! They will choose the best title and will try their luck in the stimulating lottery.
The author of the best title takes the prize 10 sbd!The most lucky member of the jury also will receive 10 sbd .
This is a link to the contest!
By Happy! I'll be back very soon. See you!