Well, chalk one up to the good guys. Craigslist has just started sorting all of their seller ads with the option to choose only those who are willing to accept crypto! BOOM! That's great news for our industry.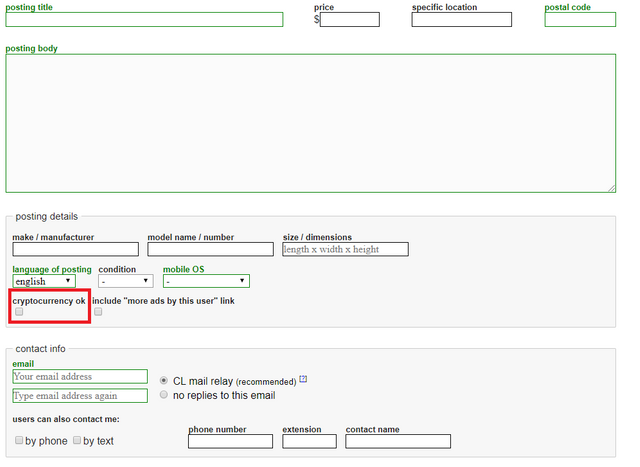 What happens when I check out cars in Boston?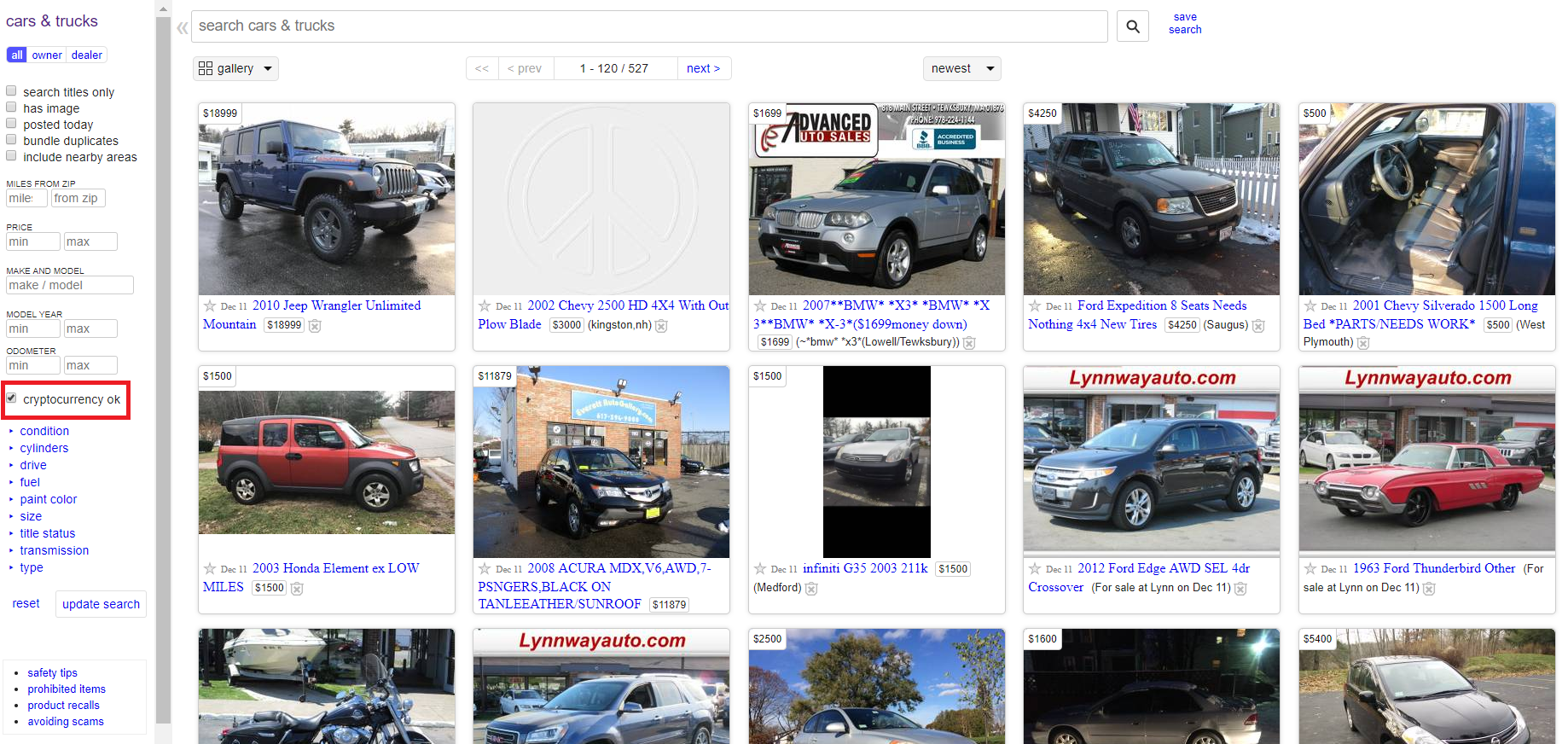 I'm pretty pleased by the list of options available and the number of people that are willing to accept crypto for their vehicle. I have some questions about how to fill out a transfer deed or something like that if I'm using crypto, but overall I'm stoked that I can pay with crypto as opposed to pay with fiat!
So, I went looking for more stuff. I'm a little nervous because things are a little sparse to start.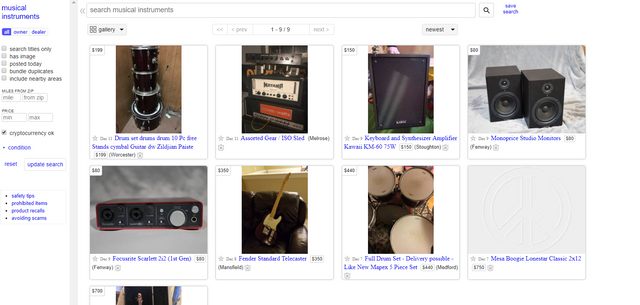 But then again this hasn't been going on for all that long. So, another way to look at this is things are looking healthy considering the business model is less than a week old.
ATV
I have a love of ATVs. One of the first days I took one out I rolled it down the slope of a ski mountain in NH. Took a lickin' and drove fine after a 6 flip roll. So, I checked that out too.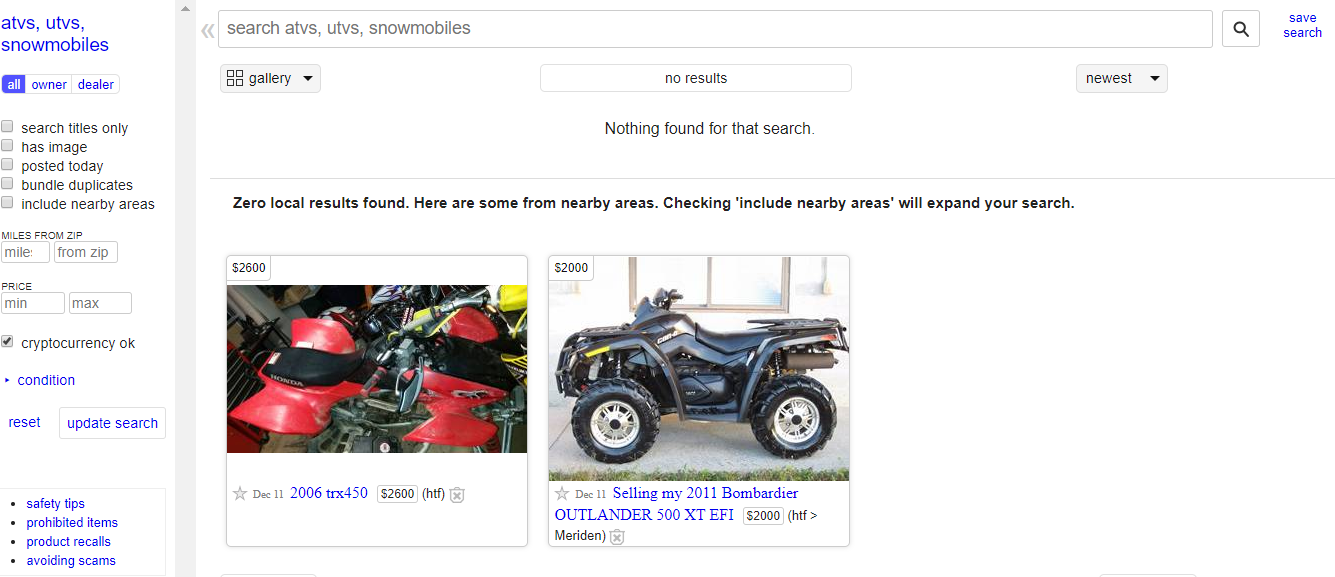 This one is looking pretty sparse actually. If you compare it to the main atv without crypto acceptance you can see there are 900+ entries vs 8 or so.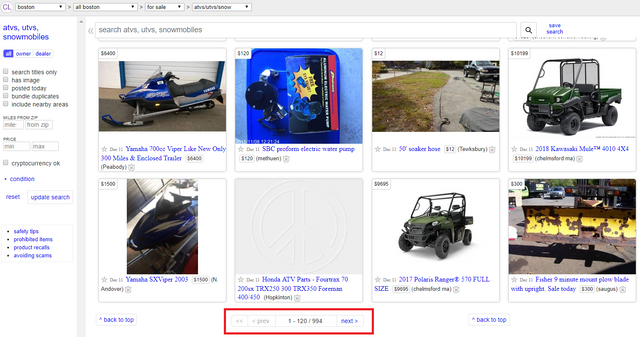 So, I assess we're off to a strong start. I'll check in on this in week or two and I hope to see more things listed.
I'm pretty excited about this development. Gizmodo is not
https://gizmodo.com/you-can-now-click-cryptocurrency-ok-on-craigslist-be-1821164380
These fuckers are clearly bad mouthing crypto. They go on to basically imply that we're all a bunch of shady bastards. I don't know how to overcome that. Wanting anonymity from the government doesn't necessarily make one a shady bastard. thinking the currency is going to drop in value relative to altcoins ins't necessarily a shady bastard. I mean, there are shady bastards in crypto, but there are in the terrestrial world... especially governments.
---
Image source was craigslist.com