CRAFTY ANNOUNCES EXCLUSIVE FUNCTIONALITY FOR STORES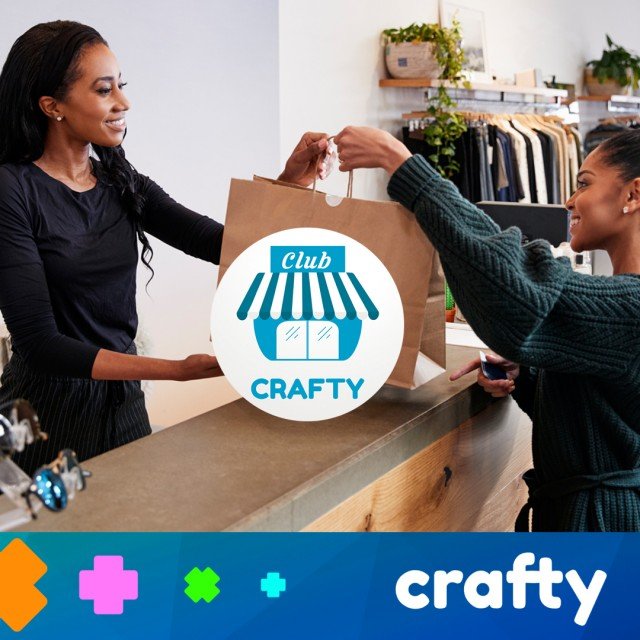 CRAFTY ANNOUNCES EXCLUSIVE FUNCTIONALITY FOR STORES
Campo Grande, Mato Grosso do Sul. - Wednesday, December 12, 2018 - Crafty launched a new version of its application that includes exclusive features for commercial establishments. Named Crafty Club for the end user, it is now possible to find not only service providers in the Crafty ecosystem but also stores (brick-and-mortar or virtual ones).
For the merchant to advertise his store to the thousands of users of the platform, just download the application Crafty Biz, available in Google Play and Apple Store, and register. Crafty Biz also provides a CRM for intelligent management of customer relationships, creation of personalized offers for different audiences, integrated POS module for sales control in a simple and fast way, and a chat for direct contact with the potential client. Everything integrated to the application and totally free.
About Crafty
Crafty is the only social networking service in the world that uses blockchain and augmented intelligence to revolutionize and decentralize business relationships between people and businesses through a tokenized ecosystem that register the degree of trust of user, the reputation, which is understood as value and currency.
---
CRAFTY ANUNCIA FUNCIONALIDADE EXCLUSIVA PARA LOJISTAS
Campo Grande, Mato Grosso do Sul. - Quarta-feira, 12 de dezembro de 2018 - O Crafty lançou no último dia 10 uma nova versão do seu aplicativo que inclui funcionalidades exclusivas para estabelecimentos comerciais. Com o nome de Crafty Club para o usuário final, agora é possível encontrar não apenas prestadores de serviços no ecossistema Crafty, mas também lojas (físicas ou virtuais).
Para o lojista divulgar sua loja aos milhares de usuários da plataforma, basta fazer o download do aplicativo Crafty Biz, disponível no Google Play e Apple Store, e realizar seu cadastro. O Crafty Biz disponibiliza ainda um CRM para gerenciamento inteligente do relacionamento com o cliente, criação de ofertas personalizadas para diversos públicos, módulo de PDV integrado para controle de vendas de maneira simples e rápida, e um chat para contato direto com o potencial cliente. Tudo integrado ao aplicativo e de forma totalmente gratuita.
Sobre o Crafty
O Crafty é o único serviço de rede social do mundo que utiliza blockchain e inteligência aumentada para revolucionar e descentralizar as relações comerciais entre pessoas e empresas através de um ecossistema tokenizado que registra o grau de confiança do usuário, a reputação, como valor e moeda.