Announcement – July 2019 (EN)
Hello community! :)
As this announcement is addressed to the supporters of our ICO, we assume that everyone has read and understood all terms previously described as well as our White Paper which we will refer to below.
Our course in Crafty, which is the evolution of our MVP Diaríssima, has been briefly described in our whitepaper and the steps detailed in the roadmap. The interesting thing is that the dynamics of this technological world that we live in, force us to make constant adjustments to keep us on the path of constant evolution. We are innovative, daring and do not strictly stick to the roadmap but rather deliver the best to our network.
1. White Paper Improvement
Proof of this improvement was the creation of the Crafty Club. When accessing the Crafty and Crafty Pro mobile apps, note that there are a "Lojas (Stores)" tab, where you can find hundreds of registered stores and a lot of offers, bonuses and discounts exclusively for our users.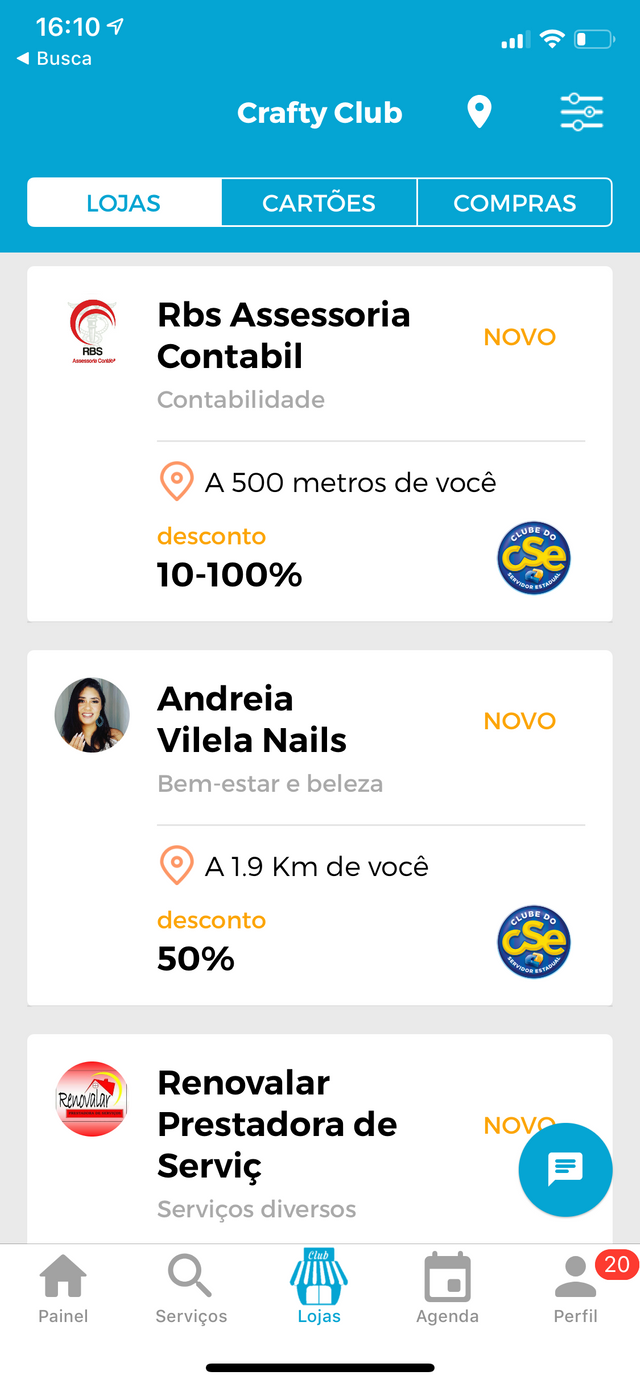 Within this tab, there is also a subdivision called "Cartões (Cards)", which are loyalty cards. Businesses can create your own virtual loyalty card and Crafty' users have all their "stamps" of all stores gathered there, all in our platform. What about who doesn't have Crafty installed? This person receives a notification via WhatsApp with the invitation link to download the app, and as soon as he does, that stamp will be stored there for him as it has been linked to his national ID. And so, we are gaining new users and increasing our network.
Who has had dozens of these cards? You always goes to the same store but does not always carry the paper/plastic loyalty cards and ends up accumulating several cards of the same place, sometimes to avoid wasting or to know that we are going to lose, we end up leaving aside and refusing these benefits. Not anymore. Simply inform your national ID to the attendant and all your cards/stamps will be there, for the entire period of its validity.
"Super cool! aannndd?" NETWORK! I have an app, which until then I only could find service providers or could offer my services there, which there are already over 110 professions, but this is a matter for later, we will get there. Getting back, it's a two-way road, but what if we can add more "nodes" into those tracks? Businesses has seen us and wanted to participate, and the best, offering benefits, so be welcome!
The more interaction the better. You buy from me, I provide you a service, you buy from him, he earns a stamp, John asks for a proposal for Beto, Mary praises Lary, Michael evaluates me and so we create interactions and build a real ecosystem. I challenge you, Brazilian supporter, every time you get in a place and this place offers you a paper/plastic loyalty card, offers him Crafty to manage his clients and stop wasting/spending with little paper cards and stamps. Make it easier for you, make it easier for him, one more node on the network and a handful of people for our ecosystem. Not cool? So, let's be the largest network in the world.
To manage all this was necessary to create a new platform, Crafty Biz, new iOS and Android apps, new database, new structure, all new. Crafty Biz was released in December 2018.
Businesses should download this new app to work through it. There are several functionalities in Biz, such as: Customers interaction via chat, for ordering or questioning; a mini point-of-sale (POS) integrated with product registration and sales realization and a CRM that links customers to the stores with future possibility of interaction to promote sales, products, launches, events, all segmented by age, gender, profile and so on. Crafty Club / Biz was not foreseen in our roadmap and was successfully deployed, available to all Brazilian territory after months of ideas, planning, discussions, development and a lot of shoe soles spent on the streets, listening and learning.
As a result of all this effort, in Q4 2018, we closed a partnership with the City Hall of Campo Grande - MS, through the Commercial Association of Campo Grande - MS, which all public servants and their dependents have access to differentiated benefits on our platforms, which are a total of 100 thousand people.
2. New Features in mobile App
We continuously monitor UX features and functionalities of our platforms, in Q1 2019 we have redesigned our apps to deliver a better experience to our users. Everything is much more visible, modern and faster.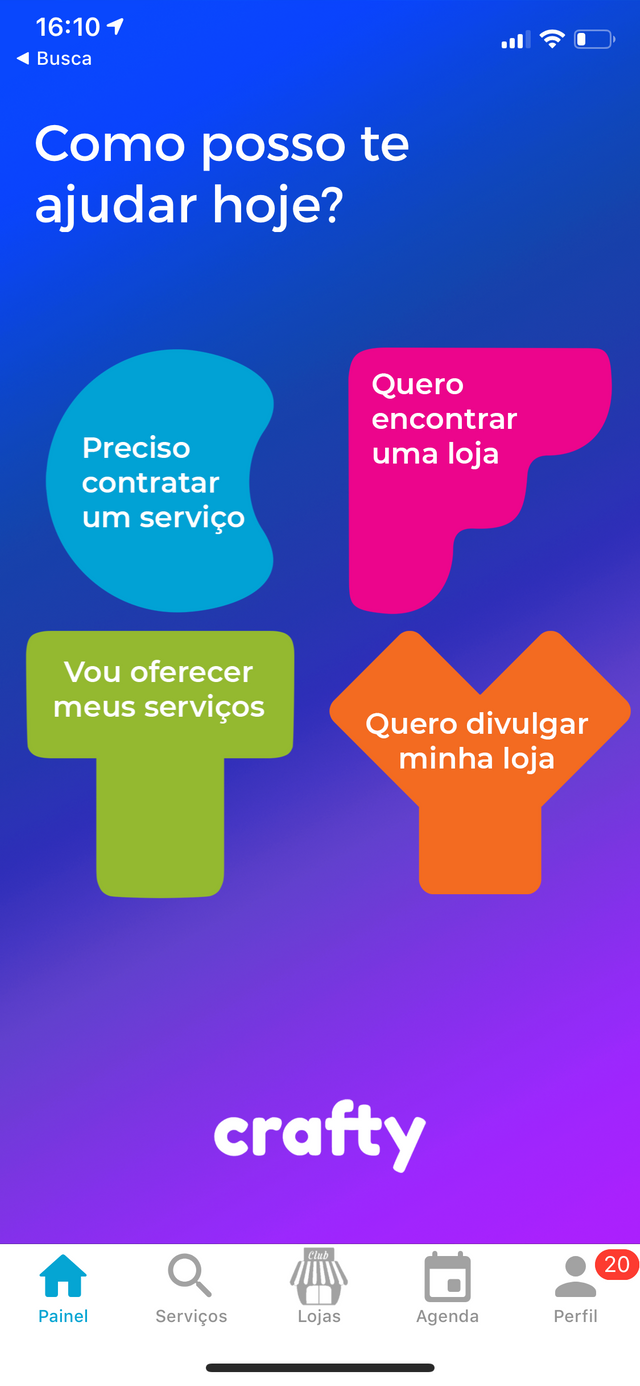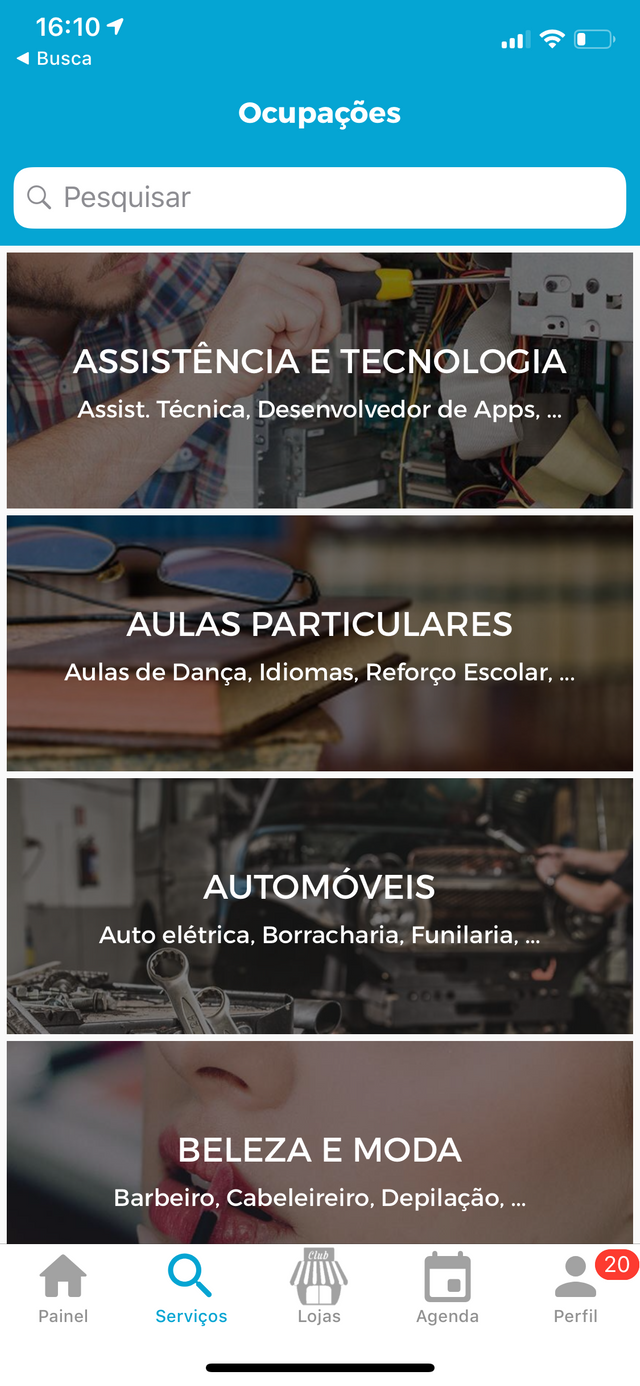 Listening to our users we also implemented the "Quick Search (Busca Rápida)", which as the name suggests is: "Wow, my toilet has clogged! My bathroom is going to flood, I need to fix this right NOW! " Situations like this happens, don't they?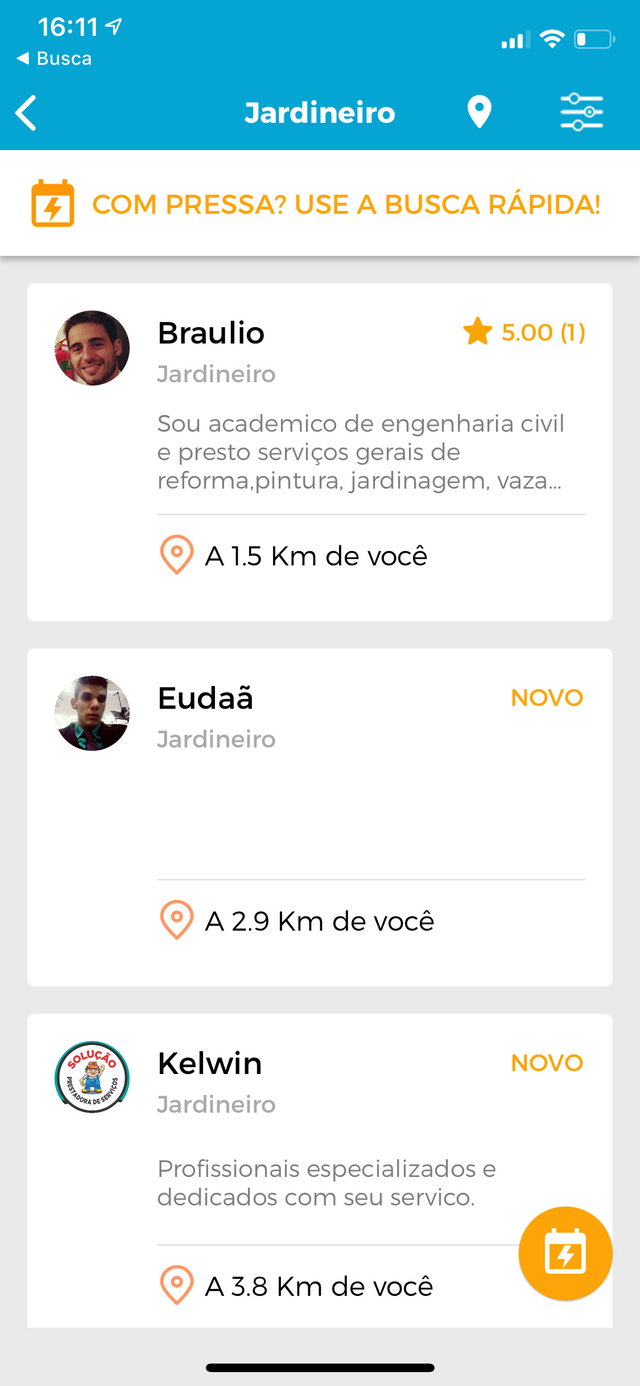 When we are in a hurry we don't want to, much less we can wait, then just access the desired craft and click on "Quick Search". The system then asks you to describe what happened and then we will send your request to all the professionals close to you. Then just wait until proposals begin to arrive and you can negotiate via chat with the service provider. This was also a feature implemented.
Just for information, did you know that Crafty, Crafty Pro and Crafty Biz applications on Android and iOS platforms had exactly 76 versions released in just over a year? Yeah! We are extremely concerned with security, stability and bringing the best to our users.
3. Coverage of the Platform
A good platform for hiring and providing services should have available professionals and, in addition to other factors, should also always have more professions available, right?
Following our roadmap, the insertion of new professions to the platform remained constant, according to the necessities and the development of the ecosystem.
When we launched Crafty in May of 2018, we started from only one profession, the daily workers self-employed household cleaner, which was exclusively attended in our MVP, for 30 professions at one time. A challenge, of course, but it was a success. As of August 2018, we increased the range to 40 professions, two months later, in October, we passed 50 professions attended and in sequence 75, reached in November 2018. Our greatest leap happened in May 2019, where we reached 115 professions! A milestone.
And with that we have reached a total of over 50,000 downloads and 26,000 users on our platform in more than 460 cities throughout Brazil.
What we are most proud of is opening the app and seeing professionals in all professions, especially in São Paulo, its neighborhoods and Campo Grande - MS, where the disclosure was broader. And the best, getting proposal requests and work orders, generating income.
You can follow the cities where we have presence, in real time, just accessing this link.
4. Media and Satisfaction
Since before the launch of the platform, we have made public advertising via Google Ads for the whole country and for reasons of optimization of resources, we have made in Campo Grande - MS broad publicity campaigns in radio (CBN) and television (SBT) with good return, different campaigns for different publics. Our numbers have increased substantially and our name has come to be commented and noticed in the most diverse places of society.
We are frequent users of disruptive technologies. Practice What You Preach, right? The most present in our day to day are still the technologies of urban mobility, which we use here at least twice a day. The cool thing is to get to know people, their stories and how they have been impacted by technology.
The explosion of good feelings comes when the discussion, guided by the driver, turns to the "Cráfiti" and his friends and acquaintances who are registered in the platform already providing services. What most people still can not understand is, "How is it free?", "It cannot be!". And so we are always explaining and breaking paradigms.
5. Reputation in Blockchain
Always committed to transparency and innovation, in January of this year we launched the registration feature of our users' reputation in Blockchain! Through a partnership with the Hash Institute, all reviews, made and received, and even their answers are stored in a perpetual and immutable way and are accessible through the Internet to anyone simply by accessing the Reputation Explorer.
6. The best comes now!
One of the biggest news that has happened since the launch of Crafty is about to materialize! We've already talked about constant adaptation right up there, right? So we are about to take another step towards the evolution of our ecosystem. And everything started from this enterview..
It has come to our team that the current Brazilian government was willing to "open" the APIs of the SINE - Sistema Nacional de Emprego - National Employment System so that companies, initially, of labor intermediation could increase their areas of operation and help to improve the rates of success of professional relocation of the unemployed, accessing the professional' résumé of the professionals in a integrated way with the federal government.
Thus, we began our journey immediately in January of this year and after being duly approved in the accreditation process, in May we signed the agreement regarding Resolution n. 826 / CODEFAT, dated March 26, 2019 with the Cabinet of Economy.

"Okay, but... what does that mean?" This means that after the completion of the integration of our platform with Open Sine we will be the first brazilian startup to bring into the platform and strengthen the employability of the more than 13 million unemployed.
After the integration, the clients will find in addition to the autonomous workers all the professionals registered in SINE available for full-time contracting, all around Brazil. This possibility also makes our startup more attractive to investors as our reach becomes unlimited! The integration is scheduled to be completed within 45 days.
This information can be verified by contacting the Cabinet of Economy CGSINE / SEMP / SPPE / SEPEC at (+5561) 2031-6684 or via [email protected]
7. CFTY Tokens
As described in our White Paper, our strategy for mass adoption of the CFTY utility token is being developed. Since last year, with each evaluation provided, as a reward a CFTY token is distributed, that is stored in the local wallet in the application. Soon the CFTY token will also be available to the millions of unemployed and their contractors from actions within the platform and so we are creating the ecosystem for the circulation and economy of the tokens.
Our wish is that the token become independent of speculation but rather has its perception of value through use in our ecosystem, hence the need to create the conditions for that to happen.
8. Accountability
This announcement is directed to the entire Crafty community and to the supporters of our ICO who, even knowing the risks involved, have believed and continue to stand by us on our journey.
More than a year has passed since our ICO and it is worth remembering here some points that have influenced a lot in this process. Our ICO was held in a transition period, from the end of a Bull Market cycle to the worst Bear Market that the crypto market has ever seen. There have been others but not with as many participants involved as this.
From the euphoria of "When Lambo?" to the deepest frustrations. The Ethereum exchange rate dropped from 1,200 USD to less than 500 USD, Bitcoin depreciating near its historical top, around 18,000 USD, to something around 7,000 / 8,000 USD, all happening within our period of advertising and crowdfunding.
We believe and it was remarkable that, unfortunately, this market sentiment substantially influenced the result of our crowdfunding.
We had repercussion both nationally and internationally in articles and publications, sponsored and organic, in the main media channels such as: INC, Coin Telegraph, Crypto Coin News, The Merkle, among many others, and national as: Globo News, Empíricus, StartSe , Epaminondas and many others.
It was days and nights of adrenaline, a bombing of people, questions, interviews, conferences and every day a new bombing, we were one of the very first Brazilian initiatives to dare in such a process.
We believed we had made good on our strategies, we had supporters in more than 55 countries! Fantastic! But the amount collected was far of expected, far from completing our first cap stage described in our White Paper. Costs were not falling like the rate of cryptos. On the contrary, everything related to ICO was at very high prices, based on Bull Market and FOMO, no negotiation.
Without mentioning the restriction of Google, Facebook and Mailchimp to advertise ICOs happening during our ICO and not counting here the constant attempts of scams that we received every day.
We had to select markets but we could not limit, and as you noticed we had teams to meet only the demand of Telegram PT_BR and EN, 24 X 7, the whole world was talking to us.
Even with keen eyes and sharp pencils, a lot of calculations and planning, the costs were high and the entire funding, for all of the reasons mentioned above, basically covered the costs of realizing our ICO.
From the beginning we were clear that we wouldn't have Softcap, because the project was already in progress and independent of the funding, we would not stop. What would differentiate the speed and expression of our expansion were determined by the cap stages. However, even with the results being as described above the partners still continuously invest in the operation and we are not stopped, much less accommodated. Even stating that without completing the first stage we would be present only in selected markets in Brazil, our platform is available for all Brazil.
9. A New Moment
Now, more than a year after our ICO, with the complete evolution of the Diaríssima held, the Crafty in full operation, more than 110 professions, partnerships signed and others firming, we are ready for a new moment. A moment of expansion, breaking barriers and mainly borders. We already have contacts made in other countries like Chile and Portugal and in order to successfully take this step it is necessary that other players comes on our side of the game. We are preparing for outside investments, which will make us grow, strengthen our ecosystem, break down borders and positively impact people's lives.
10. Stay Tuned!
With this release we hope to have elucidated the general doubts and uncertainties about the project. We are working hard and nothing has changed. Bear Markets happens and will always happen, in all kinds of known markets, those who are not prepared will not be safe to see the next Bull Market. Many companies carried out ICOs of projects that did not even exists or simple ideas, teams without experience or skills, many companies were only of facade and see how they were decimated. Crafty is here fulfilling that promised, not only looking at what is on paper, but worrying about delivering more and better with eyes and ears wide open to opportunities.
Follow our journey following our social media Instagram and Facebook.
Again, our sincere thanks to all who are here on board with us and THANK YOU for your support!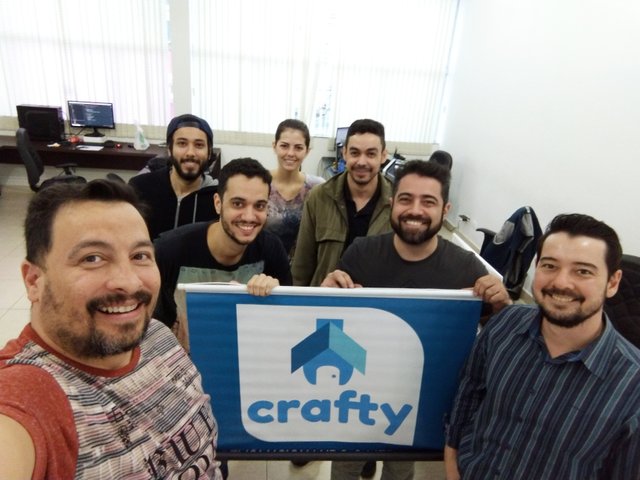 Reinaldo Silva - Crafty CEO & co-founder
Crafty Brasil Soluções Tecnológicas Ltda.
CNPJ: 25.076.424/0001-60