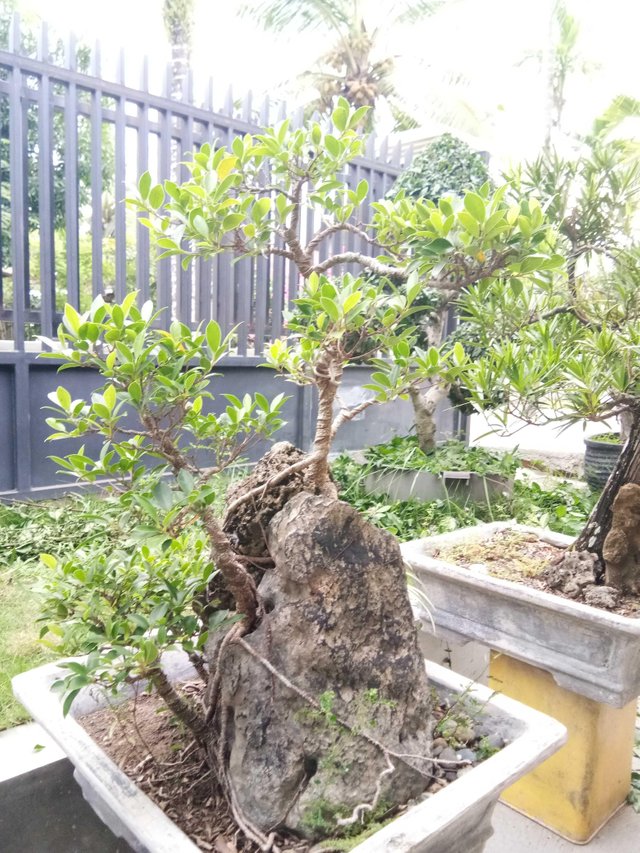 Assalammualaikum Friends of steemian all this time I will expose one of my friends who diligently takes care of bonsai flowers ...
Assalammualaikum Sahabat steemian semua kali ini saya akan mengekpose salah seorang teman saya yang rajin merawat bunga bongsai...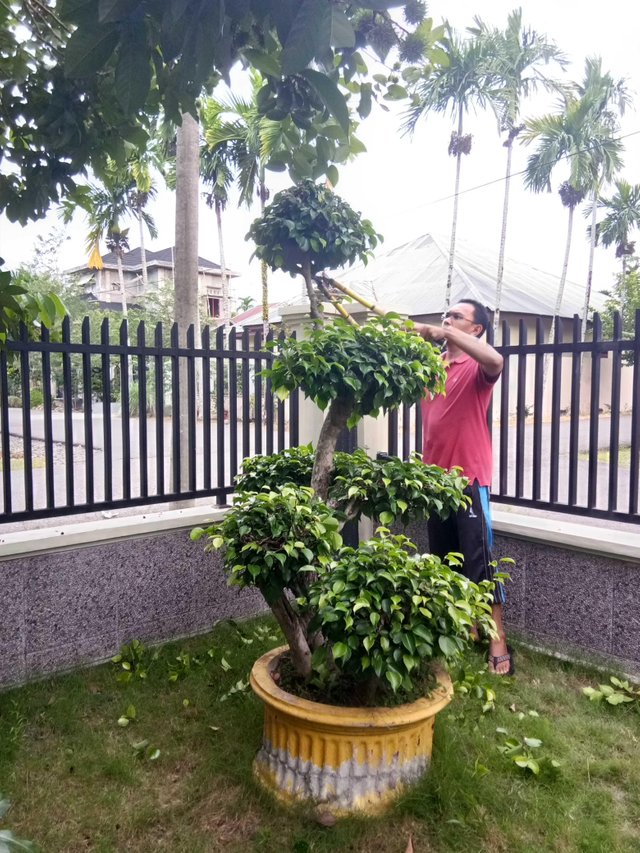 Previously, I introduced the name of the school first, while the routine work was as a boss at one of the coffee shops in my place of residence.
Sebelumnya saya perkenalkan dulu namanya muzakkir adapun pekerjaan beliau yang rutin adalah sebagai toke di salah satu warung kopi di tempat saya domisili.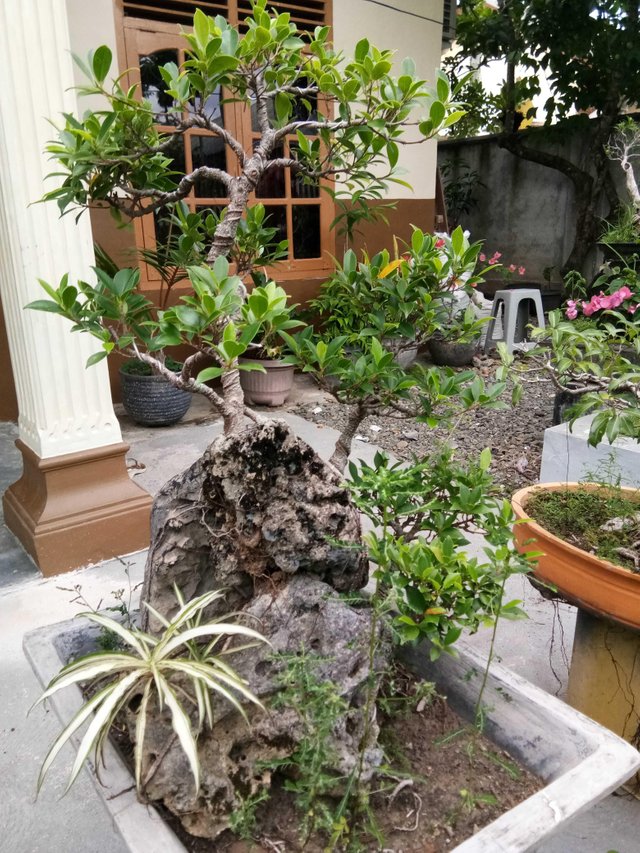 He always does the work of caring for bonsai every Sunday because the week is a holiday for him in taking care of the coffee shop.
Pekerjaan merawat bongsai ini selalu beliau lakukan setiap hari minggu karena minggu merupakan hari libur bagi beliau dalam mengurusi warung kopi.
The job of handling bonsai flowers is not an easy job but it is also not difficult, as long as perseverance in caring such as watering and always maintaining the level of soil fertility, then the bonsai will grow and develop, then when cutting certainly needs art and beauty in shaping the flower so it becomes attractive when we look.
Pekerjaan mengurusi bunga bongsai bukanlah pekerjaan yang gampang namun tidak sulit juga asalkan kegigihan dalam merawat seperti menyiram dan selalu menjaga tingkat kesuburan tanah maka barulah bongsai tersebut akan tumbuh dsn berkembang, kemudian pada saat memangkas tentunya perlu seni dan keindahan dalam membentuk bunga tersebut sehingga menjadi menarik saat kita pandang.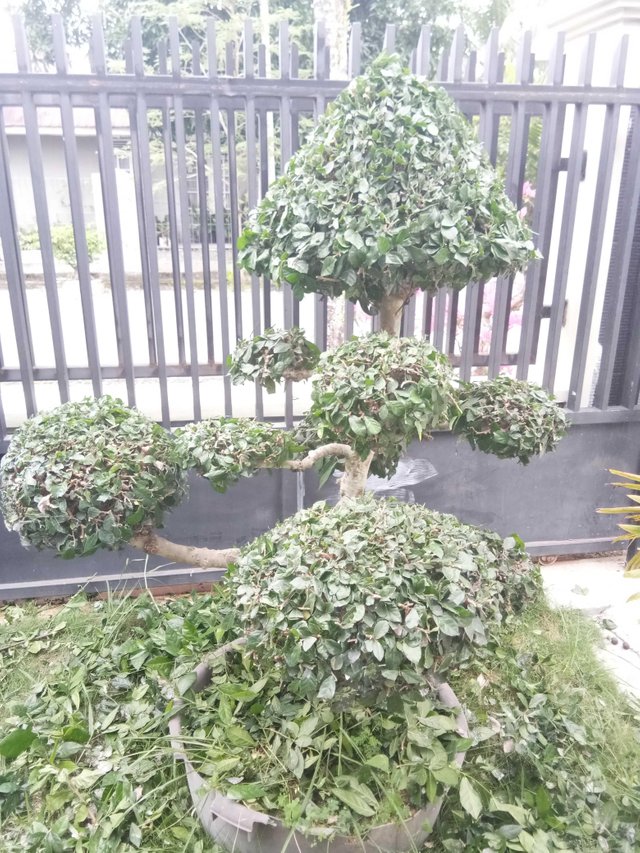 This is a photo of bonsai flowers that have been pruned and of course the results are very beautiful, even though if we pay attention to this flower is just an ordinary plant that grows in the forest and is very easy to find, but if it has been treated and maintained this price can reach millions of rupiah.
Ini adalah foto bunga bongsai yang sudah dipangkas dan tentunya hasilnya sangatlah indah, padahal kalau kita perhatikan bunga ini adalah hanya tanaman biasa yang banyak tumbuh di hutan dan sangatlah mudah kita temukan, namun jika sudah dirawat dan dipelihara begini harganya bisa mencapai jutaan rupiah.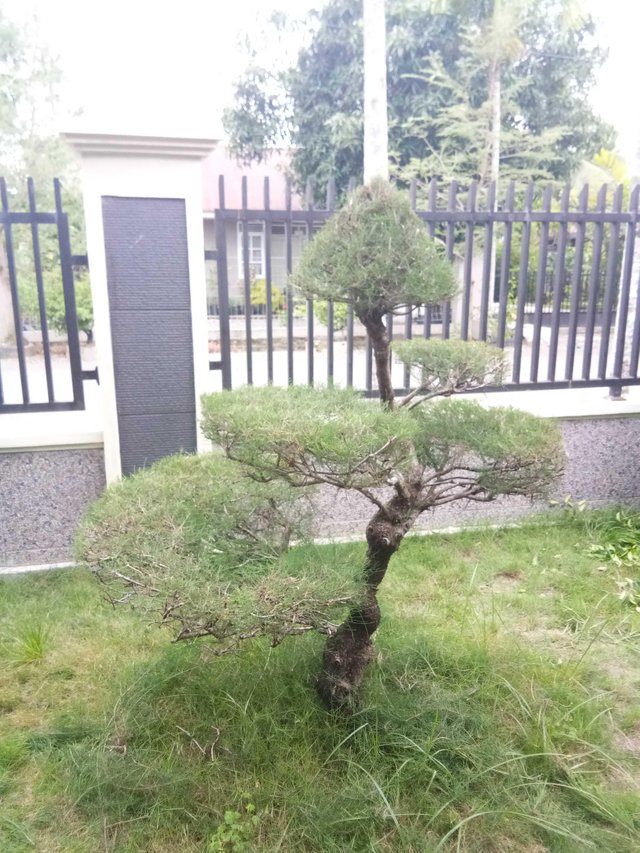 How are your friends interested in cultivating bonsai ...? Please try because the benefits are very satisfying if you are reliable in forming and caring for them.
Bagaimana teman-teman apakah kalian berminat untuk membudidayakan bongsai...? Silahkan saja karena keuntungannya sangatlah memuaskan jika kalian handal dalam membentuk dan merawatnya.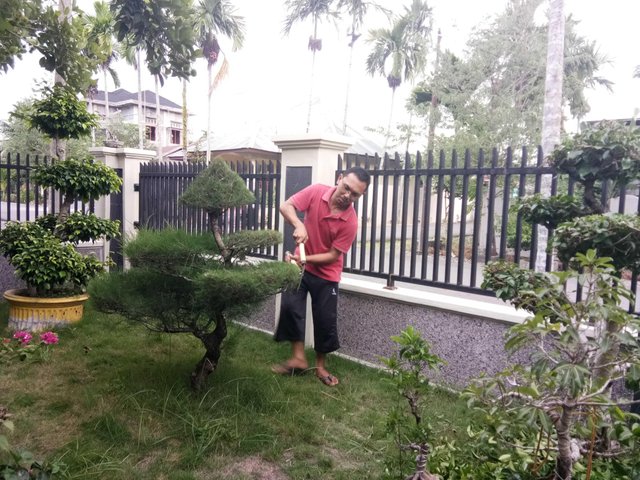 So and thank you for a nice day and interested in trying it ..
Wassalam
Sekian dan terimakasih semoga hari anda menyenangkan dan tertarik untuk mencobanya..
Wassalam