I recently went to the store to look for some Valentine's Day decorations. I had this idea to find some different shaped boxes and decorate them. These boxes are great for storing jewelry or other small items. I looked for items to add on the boxes and came across some hearts and glass beads. It was really fun to add these on to the boxes! These decorative boxes are easy to make and look great on any table in your home! It will help put you in the mood for Valentine's Day! The aisles in the store had plenty of Valentine's Day items such as stickers, stuffed animals, boxes of candy, hearts, paper goods, balloons, decorative towels, headbands, glasses, jewelry, party favors, small boxes and others.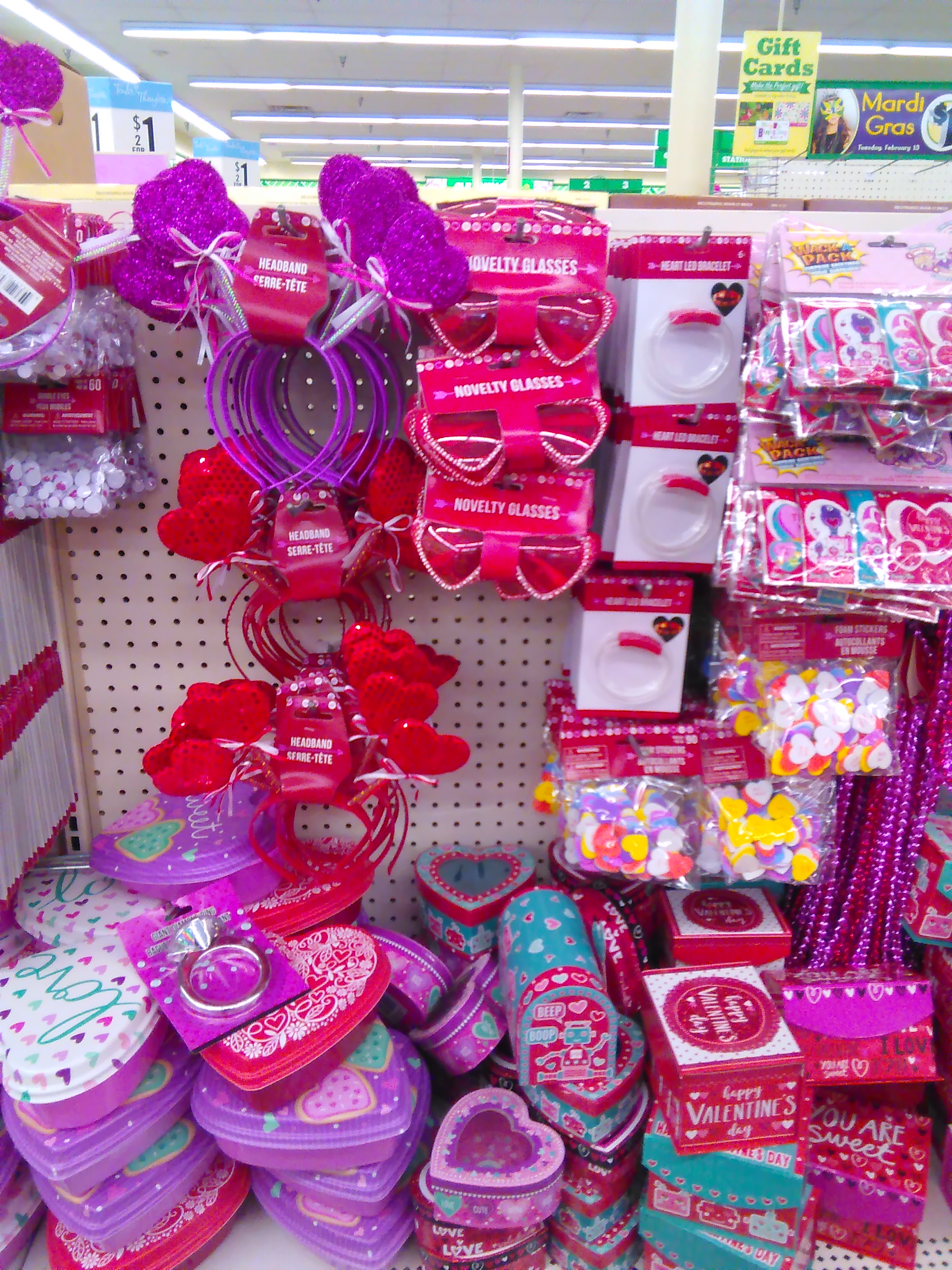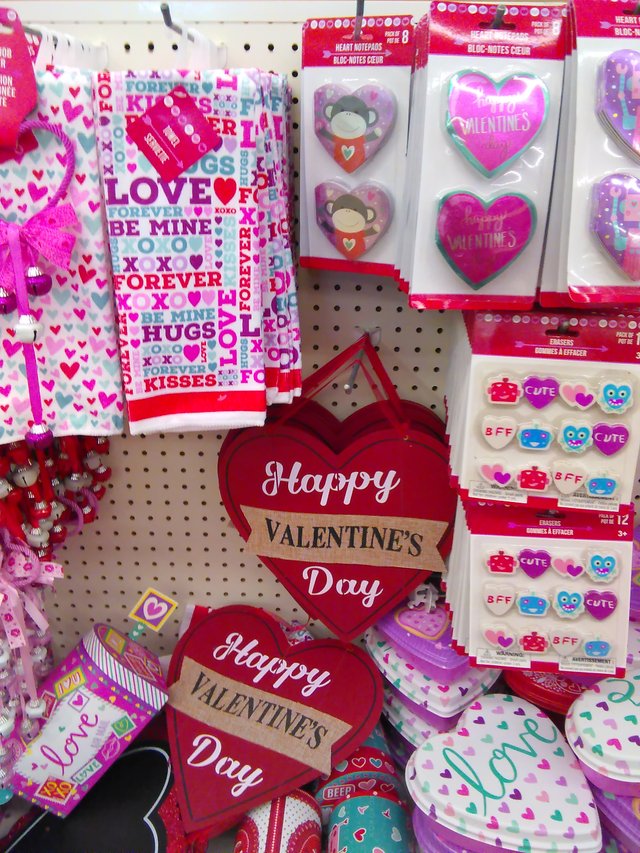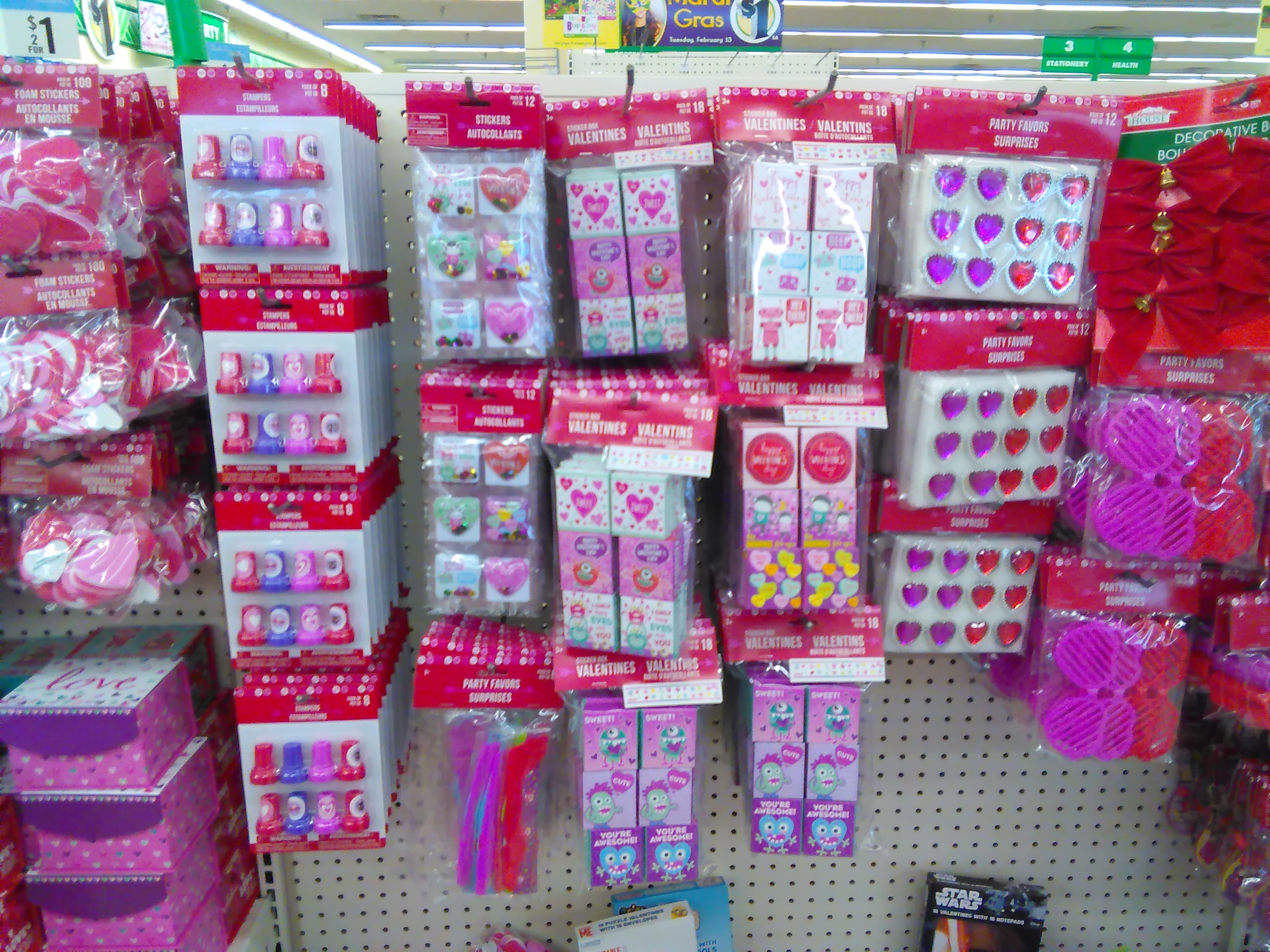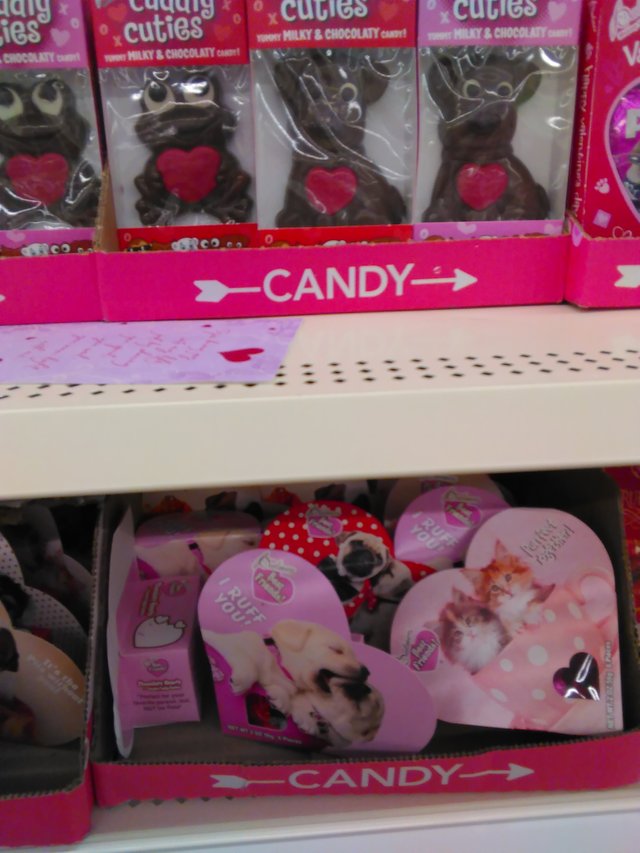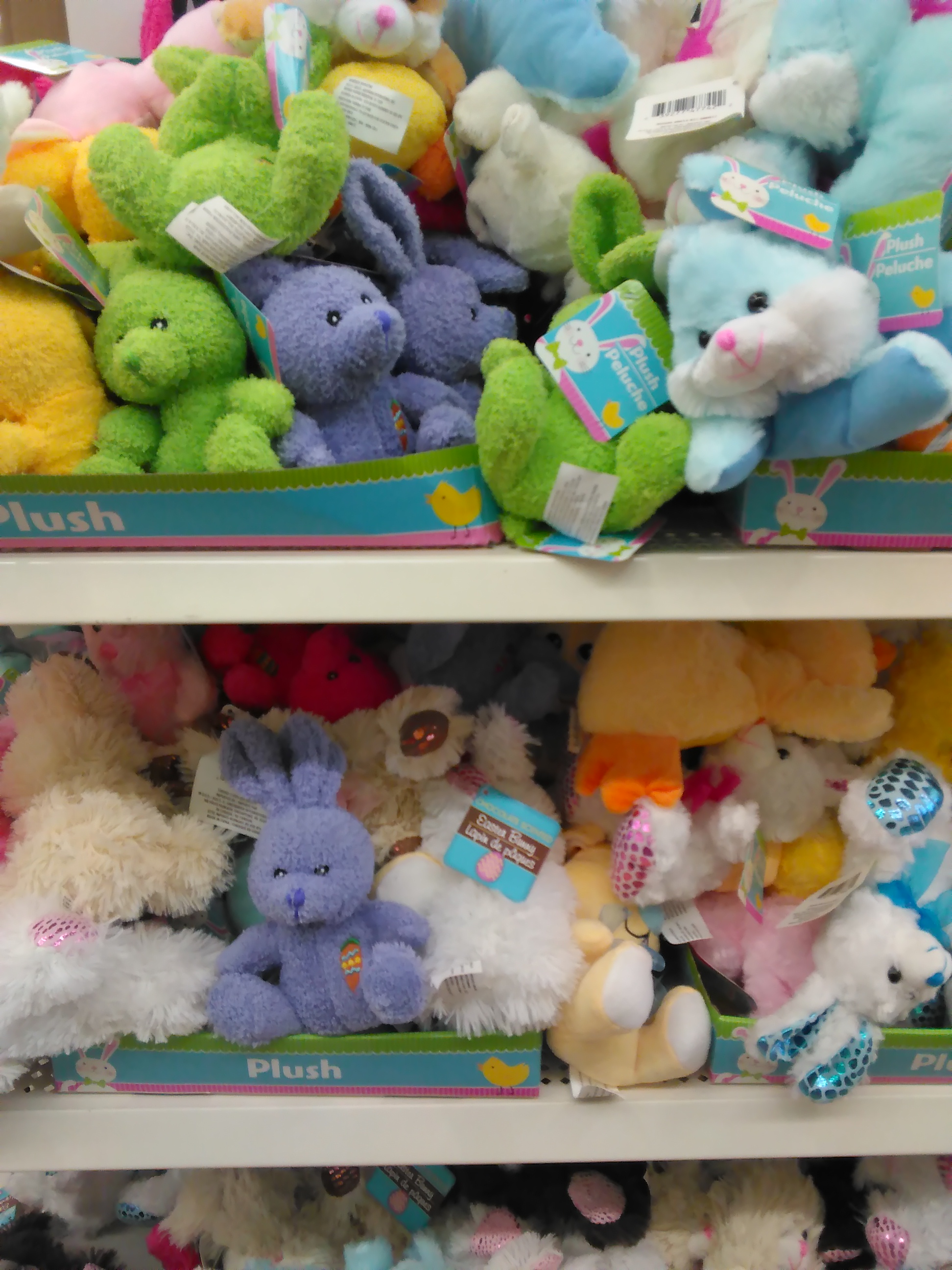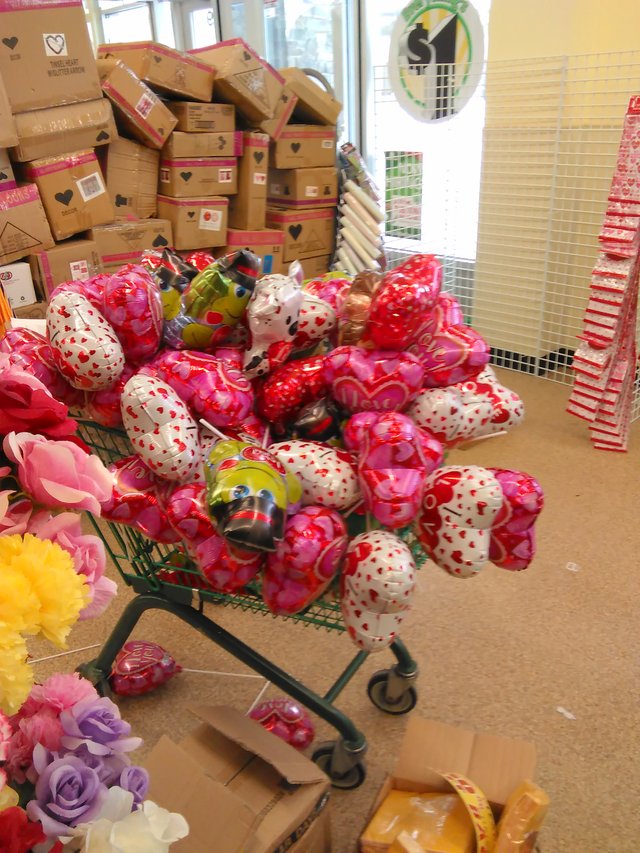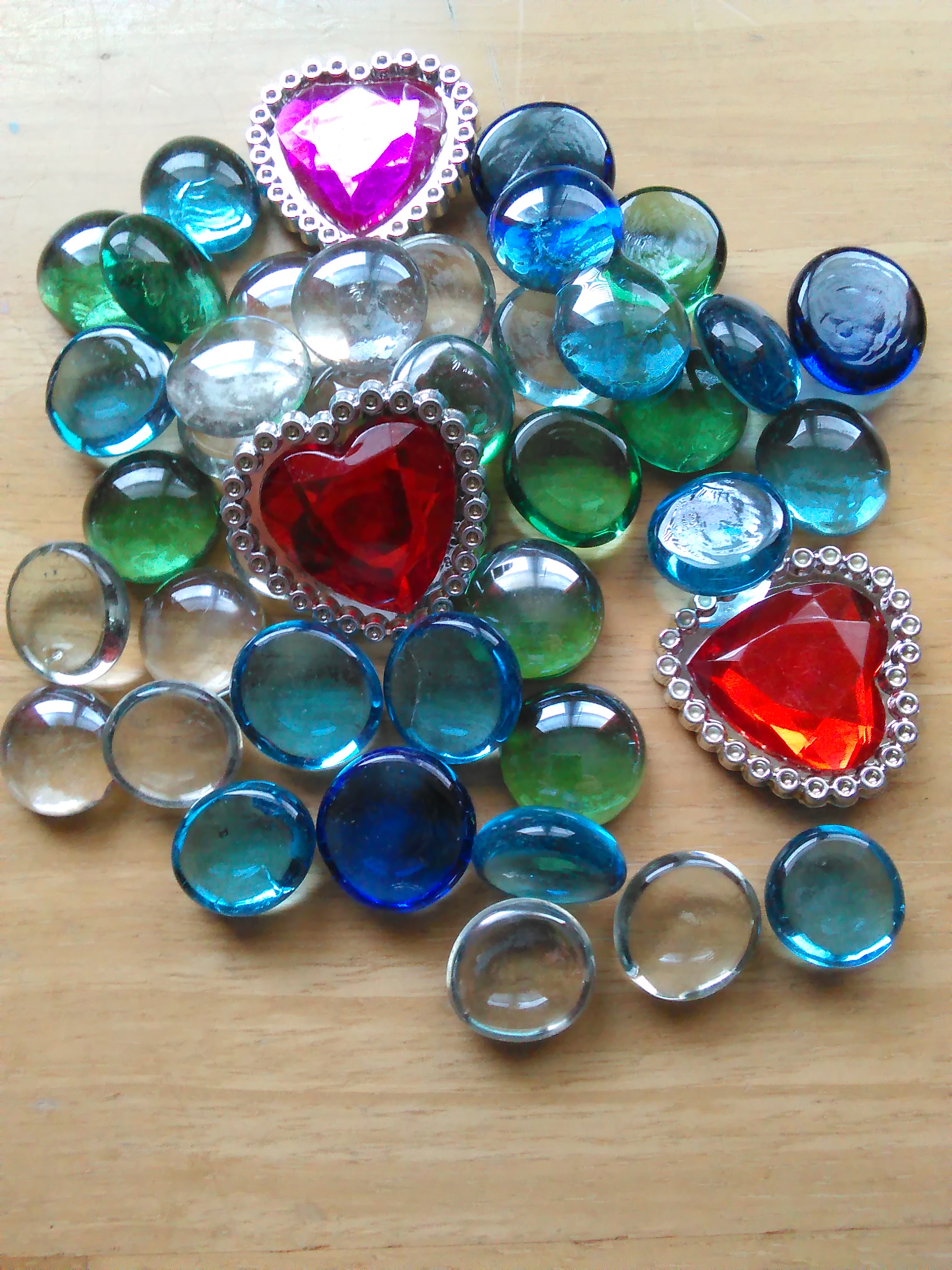 I used these beautiful red and pink hearts, blue, green and clear glass beads to glue on the boxes.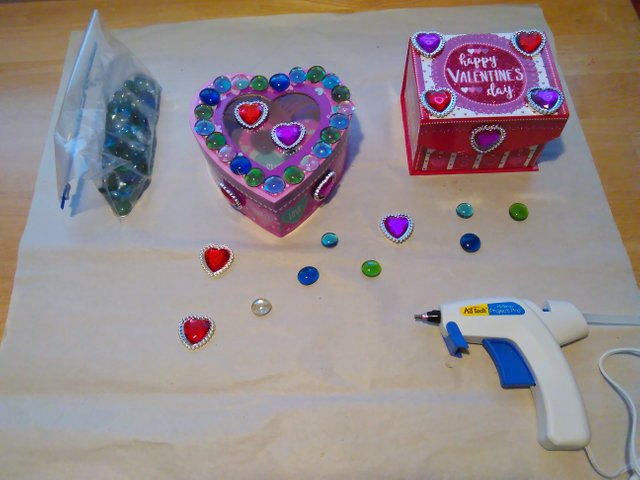 I used a glue gun to glue the decorations on to the boxes.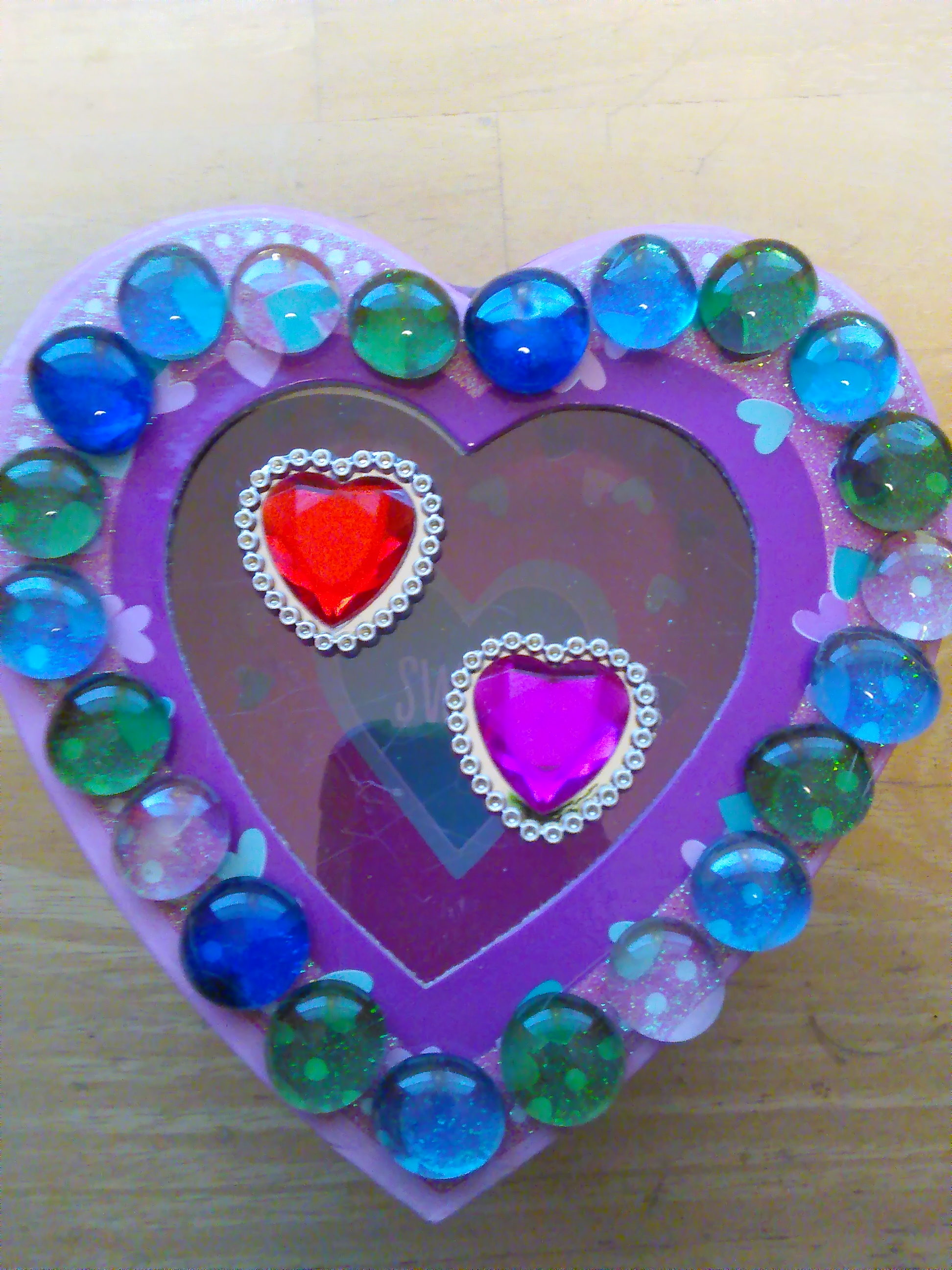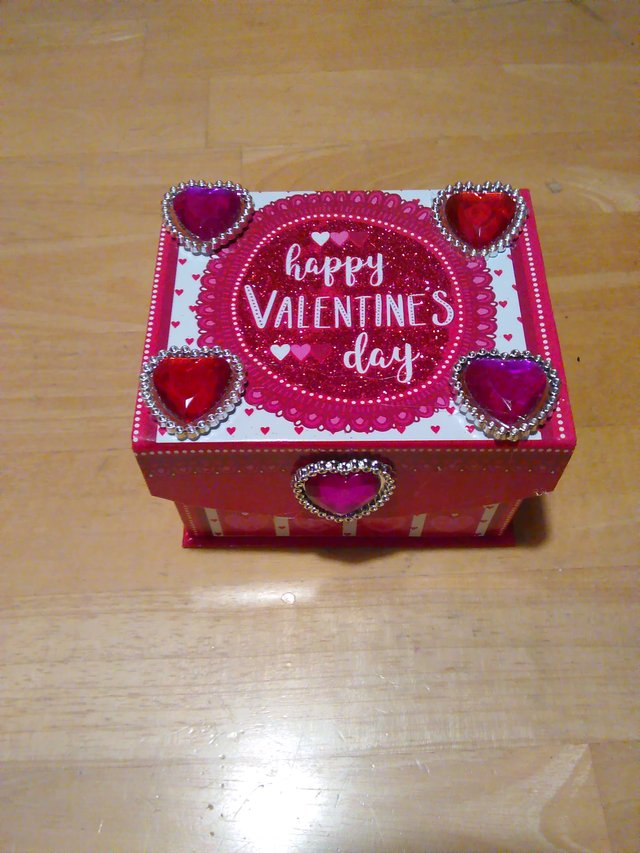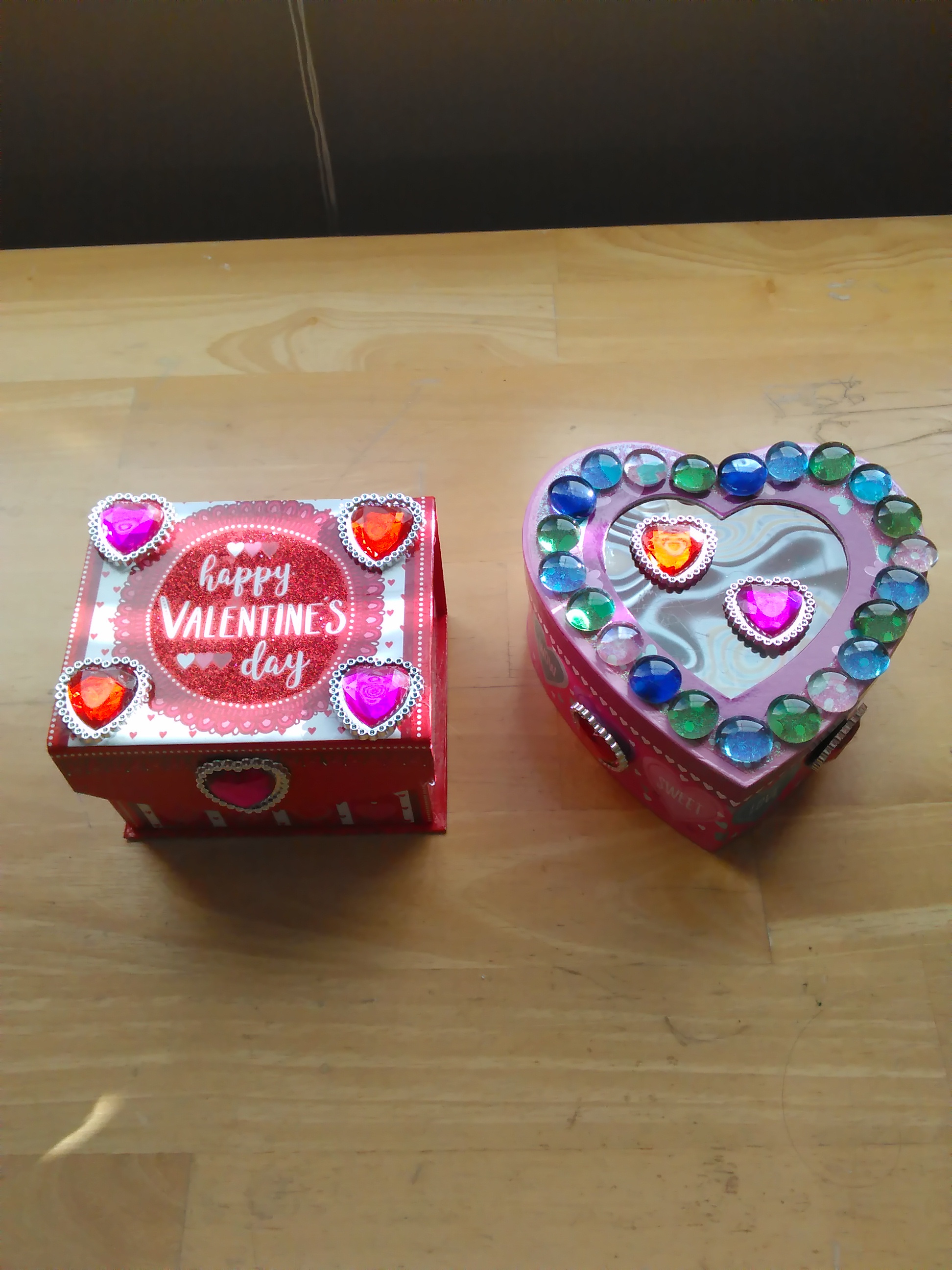 I loved just browsing the aisles and then picking out the decorations and boxes. There were so many items to choose from! It was fun and easy to decorate the boxes. Have a Happy Valentine's Day!