MORE THAN A HOBBY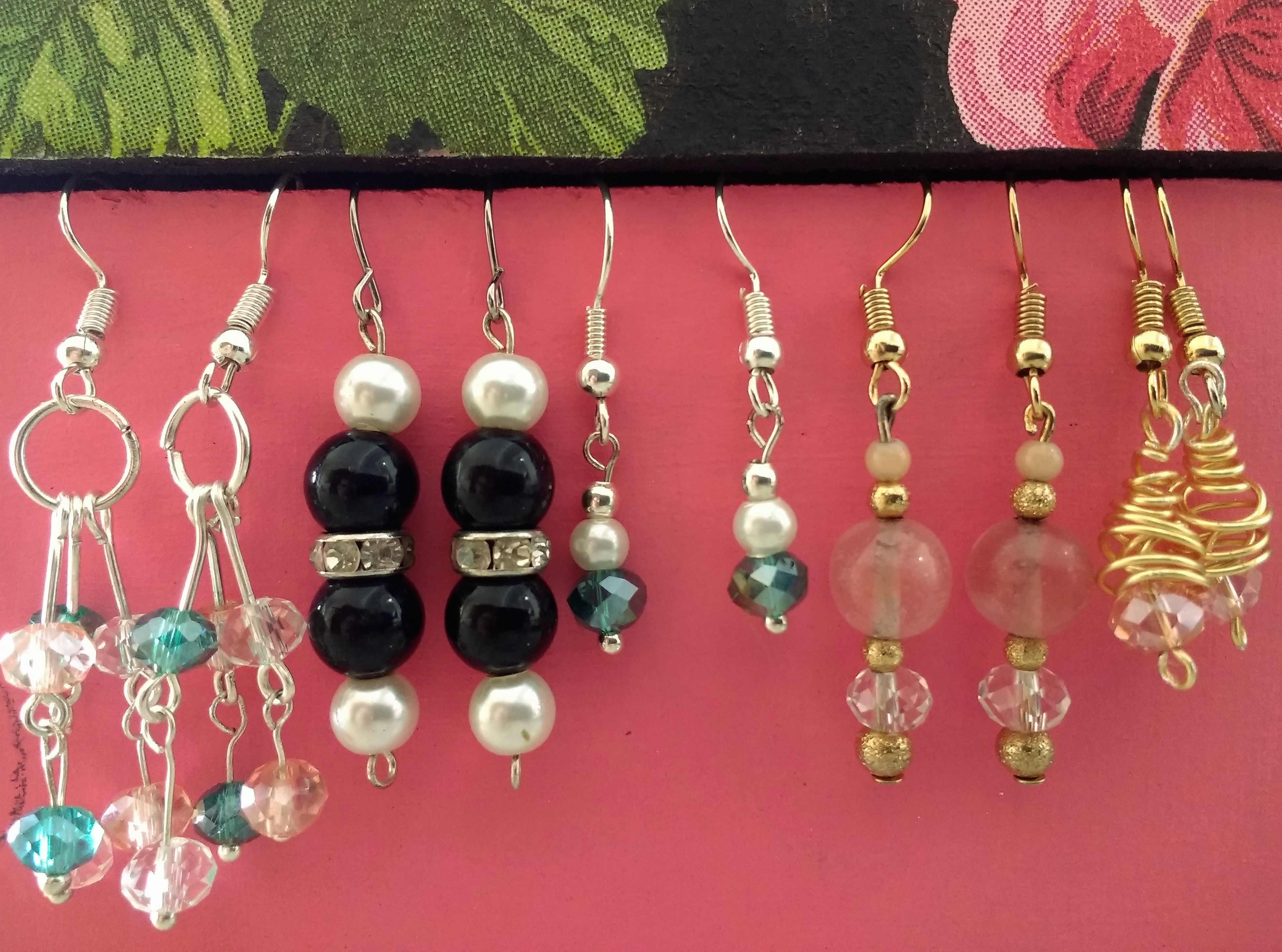 I am now retired and the word "retired" makes me ill. I never wanted to be one of those people who flop down on the couch to watch soap operas all day. Perish the thought! Luckily, my love for handcrafts and computers are working in my favor. Change is good! I've always embraced change. To me change means evolving, moving on, learning new things, the opportunity to meet and possibly help others. So exciting!
But I digress... this little post is merely about showing off the few little jewelry pieces I have made and have recently listed on Amazon Handmade (free for one year!). So far, I have only listed 3 items because I'm waiting on something called Product ID Exemption for the t-shirts, mugs, leggins, and other items they are allowing me to sell along with my handcrafted items. Talk about a complicated website! Yay!! I feel like they should award me a degree after I've learned it all. LOL. Even with all its complexities, I'm grateful for the opportunity to sell at Amazon. I did my homework...it is THE PLATFORM to be in. Everything else pales in comparison with Amazon's 24/7 traffic of potential buyers. So...onward and upwards. The sweet customer service kids are probably ready to throttle me with my newbie questions, but that's the breaks.
This is my "big shop" (dinning room table). My dear husband surprised me one day with a "fancy" took-kit and magnifying lamp. I hope everyone out there is so lucky to find a guy/girl like him. He really loves me because of my flaws, not in spite of them. So blessed...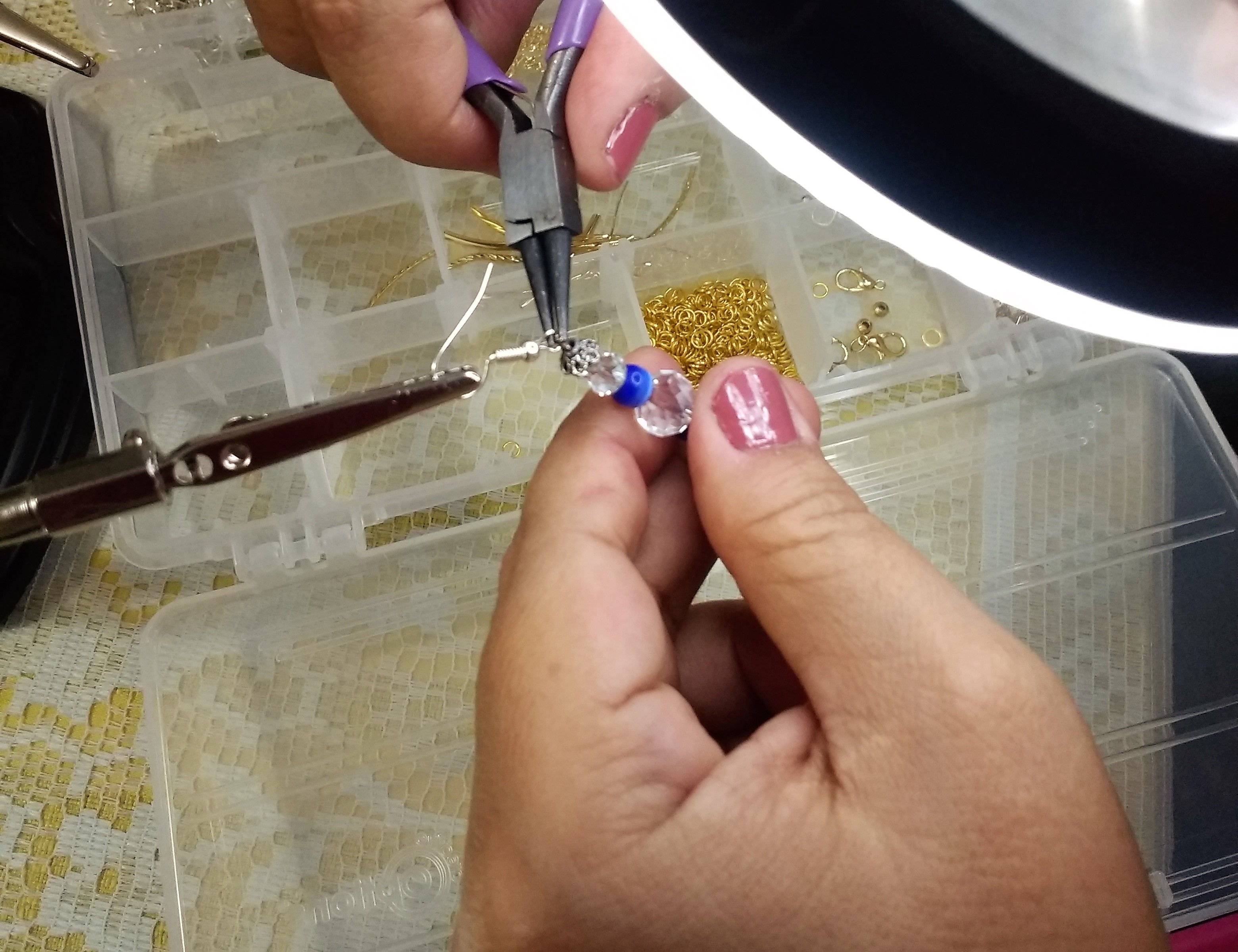 You know, digressing is something we all start doing after 50...or sometimes sooner. It means that the mind and the heart are so full, that it's bursting with ideas and thoughts which, on a good day, only spill out once or twice; on a wild day, like today, there's a bit of overflow. 😉
A few more... (already sold those but I can make more).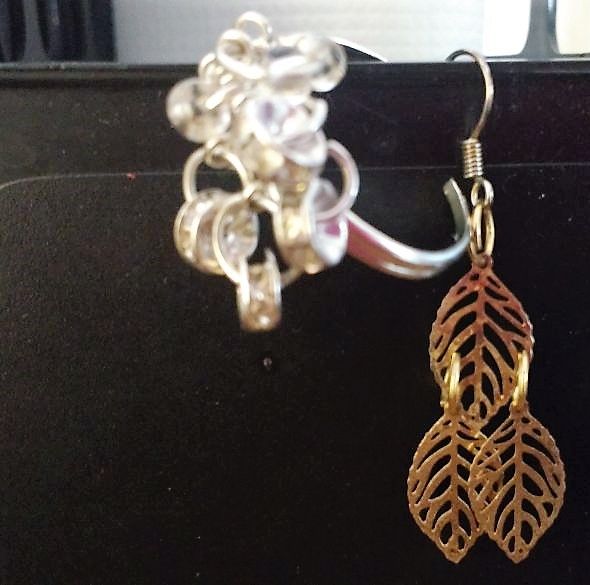 "Sparkling Grapes" adjustable ring and "Golden Autumn Leaves" (made of stainless steel, faceted little crystals, and gold-plated leaves"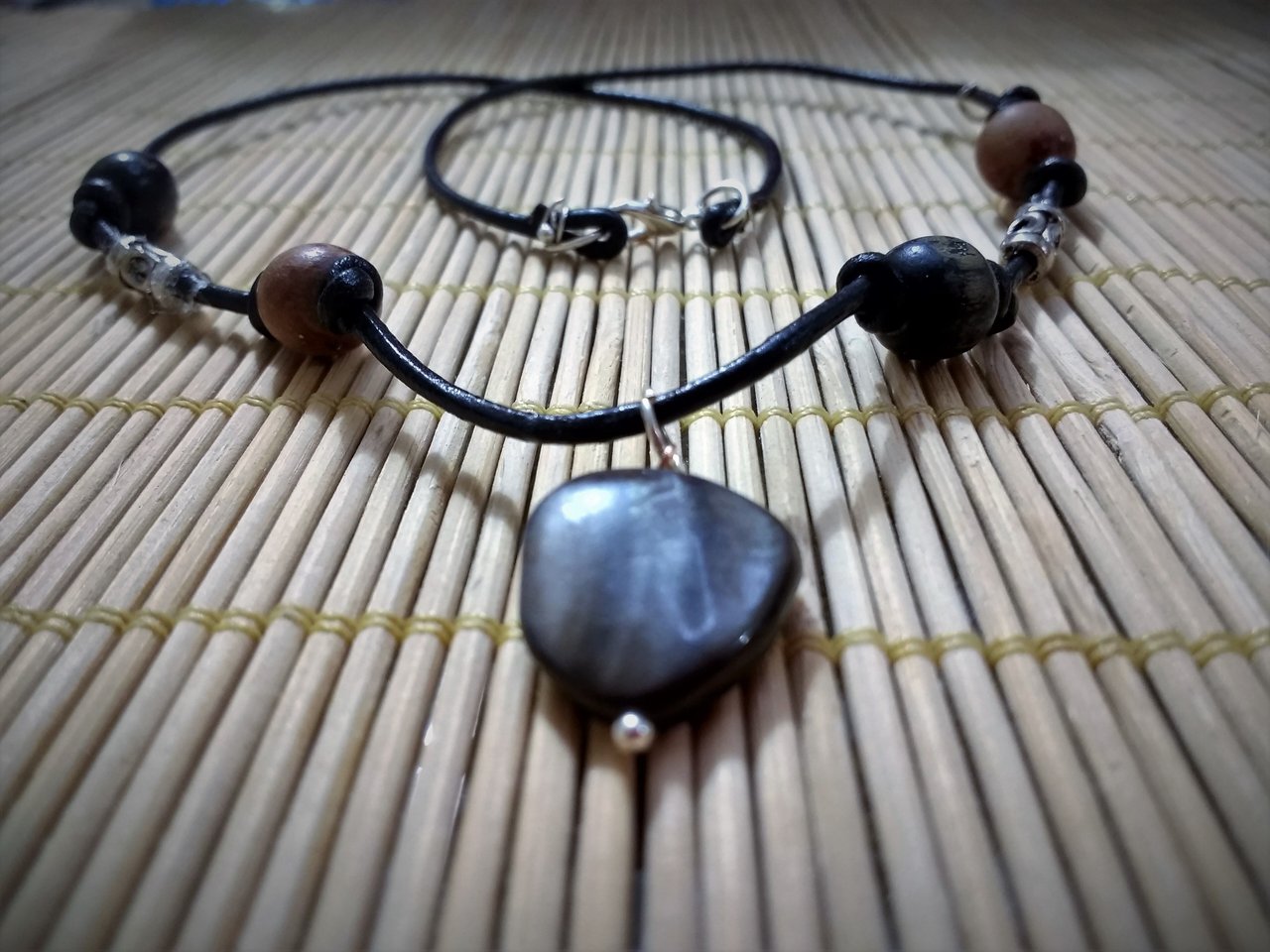 Fun Boho-style necklace, 15" long, made with leather cord, wooden beads, and metallic decorative elements. I have NO IDEA as to what to charge for this one. I haven't seen a similar one yet...
Well...that's it for now. If you would be so kind, take a look at my personal website: www.artkrafter.xyz The link to my Amazon space is there, just click on the big button.
Thank you for stopping by. Sending you positive thoughts your way... 😊