CBOTD - "Elsie Mo" by Castle Rock brewing, England - Tap Pump Controversy!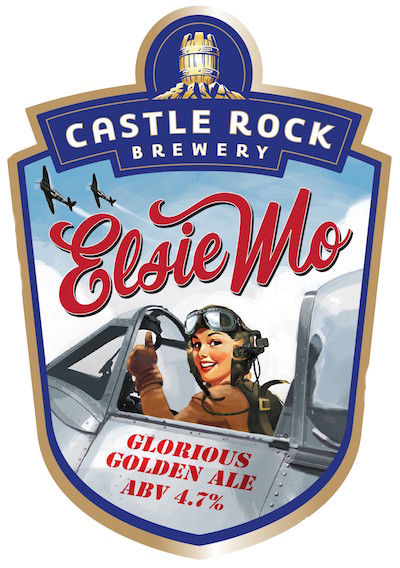 Current design of the Elsie Mo beer pump clip
---
Elsie Mo is inspired by the great ladies of WWII
Originally brewed in 1998, takes the name 'MO' from the predominantly Maris Otter malts used in making this refreshing summer ale.
Inspired by the pin-up and nose art of WWII fighter planes, later adapted to be more respectable and less offensive tale about the women who would fly unarmed planes to shake them down prior to combat..whatever, it's a beer and has zero connection with wartime aside from the artwork - the original below which proved highly controversial! Later a more toned down version with a women in uniform was released, of course this caused even more of an uproar!
*"it's time to acknowledge that the sexualised presentation of Elsie Mo is deemed not acceptable in a culture that strives for, and celebrates, equality." * https://www.castlerockbrewery.co.uk/elsie-mo-gets-re-brand/
Well that's the modern PC world for you ... hope you don't find these images offensive, to me, it's just pop-art and americana that adds a little fun to your drop of beer.
---
It's got a fabulous golden colour, and settles after pour to an amazing crystal clarity with it. Despite looking almost like a lager, it has a full-bodied mouth feel and does taste like a proper ale.
---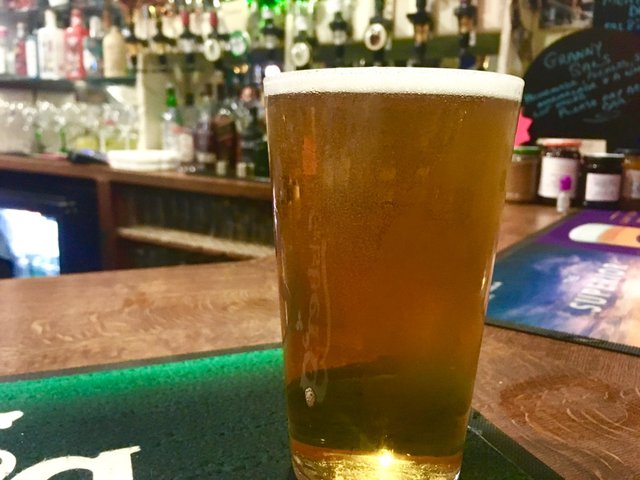 My pint of Elsie Mo, fantasizing about Spitfires and the brave, smart, amazing women who in WWII times 70 years ago, did unarmed shakedown test flights before delivering the machines for battle
I think it is fitting the lady is on the artwork, and glad she's put some clothes these days also. Much more representative of that which the brand wished to pay homage ....
---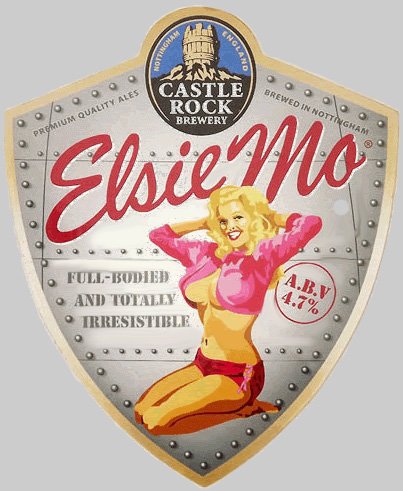 Early design of the Elsie Mo beer pump clip
---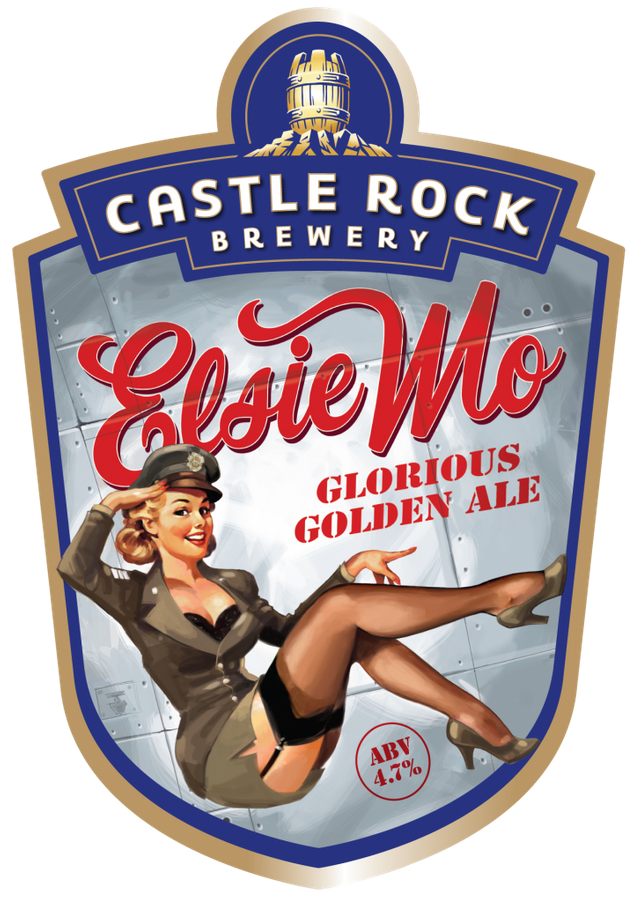 "Less offensive" design of the Elsie Mo clip - apparently still wasn't good enough
---
What next?
After finding myself quite impressed by this fine ale, I shall next be on the look out for Red Riding Hood! Said to be a red ale, full bodied ...
---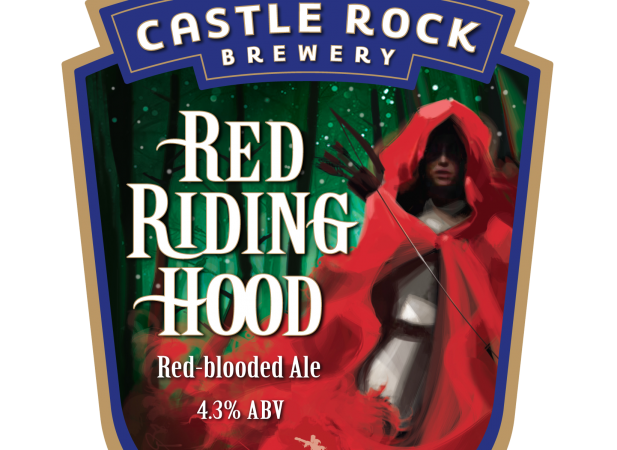 ---