This article is based on my personal review on the stated project, its not an investment advise but a guide to give investors on some notable brands that may likely make remarkable impact on the blockchain industry
The web, a place that has become part of us, we no longer can perform our day to day activities without consulting the internet, either in our personal life, on a corporate scale, health, etc. Its no surprise that data theft has become a thing of concern and so its paramount that we seek out means of protecting our data, investment and any form of interest that we intend to keep private.
The current internet protocol is not safe because of its porous nature, with little or no means of ensuring that our data is kept from the eyes of a third-party, hence the need for Cova, an epic brand with a concept that intends to make our data smart and answer only to the user but we are not going deep into the process, as i have done that in some of my previous articles, to catch up, do click on the following link, link 1. That said, lets head on to the recent happenings of the brand.
Any sufficiently advanced technology is equivalent to magic. - Arthur C. Clarke, Cova is indeed a magical process and has been busy this past few weeks, one of such recent update is the scaling of Cova in the voting process of Huobi, it was unexpected, especially due to the downtrend of the cryptocurrency market. The community has been waiting for the listing announcement and just few hours ago, Cova announced the listing of scheduled to hold today, 21st of December, 2018, at 15:00(GMT+8). So get ready and make use of the opportunity to get some tokens because no public sale will be done by the brand. I personally see this as a good thing, it will create room for the token to increase in value because anyone that gets the token is a true investor and not just another dumper waiting to dump the token. Cova is a long term project that will be beneficial to us all.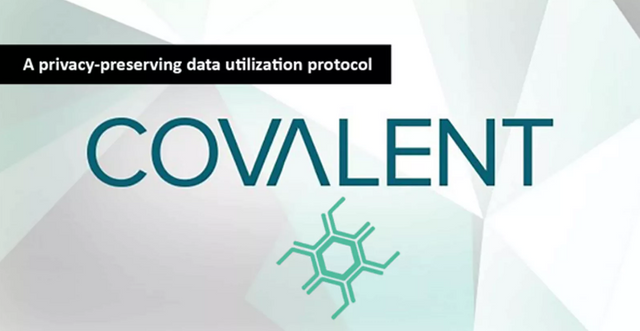 The second update is the strategic partnership with Bitmax, a leading trading platform that has come up with creative means of providing sustainable trading experience, this is an indication that Cova is emanating positive vibes that is attracting leading entities in the blockchain community and the technology niche at large. Bitmax is not the only one that felt the positive impact of Cova. The team also signed a Memorandum Of Understanding with Palatine Analytics, to enable them expand their user cases of data in relevant industries, such as AI.
Cova was recently invited to attend an international blockchain workshop, co-hosted by Tsinghua University and Cornell University, with some notable individuals attending the event, including Dr. Prof. Andrew Chi-Chih Yao from Tsinghua University, Prof. Elaine Shi from Cornell University. The workshop was a success and Cova was opportuned to deliver their concept to the attendants. William Chen, COVA's tech lead, gave a keynote speech titled "Practical Data Usage Control through a TEE-based Protocol".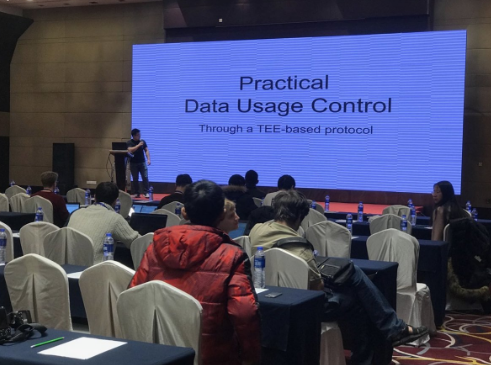 On the 17th of December, 2018, Cova hosted an AMA, titled," Ask Me Anything" with Bitmax, one of their strategic partners. Prior to that, they hosted another AMA which was mind blowing and the top 5 individuals that asked the most interesting questions were selected by the Cova team and rewarded with 1000 COVA tokens each. All of the above has been happening in a period that brands were shutting down but not Cova, things seems to be moving up to speed with them and i believe much more is about to happen as the team made mention of more updates coming soon.
Cova is offering something that we all seek, a safe, bullet-proof environment that will protect our data, ensure that sent data reaches the intended destination without loss or tampering by a third party. Its a welcome development, hence the increase in their community base and the attraction of brands, invitations from individuals/ corporate bodies alike. The encouragement by the team has been great and i hope to see more of Cova on the headlines of successful brands in few months to come. To know more about the brand and everything they stand for, do click on any of the links below and become part of the community
COVA's Official Telegram Group: https://t.me/covalentofficial
COVA's Twitter: https://twitter.com/@covatoken
COVA's Medium: https://medium.com/@covatoken
COVA'sWebsite: https://covalent.ai
COVA's white paper: https://github.com/covalent-hq/wiki/wiki