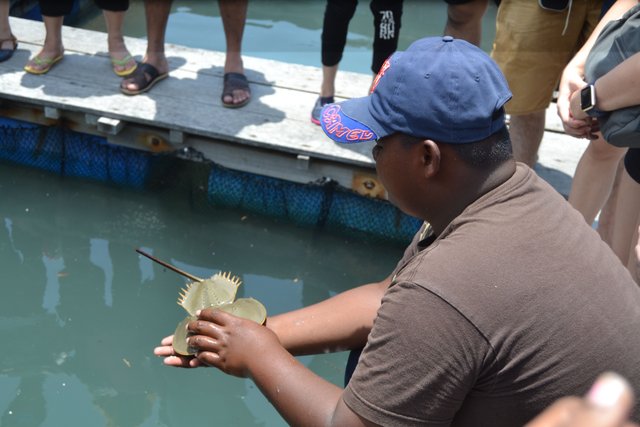 It was already on our list to visit Mangrove Forest Langkawi when we went to Malaysia for our honeymoon. The guide was showing us different spots and animals there. He pulled a crab like creature out of a pond. It had many horrible cockroach like legs, a long and hard tail with little spikes on it and a slippery hard shell. Later I came to know that its called 'Horse-shoe crab'. The guide asked the group of around 50 people to hold that. I don't know from where I gathered the courage to step forward and stretched my arms to hold that when everyone else was screaming and walking away. I could feel its creepy legs moving on my palm. My husband was also amazed to see me and immediately captured a picture.
Extreme happiness was felt in doing something that once scared me to death !
When the fear is faced, it dies.