Cometiendo errores sin sentirnos mal || Making mistakes without feeling bad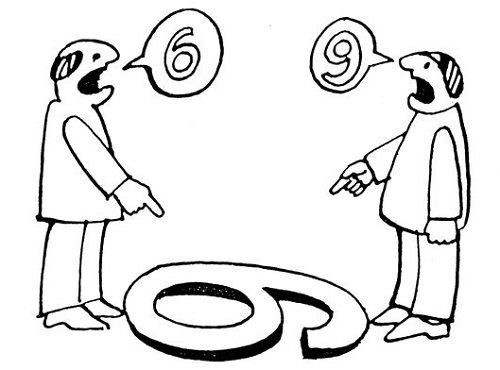 LINK
Seguro que al igual que a mi me ha sucedido, nos sentimos muy mal cuando nos cuesta reconocer nuestros errores.
Surely, just like it has happened to me, we feel very bad when it is difficult for us to recognize our mistakes.
---
---
| Español | English |
| --- | --- |
| Es decir: por haber cometido un error nos sentimos mal pero ¿reconocemos que ha sido un error y nos hacemos responsables?, quizas nos resulte muy difícil reconocer y allí es donde somos invitados o por lo menos deberíamos intentar reflexionar acerca de que si por el hecho de no reconocer nuestros errores nos sentimos con mayor malestar. | That is to say: for having made a mistake we feel bad but do we recognize that it was a mistake and do we take responsibility? Perhaps it is very difficult for us to recognize and that is where we are invited or at least we should try to reflect on whether for the The fact of not acknowledging our mistakes makes us feel more uncomfortable. |
---
---
| Español | English |
| --- | --- |
| No nos rehusamos de reconocer nuestros errores es cuando albergamos ese sentimiento de culpa habilidad, lo ocultamos y lo reprimimos dentro nuestro, con el pasar del tiempo esto nos daña, nos carcome por dentro. También puede suceder que ocultarlo en poco tiempo lo olvidamos y por consecuencia el malestar puede desaparecer, pero si no se trabaja bien esta parte cualquier disparador que nos haga recordar ese error no puede volver a traer el malestar. | We do not refuse to recognize our mistakes, it is when we harbor that feeling of guilt, we hide it and repress it within us, with the passage of time this damages us, it eats away at us from the inside. It can also happen that hiding it in a short time we forget it and consequently the discomfort can disappear, but if this part is not worked well, any trigger that makes us remember that error cannot bring the discomfort back. |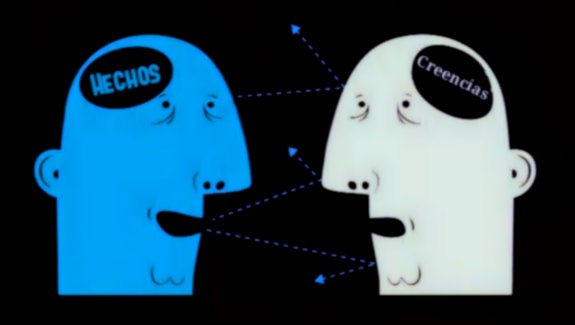 LINK
| Español | English |
| --- | --- |
| Esto depende de qué desees con respecto al reconocimiento de los errores, el orgullo también te puede llegar a que no quieras reconocer que has cometido un error, también puede ser que no reconozcas el error por no querer defraudar a otras personas y mostrar de alguna manera qué te has equivocado y cometiste un error. | This depends on what you want regarding the recognition of mistakes, pride can also come to you not wanting to admit that you have made a mistake, it may also be that you do not recognize the mistake for not wanting to disappoint other people and show in some way what you did wrong and you made a mistake. |
---
---
| Español | English |
| --- | --- |
| Hay muchos elementos que nos llevan a decidir si reconocer o no reconocer nuestros errores uno es esa capacidad que desarrollamos para cambiar nuestro comportamiento o bien de mantenerlos siempre igual como así también el sesgo de confirmación. Estos dos puntos los veremos en la próxima publicación más a detalle. | There are many elements that lead us to decide whether or not to recognize our mistakes, one is that ability we develop to change our behavior or to keep them always the same, as well as the confirmation bias. We will see these two points in the next publication in more detail. |
---
---
Lo relatado en esta publicación es 100% de mi autoría, ha salido de mi cerebro por mi experiencia, fracasos y estudio de distintas fuentes. Cualquiera que quiera tomar parte de este relato puede solicitar el permiso correspondiente para hacerlo.