I need to generate more business opportunities. How do I do it? [ESP] Necesito generar mas oportunidades de negocio ¿Cómo lo hago?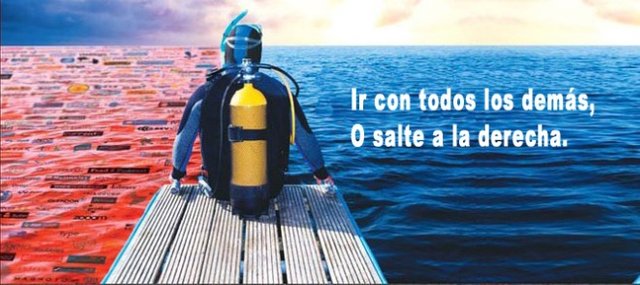 LINK
In most cases, entrepreneurs make the serious mistake of starting to look for opportunities in emerging markets, especially those that grow rapidly, these types of markets are called the "Red Ocean".
In this type of market there is usually the greatest amount of competition, especially businessmen and entrepreneurs, in turn most of these are only focused on money.
Here the greatest opportunity is found in that segment of the market that is neglected, that is to say: You must dedicate yourself to studying the market and discover that segment whose need is not yet met, you can provide solutions to their problems in a new way.
Of course, this is much more complex, it takes more time than if we did what the rest does, but the results can be much more profitable and, above all, sustainable over time with the possibility of growth.
In these terms, we need to establish a business that allows us to develop stability even when the market fluctuates, our purpose should not be based solely on obtaining profit at any cost.

LINK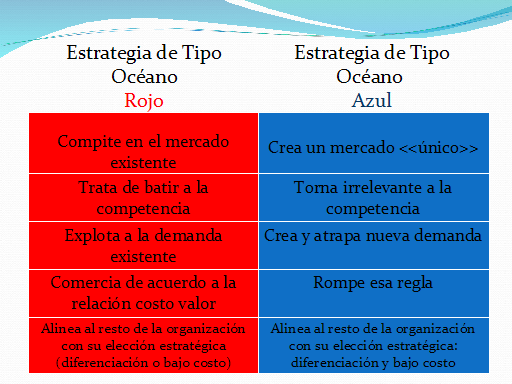 LINK
En la mayoría de los casos, los emprendedores cometen el grave error de comenzar a buscar las oportunidades en los mercados emergentes, sobretodo en aquellos que crecen aceleradamente, a estos tipos de mercados lo llaman el "El océano rojo".
En este tipo de mercado suele existir la mayor cantidad de competencia, sobretodo empresarios y emprendedores, a su vez la mayoría de estos solo están enfocados en el dinero.
Aquí la mayor oportunidad se encuentra en aquel segmento del mercado que se encuentra desatendido, es decir: Debes dedicarte a estudiar el mercado y descubrir ese segmento cuya necesidad aún no es atendida, puedes otorgarle solución a sus problemas de manera novedosa.
Claro está que esto es mucho mas complejo, lleva mas tiempo que si hiciéramos lo que hace el resto, pero los resultados pueden ser mucho mas rentables y sobretodo, sostenibles en el tiempo con la posibilidad de crecimiento.
En estos términos es que necesitamos establecer un negocio que nos permita desarrollar estabilidad aún cuando el mercado fluctúe, nuestro propósito no debe basarse solamente en obtener ganancia a cualquier costo.
---