Stand out in your online store. [ESP] Destacarte en tu tienda online.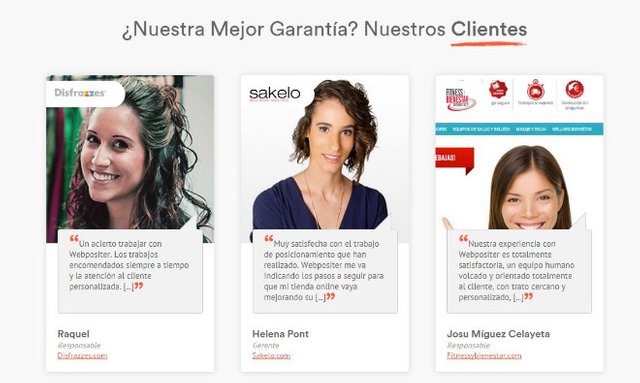 LINK
Imagine that you want a product and you go to an online store which you met through an advertisement or search, you start to see its catalog and you are interested in a product to buy. It's very different than if a friend or co-worker recommends an online store, you go to it and see that there are reviews from real people.
---
This is a decisive factor for online purchases, if we don't know the store, like us, people turn to the opinions of others to decide on their purchase, it is no longer enough that only a friend recommends us the store, we need to know the opinion of other strangers.
---
In these cases we can highlight the reviews that are made on amazon, this makes people generate much more confidence for the purchase from anywhere in the world, this has positioned the company in the first places.
---
That is why you should allow the views of the opinions and real recommendations of those who have bought in your store, this will help visitors decide to buy your products.
---
Although we can take the example of Amazon, there are many online stores that carry this model successfully, they usually do so in a section on the front page identified as: What do our customers say?

LINK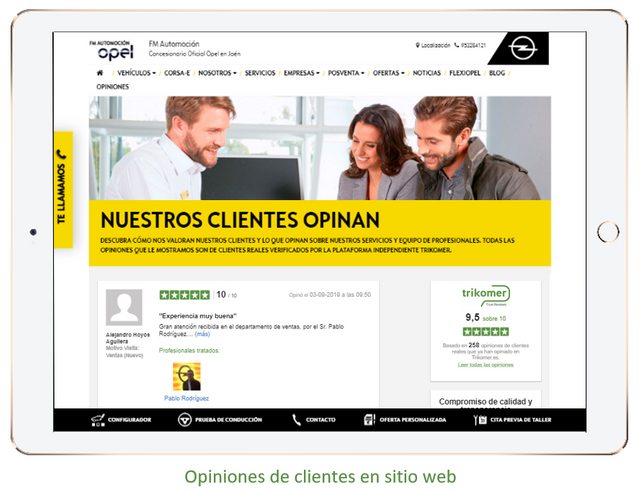 LINK
Imagina que deseas un producto y recurres a una tienda en línea la cual conociste por una publicidad o búsqueda, comienzas a ver su catálogo y te interesa un producto para la compra. Es muy diferente que si un amigo o compañero de trabajo te recomienda una tienda en línea, accedes a ella y observas que hay opiniones de personas reales.
---
Esto es un factor decisivo para las compras en línea, si no conocemos la tienda, así como nosotros, las personas recurren a las opiniones de los demás para decidir su compra, ya no solo basta con que solo un amigo nos recomiende la tienda, necesitamos conocer la opinión de otros desconocidos.
---
En estos casos podemos destacar las reviews que se realizan en amazon, esto hace que las personas generen mucha mas confianza por la compra desde cualquier parte del mundo, esto ha posicionado a la compañía en los primeros lugares.
---
Por ello es que deberías permitir las visualizaciones de las opiniones y recomendaciones reales de quienes han comprado en tu tienda, esto ayudará a los visitantes a decidir por la compra de tus productos.
---
Si bien podemos tomar el ejemplo de Amazon, existen muchas tiendas online que llevan este modelo con éxito, lo suelen hacer en una sección en la portada identificada como: ¿Que dicen nuestros clientes?.
---