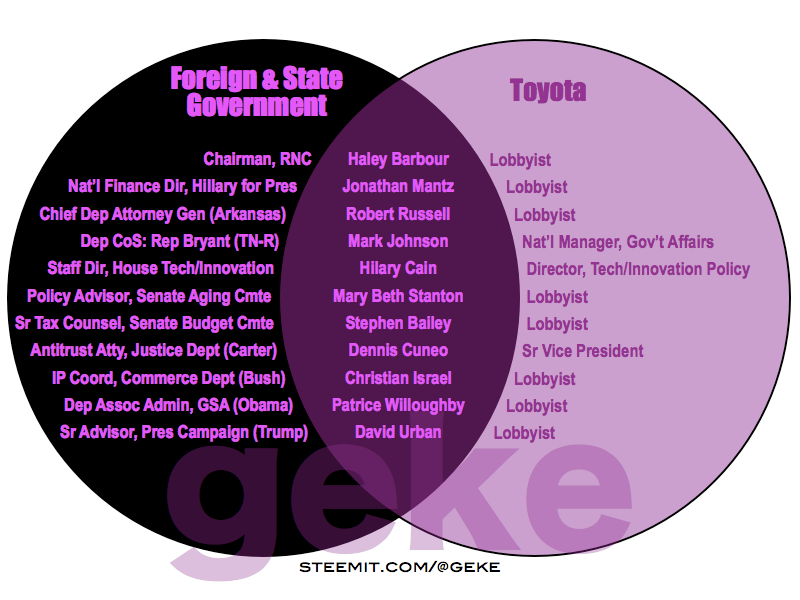 In 2017, one regulatory issue garnered the most corporate spending on lobbying since the 2008 financial crisis: fuel efficiency standards. A total of $49 million was spent by automakers, foreign and domestic, even the makers of electric cars. Of that amount, Toyota spent about 12 percent, or $5.8 million. Only GM spent more ($8.6 million).
All that lobbying paid off. Last month the Trump administration unveiled its intention to roll back fuel economy standards and freeze fuel efficiency level standards after 2020.
Note that in-house lobbyist Mark Johnson was working for Representative Ed Bryant, but whizzed through the revolving door to work briefly for Fluor Corporation (a construction/engineering company) before returning to Representative Bryant's staff. Below is a photo of Johnson with friend Representative Eric Cantor.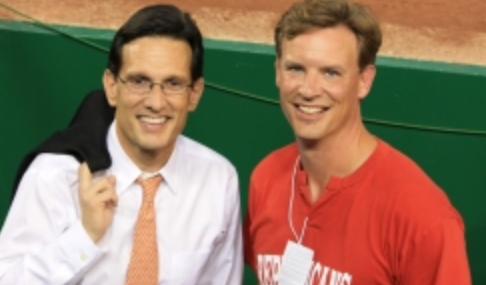 CoS = Chief of Staff
IP = Intellectual Property
GSA = General Services Administration