Coronavirus summary update 17/04/2020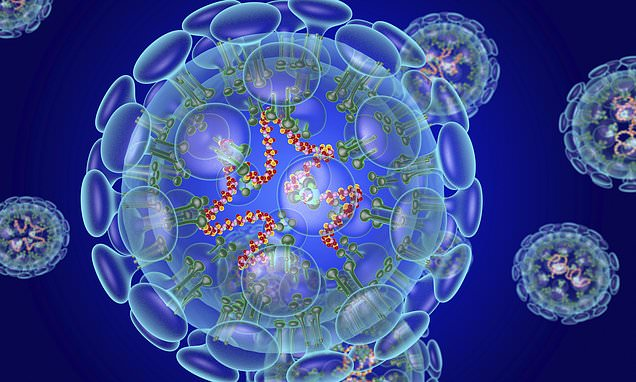 https://www.dailymail.co.uk/news/article-7909471/As-Chinese-coronavirus-claims-victi
16/04/2020
Confirmed cases = 2,064,115 (+4.01% from 15/04/2020)
Deaths = 137,020 (6.63%) (+7.54% from 15/04/2020)
Recovery = 512,092 (24.8%) (+4.97% from 15/04/2020)
Active cases = 1,415,003 (+3.32% from 15/04/2020)
Projected deaths = 93,814
Projected recovery = 350,920
Expected recovery rate = 863,012 (+4.68% from 15/04/2020)
Expected deaths = 230,834 (1 in 8) (+7.5% from 15/04/2020)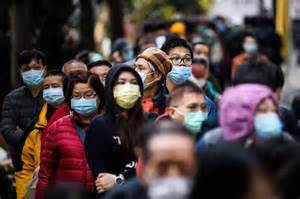 https://www.ibtimes.sg/coronavirus-death-toll-hits-813-equal-sars-toll-2002-03-jap
17/04/2020
Confirmed cases = 2,158,594 (+4.37% from 16/04/2020)
Deaths = 145,533 (6.74%) (+5.84% from 16/04/2020)
Recovery = 543,971 (25.2%) (+5.86% from 16/04/2020)
Active cases = 1,469,090 (+3.68% from 16/04/2020)
Projected deaths = 99,016
Projected recovery = 370,210
Expected recovery rate = 914,181 (+5.59% from 16/04/2020)
Expected deaths = 244,549 (1 in 8) (+5.6% from 16/04/2020)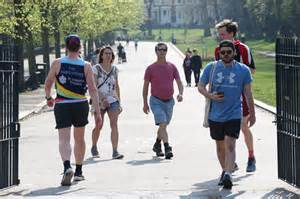 https://internewscast.com/coronavirus-uk-live-covid-19-hospital-death-toll-rises-by-9
UK Data
16/04/2020
Confirmed cases = 99,489 (+4.66% from 14/05/2020)
Deaths = 12,868 (12.93%) (+5.91% from 14/05/2020)
Recovery = 368 (0.36%) (+12.22% from 14/05/2020)
Active cases = 86,253 (+4.44% from 14/05/2020)
Projected deaths = 11,152
Projected recovery = 310
Expected recovery rate = 678 (+11.06% from 14/05/2020)
Expected deaths = 24,020 (1 in 4) (+5.81% from 14/05/2020)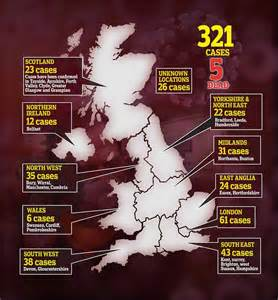 https://internewscast.com/coronavirus-fifth-uk-death-from-the-infection-as-case
17/04/2020
Confirmed cases = 104,148 (+4.47% from 16/04/2020)
Deaths = 13,792 (13.24%) (+6.69% from 16/04/2020)
Recovery = 377 (0.36%) (+2.38% from 16/04/2020)
Active cases = 89,979 (+4.14% from 16/04/2020)
Projected deaths = 11,913
Projected recovery = 323
Expected recovery rate = 700 (+1.71% from 16/04/2020)
Expected deaths = 25,705 (1 in 4) (+6.55% from 16/04/2020)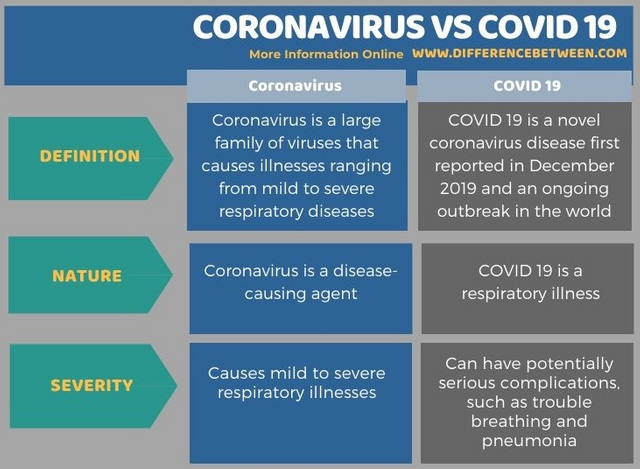 https://www.differencebetween.com/difference-between-coronavirus-and-covid-19/
Comparing COVID-19 to the Seasonal Winter Flu
Comparing the seasonal flu to the COVID-19 virus death rate i.e. as of 14/04/2020 = 145,533 has shown that COVID-19 is still not even close to being as problematic as seasonal flu i.e. the COVID-19 virus death rate is 49.81% lower than 2019 seasonal flu deaths. And this is working from the lowest value i.e. 290,000 in the range. The range for seasonal flu being between 290,000 - 650,000 deaths every year from seasonal flu. However, taking the range between the two values i.e. 290,000 - 650,000 = 360,000 deaths EVERY YEAR then the mortality rate for COVID-19 in comparison to every season Winter flu drops to 59.57% below every SEASONAL WINTER FLU since 1935. And, if you calculate the percentage i.e. 646,000 deaths from Seasonal flu each year then the COVID-19 deaths pale in comparison i.e. 77.47% below Seasonal flu. So, it is not as big a problem as predicted.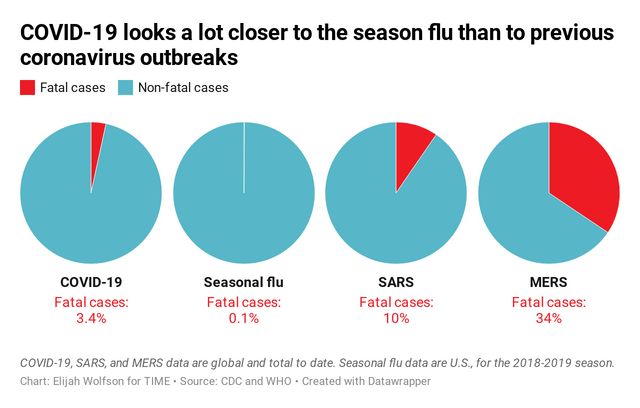 https://stillnessinthestorm.com/2020/03/covid-19-how-does-coronavirus-compa
17-day summary report
This 17-day report was performed to illustrate that, not only are the confirmed Coronavirus cases decreasing i.e. +9.14% - +4.37% and the rate of recovery increasing i.e. 20.74% - 25.2%, and it is dissipating at a rate consistent with every Seasonal Flu since 1935. Unfortunately, the death rate has increased +4.9% - +5.6%, but this – once again – is consistent with the number of new confirmed cases and infected at-risk groups.
Therefore, as predicted, the decline in COVID-19 is going to become apparent by the end of April/beginning of May 2020. And, that the virus will be gone by the 2/3 week of May 2020.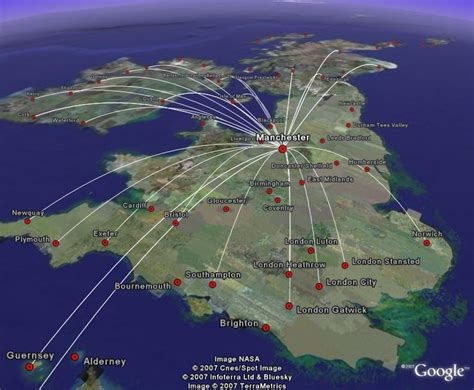 http://www.barnabu.co.uk/page/6/?s=ge
Flights in to the UK from Hotspots
LHR
VS 207 Virgin Atlantic (HKG) Hong Kong 5:30 AM Landed
SQ 322 Singapore Airlines (SIN) Singapore 5:55 AM Landed
FJ 5901 ^ Fiji Airways (SIN) Singapore 5:55 AM Landed
NZ 3322 ^ Air New Zealand (SIN) Singapore 5:55 AM Landed
SK 8042 ^ SAS (SIN) Singapore 5:55 AM Landed
TP 8404 ^ TAP Air Portugal (SIN) Singapore 5:55 AM Landed
VA 5558 ^ Virgin Australia (SIN) Singapore 5:55 AM Landed
VS 7969 ^ Virgin Atlantic (SIN) Singapore 5:55 AM Landed
AA 100 American Airlines (JFK) New York 6:10 AM Scheduled
AY 5780 ^ Finnair (DFW) Dallas 6:55 AM En Route
BA 1505 ^ British Airways (DFW) Dallas 6:55 AM En Route
GF 6650 ^ Gulf Air (DFW) Dallas 6:55 AM En Route
IB 4192 ^ Iberia (DFW) Dallas 6:55 AM En Route
LY 8028 ^ El Al (DFW) Dallas 6:55 AM En Route
MH 9414 ^ Malaysia Airlines (DFW) Dallas 6:55 AM En Route
CA 847 Air China LTD (PVG) Shanghai 9:30 AM En Route
VS 10 Virgin Atlantic (JFK) New York 10:10 AM En Route
DL 4377 ^ Delta Air Lines (JFK) New York 10:10 AM En Route
SQ 2510 ^ Singapore Airlines (JFK) New York 10:10 AM En Route
AI 171 Air India (AMD) Ahmedabad 10:15 AM Scheduled
AC 6435 ^ Air Canada (AMD) Ahmedabad 10:15 AM Scheduled
IB 3160 Iberia (MAD) Madrid 10:30 AM Scheduled
AA 8805 ^ American Airlines (MAD) Madrid 10:30 AM Scheduled
BA 7068 ^ British Airways (MAD) Madrid 10:30 AM Scheduled
JL 7838 ^ JAL (MAD) Madrid 10:30 AM Scheduled
AZ 202 Alitalia (FCO) Rome 11:25 AM Scheduled
BA 309 British Airways (CDG) Paris 12:30 PM Scheduled
AZ 206 Alitalia (FCO) Rome 1:25 PM Cancelled
BA 983 British Airways (TXL) Berlin 1:30 PM Scheduled
AF 1780 Air France (CDG) Paris 2:00 PM Scheduled
AM 6023 ^ Aeromexico (CDG) Paris 2:00 PM Scheduled
CZ 7037 ^ China Southern Airlines (CDG) Paris 2:00 PM Scheduled
DL 8324 ^ Delta Air Lines (CDG) Paris 2:00 PM Scheduled
G3 5082 ^ Gol (CDG) Paris 2:00 PM Scheduled
MK 9414 ^ Air Mauritius (CDG) Paris 2:00 PM Scheduled
UU 8780 ^ Air Austral (CDG) Paris 2:00 PM Scheduled
VN 3652 ^ Vietnam Airlines (CDG) Paris 2:00 PM Scheduled
VS 6701 ^ Virgin Atlantic (CDG) Paris 2:00 PM Scheduled
BT 5630 Air Baltic (LIN) Milan 3:20 PM Scheduled
AZ 204 Alitalia (FCO) Rome 4:05 PM Scheduled
CZ 7365 ^ China Southern Airlines (FCO) Rome 4:05 PM Scheduled
FB 1705 ^ Bulgaria Air (FCO) Rome 4:05 PM Scheduled
HU 8667 ^ Hainan Airlines (FCO) Rome 4:05 PM Scheduled
BA 475 British Airways (BCN) Barcelona 4:10 PM Scheduled
AA 6288 ^ American Airlines (BCN) Barcelona 4:10 PM Scheduled
IB 7477 ^ Iberia (BCN) Barcelona 4:10 PM Scheduled
JL 7742 ^ JAL (BCN) Barcelona 4:10 PM Scheduled
MH 9701 ^ Malaysia Airlines (BCN) Barcelona 4:10 PM Scheduled
AZ 208 Alitalia (FCO) Rome 7:10 PM Scheduled
JD 431 Beijing Capital Airlines (TAO) Qingdao 8:30 PM Scheduled