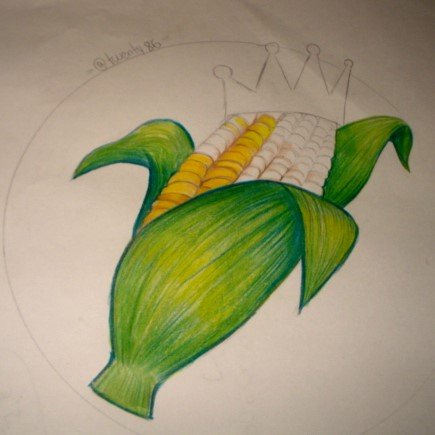 Hello dear Steemit community! This time I want to present my entry for the Easy mini drawing contest #2 (My first contest) So, here's the step by step :) Hope you like it! See ya next time
Hola , comunidad de Steemit! En esta ocasión quiero presentar mi entrada para el concurso Fácil mini concurso #2 Maíz (mi primer concurso) Así que aquí está el paso por paso!
Sketch-Boceto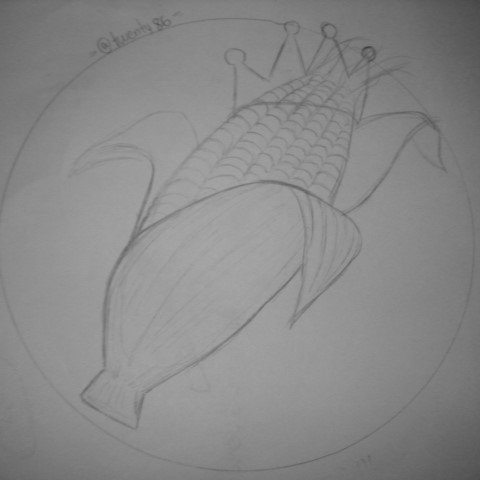 Colores-Colors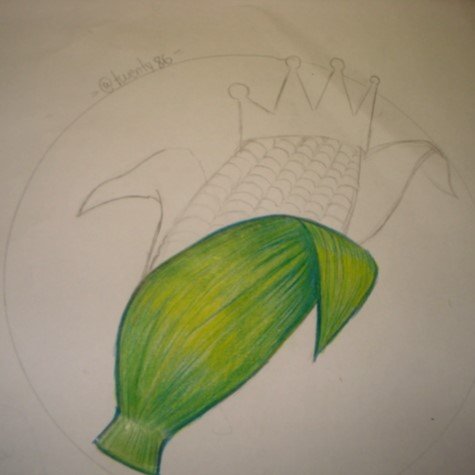 Please, ignore my nail polish:')
Ignoren el esmalte de uñas :)!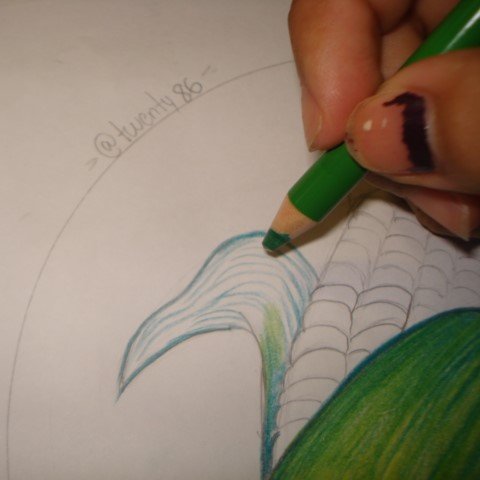 Here I used 3 colors to fill the corn: light yellow, mustard and light brown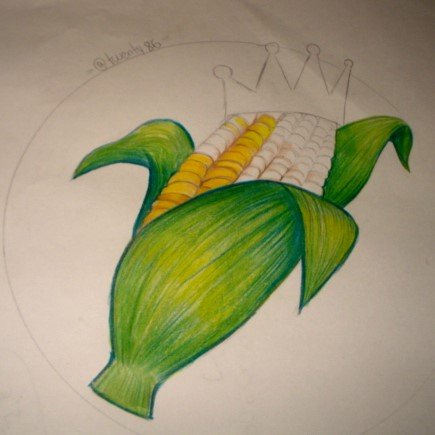 I added to much ligth here, I know.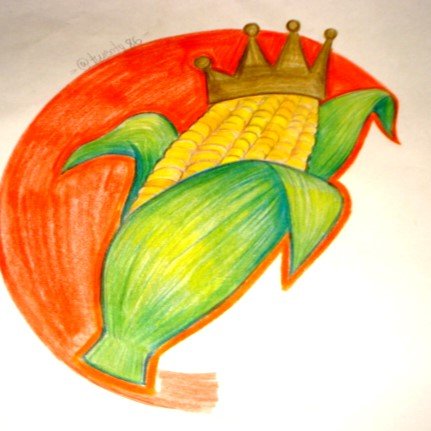 And this was the final result adding the background!/ Resultado final

Fun fact - Extra

In the Maya's history there was a great sacred book called the "Popol Vuh", which contained the history of the creation of the world and also men and kings made of corn. Corn was one of the most important foods for them, and today decades later it is still in Latin America. That's why I added th crown:)

En la historia del pueblo maya existió un gran libro sagrado llamado el "Popol Vuh", el cual contenia la historia de la creación del mundo y ademas de hombres hechos de maíz. El maíz era uno de los alimentos más importantes para ellos, y hoy décadas después aún lo es en Latinoamérica

I want to thank @jacinta.sevilla for make this funny contest :D