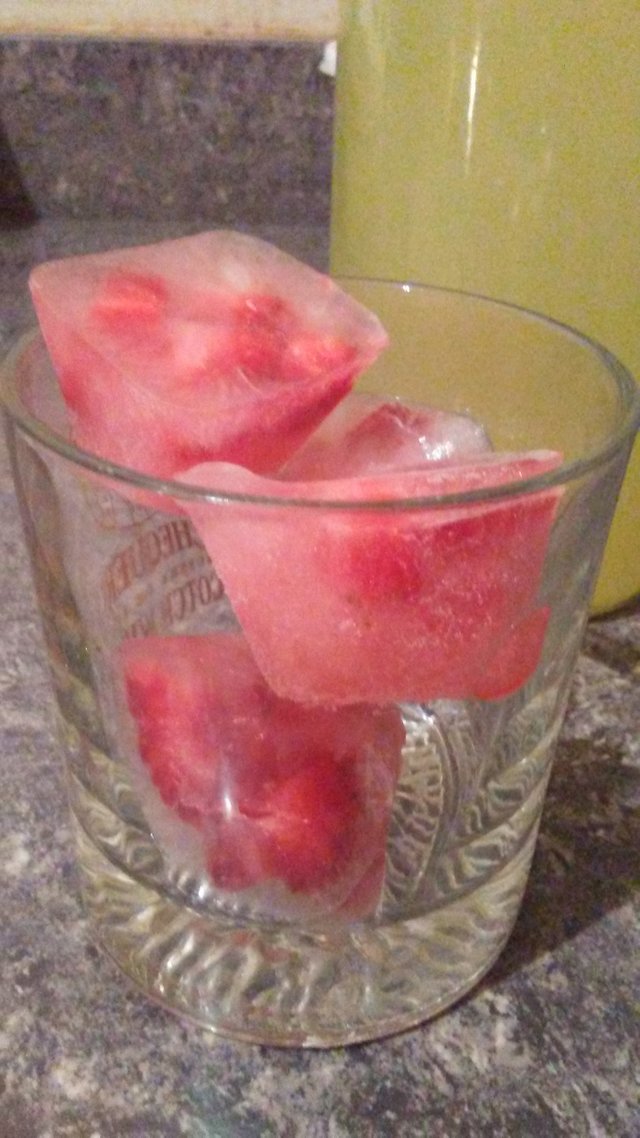 Hello friend of @cookwithus I present my ticket for this week number 31, ice buckets fashion.
They are right it is a little difficult and complicated to make ice cubes completely transparent, I think this has its technique and your procedure, try it and although it is not so clear I think that in each one you can notice the fruits that they contain.
The truth has never been able to make cubes of ice in this way so it's my first time, the ice is refreshing and it falls very well for this Sunday since in my country lately the heat has increased so prepare a lemonade for these strawberry ice with lemon.
INGREDIENTS
For Ice Cubes
Lemon (in pieces)
Strawberries (in pieces)
Water
For the Lemonade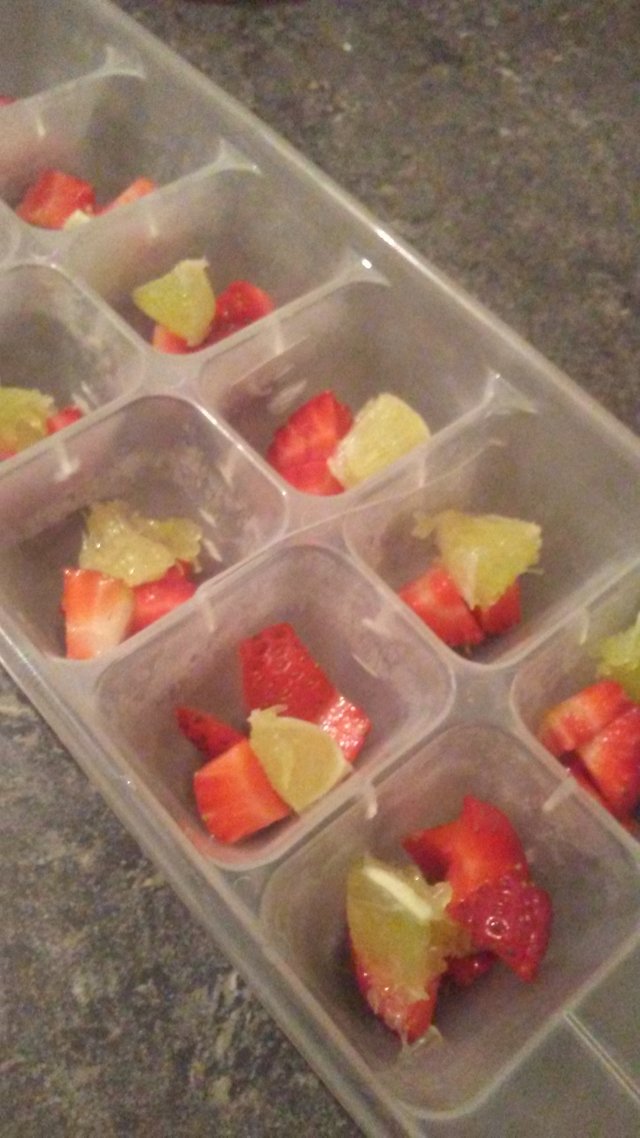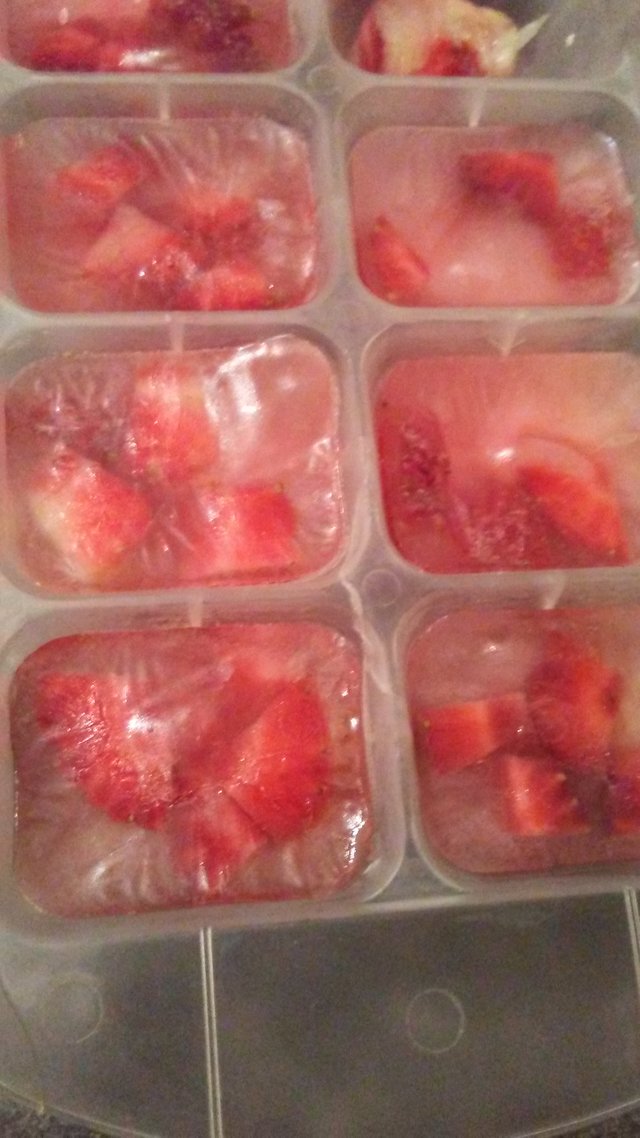 I think it was not so bad even if I did not achieve the transparent color the cubes had good flavor, I like the strawberry and it gave a tasty touch to the lemonade.