Cook with Us #34 - Mulled wine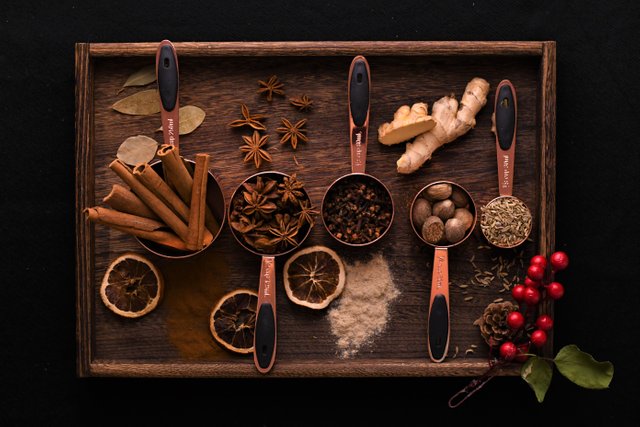 I've become pretty obsessed with mulling everything in sweet Christmassy spices in the last couple of weeks (understandably!), but nothing beats mulled wine. I want to share the immense pleasure that I gained from consuming this heavenly liquid by giving out my recipe.
But photos speak louder than words so here it is! A blend of cinnamon, ginger, oranges, nutmeg, fennel seeds, cloves and bay leaves, infused with your favourite red and plenty of sugar (depending on your sweet tooth level).
Hope it gets you in the Christmas mood as much as it does me!