Cook with Us #33 - Drunken noodles (vegan | gluten-free)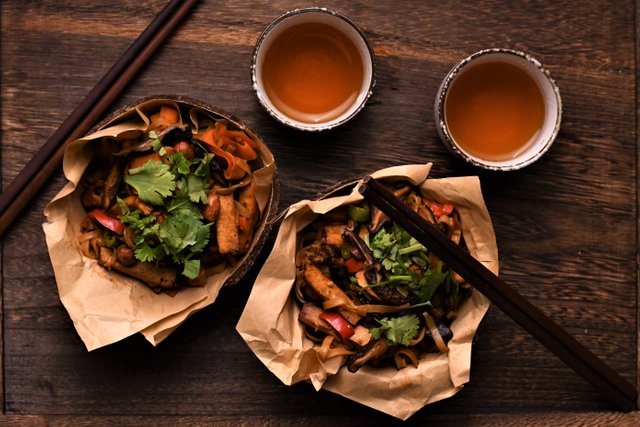 Now I literally have no idea how this name came about. Maybe one day in Thailand, a drunk man came home after a night out, had an extreme case of the munchies, had no idea what to cook and simply threw everything he could possibly eat in a pan and fried it all to come up with this. Who knows, just him I guess!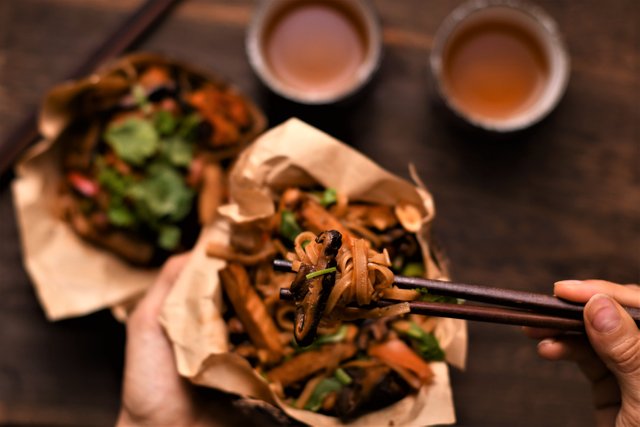 Either way, this recipe or in fact the original recipe feature no alcohol, but it does go down well with a large glass of white wine or a pint of beer!
When I made it (for the first time ever this week!), it really made me think of Cantonese food back home - what we consider typical Chinese food in England (though living in China has made me see Chinese food in a completely different light). Despite this, eating these noodles took me down memory lane, eliciting fond memories of Friday night Chinese take out, Brit-style!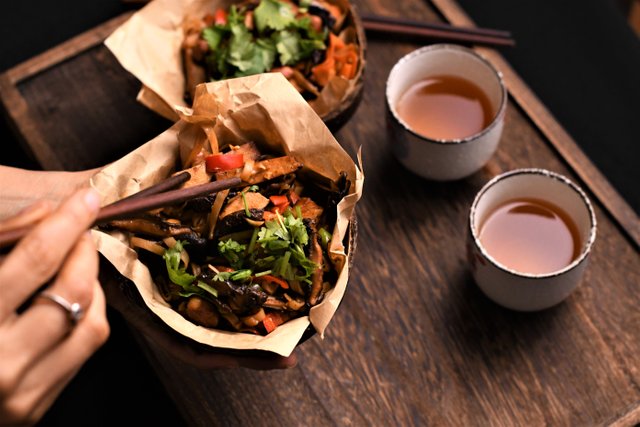 To make this little number, I pan fried garlic, onion, chillies and ginger with a variety of vegetables and tofu. I then added a splash of tamari, rice vinegar, oyster sauce, maple syrup along with some pre-soaked rice noodles, which I flash-fried. I finally topped it off with coriander and chives.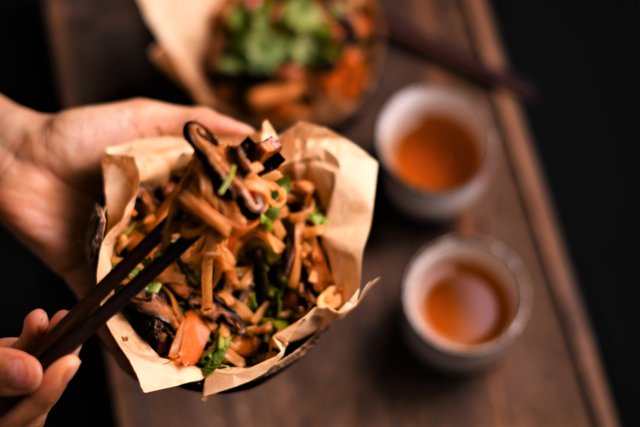 Proper Friday night take away, complete with a glass of vino!