Cook with Us #32 - Caramel apple crumble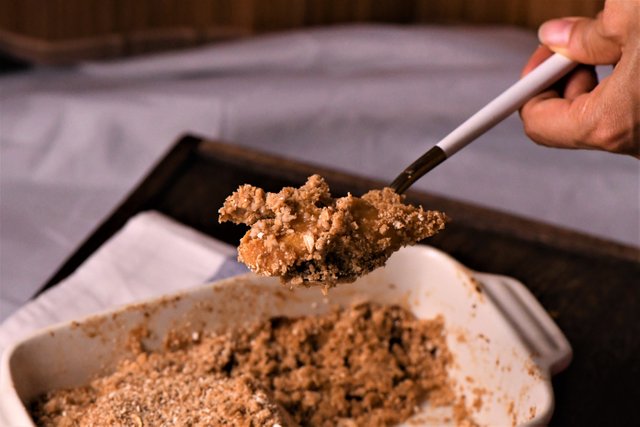 Thanksgiving isn't a thing in the UK, but I always loved seeing all of the films with Thanksgiving dinner scenes serving all of those delicious dishes- and now I am actually a part of it!
So excited to present to you all my caramel apple crumble, which for me is such an autumnal dish, served with lashings of hot custard or whipped cream- life can't get any better than this!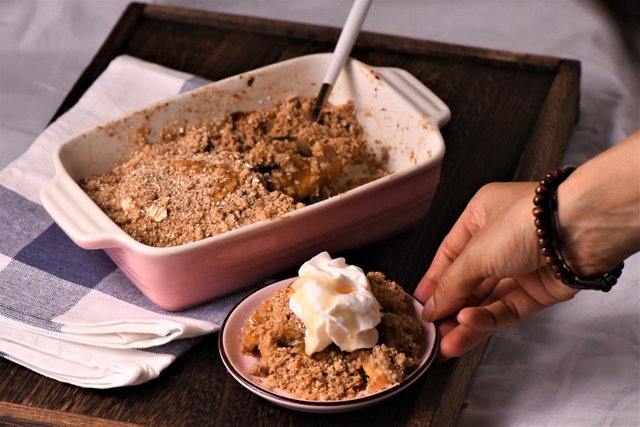 To make this pudding, simply rustle up a quick caramel by heating coconut oil and sugar. When the sugar has dissolved, add vanilla extract and coconut milk and allow to thicken. Throw in some sliced apples and ground cinnamon then pour into a deep baking dish.
For the topping, combine oat flour, oats, ground almonds and coconut palm sugar with coconut oil into a breadcrumb-like texture then sprinkle over the caramel apples before baking for 30 minutes.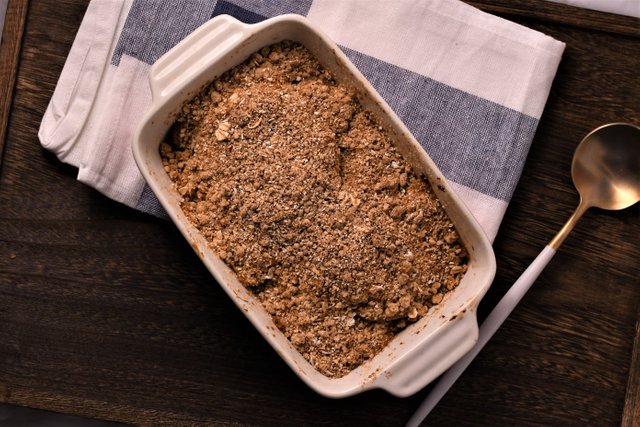 And there you have it!